Car insurance set to break record prices and reach £900 by end of 2018
Drivers urged to check their renewal price as premiums rise by £60 (+8%) in one year, now £827
• Drivers feel the January pinch as prices creep up by £3 (+0.4%) in December 2017.
• Average car insurance prices are just £31 short of highest premiums ever paid in 2011 (Q2, £858) following a +23% rise in the past two years.
• Confused.com CEO, Louise O'Shea, urges drivers to check their renewal quote and guarantees to beat the price, where customers could save almost £3002.
• FIVE YEAR ANNIVERSARY OF THE EU GENDER DIRECTIVE: men are still paying £114 more than women – just £7 less than pre-legislation.3
Car insurance prices are set to break records and reach £900 by the end of 20181.

UK drivers are now paying £827 on average for their car insurance, according to Confused.com's latest car insurance price index (Q4 2017), powered by Willis Towers Watson – the most comprehensive car insurance price index in the UK based on more than six million quotes a quarter.

Confused.com's index reveals prices have accelerated by a whopping £60 (+8%) since 2016 (Q4) when premiums were comparatively cheaper at £767. And the driver savings site says this makes it more important than ever for drivers to be checking what they paid last year before they renew for another 12 months.

As we enter 2018, motorists are already feeling the pinch following a £3 (0.4%) car insurance price hike in December, not to mention the cost of fuel rising by 0.5p for petrol and 0.7p for diesel in just the past week4. And with January being a notoriously tight month, Confused.com is giving drivers the chance to cut down on their motoring costs by guaranteeing to beat their car insurance renewal price.

Premiums are set to reach their most expensive levels ever by the end of 2018 and are just £31 short of the highest average price in 2011 (Q2, £858). This is following two years of almost consistent price increases amounting to a +23% rise.
However, some drivers are facing more expensive car insurance costs than others – particularly male motorists. This quarter marks the five-year anniversary of the EU gender directive, which prohibits insurers from assessing a driver's risk based on their gender. Despite this, male drivers are edging closer to the £900 mark and are paying £878 on average for their car insurance – £114 more than female motorists who are paying £764 on average. This is just £7 short of the greatest pre-EU gender directive gap (£121, Q4 2011). While insurers are unable to assess a driver based on their sex, there are other risk factors which cause men to have higher premiums. For example, men tend to drive more expensive cars with larger engines, on average, so they make higher-value claims. They also tend to have significantly more motoring convictions than women.4

Since the directive came into effect five years ago, the gap between what men and women pay has closed for some age brackets. For example, pre-legislation 17-20 year old male drivers were paying as much as £1,787 more than female drivers of the same age (Q1 2011), but since then this gap has closed by 40% to £711 (£2,529 vs £1,818). However, on the other end of the scale, 41-45 year old male drivers were actually paying -£7 less than women pre-directive, but now the tables have turned and the gap has widened, with men in this age bracket paying £97 more than their female counterparts (£742 vs £645).

This quarter there is a marked difference between what certain age groups are paying for car insurance too, with some drivers being stung with sharp increases. Motorists aged between 18 and 23 have all seen their premiums go up by over £100 since last year, with 20 year olds wincing when they realise they are paying £173 more than people of the same age last year. However, teenagers (17-19 year olds) are still bearing the brunt of sky-high car insurance costs as they pay over £2,000 on average, with 18 year olds now paying the most of any age (£2,220).

While younger drivers are used to paying through the nose for their car insurance, some drivers aged over 60 may have a nasty shock when they receive their renewal bill as they face the most significant percentage rises. In fact, motorists aged 65 and 67 have seen the cost of their premiums rise by 13% year-on-year; a monetary increase of £60 and £59 respectively. And 65 year olds have also experienced the biggest quarterly rise of 4%, equivalent to £21. Despite this, drivers aged 60+ are all paying under £600 on average, with 66 year olds paying the least for car insurance at just £460 a year. But their premiums are significantly more expensive compared to 10 years ago, when most drivers in their sixties were paying less than £300 annually.

Looking to the regions, drivers in Scotland will yet again be groaning when they check their renewal price, with three areas in the region facing the sharpest annual price hikes. Motorists in the Borders of Scotland saw a 17% increase, equivalent to a hefty £92, while drivers living in East & North East Scotland and the Scottish Highlands & Islands are facing 13% (£71) and 10% (£60) rises respectively. The North Midlands also saw a substantial increase of 11%, equivalent to £78, and motorists in this region are now paying more for car insurance than they have ever paid.

However, comparing the regions, it is drivers in Inner London who are facing the most expensive premiums of anywhere in the UK, having already surpassed the £900 mark to pay £1,283 on average. And drivers in Manchester & Merseyside, Outer London, the West Midlands and Northern Ireland are all paying over £1,000. At an even more granular level, London City has faced the most significant price hike of any area with an increase of 30%, equivalent to £370, in this quarter alone. Drivers in this region are now paying a staggering £1,599 for their car insurance – more than any area of the UK, and £772 above the UK average.

Taking a longer term view, it seems drivers in Bradford have suffered the worst car insurance price increases, seeing their premiums more than double to £1,233 over the last 10 years. And drivers in Luton, Uxbridge, Blackburn, London City, Birmingham and Bolton have all seen their premiums rise by more than 90% over the last decade.

But it's not only rising car insurance prices motorists are having to contend with, drivers are also paying significantly more for fuel than they were a year ago. According to Confused.com's fuel price index, which collates prices from 83% of the UK's fuel stations3, drivers are now paying 121.4p for petrol and 124.2p for diesel, on average. This means that the average driver of a medium-sized car is now paying £69.18 for a full tank of petrol and £70.77 to fill up with diesel. And with further taxes being imposed on diesel drivers this year, plus climbing interest rates predicted for 2018, it looks like it is going to be an expensive year for motorists.
Louise O'Shea, CEO at Confused.com, says: "It looks like the average cost of car insurance is going to be over £900 in 2018 - the highest ever!

"The good news is that insurers now have to show us what we paid for car insurance last year. Therefore, it's never been easier for drivers to check what they paid then and compare it to what they are asking you to pay now.

"January is always a difficult month after the excess of Christmas and that is true for drivers' wallets too. The team and I at Confused.com want to help, and are guaranteeing to beat the price your insurer is charging you.

"Please take a few minutes to check your letter and get a new price from Confused.com. We could easily save you almost £3004. A much better start to 2018!"
- ENDS -

Notes to Editors:
More than six million quotes are used in the construction of each quarter's insurance price index - this makes it the most comprehensive insurance index in the UK. Unless otherwise stated all prices referred to are for comprehensive cover.

The following web pages will be updated to reflect the new figures and can be linked to: http://www.confused.com/car-insurance/price-index
1. Forecast based on current annual growth. Another 8% year-on-year would take the average to £893, but reinsurance rates are expected to increase following 2017 Ogden rate drop, which suggests the annual increase should be higher.
2. Based on online independent research by Consumer Intelligence during (November '17). 50% of car insurance customers could save £279.
3. Car insurance for men is on average higher than for women, for example because certain male-dominated occupations are higher risk to insurers, which is reflected in the premium charged. Also, on average, men drive larger and more costly vehicles. For example, according to Confused.com's quote data, the average female quoter's car has a 1500 cc engine, compared to 1800 cc for men. Women are most likely to quote for an engine between 1200-1600 cc, men are most likely to quote for a 1600-2000 cc vehicle. Men have twice as many motoring convictions as women. Men drive, on average, vehicles around 10% older and more expensive than women. When men make claims their value averages 15% more than women. http://www.confused.com/eu-gender-directive/~/media/docs/eu-gender-directive-factsheet.pdf
4. Confused.com's fuel price index collates prices from 7074 out of 8496 fuel stations across the UK. Prices are updated every week: https://www.confused.com/on-the-road/petrol-prices/fuel-price-index

Media information
For more information, contact our media team - pressoffice@confused.com
If your enquiry is time-critical, please write 'URGENT' in your email subject line.
If you would like a ring-back, please remember to include your telephone number.
Confused.com media team
About Confused.com
Launched in 2002, Confused.com was the UK's first digital marketplace for car insurance and is one of the leading brands in the sector, generating over one million quotes per month. It has expanded its range of comparison products over the years to include home insurance, van insurance, motorcycle insurance, and car finance comparison, as well as a number of tools designed to save consumers money.
Confused.com is not a supplier, insurance company or broker. It provides an objective and unbiased service. By using cutting-edge technology, it has developed a series of intelligent web-based solutions that evaluate a number of risk factors to help customers with their decision-making, subsequently finding them great deals on a wide-range of insurance products, financial services, utilities and more. Confused.com's service is based on the most up-to-date information provided by UK suppliers and industry regulators.
Press team contacts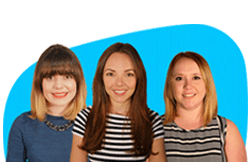 For more information, please contact our press team.
Email: pressoffice@confused.com
If your enquiry is time-critical, please write "URGENT" in your email subject line. If you would like a ring-back, please include your telephone number.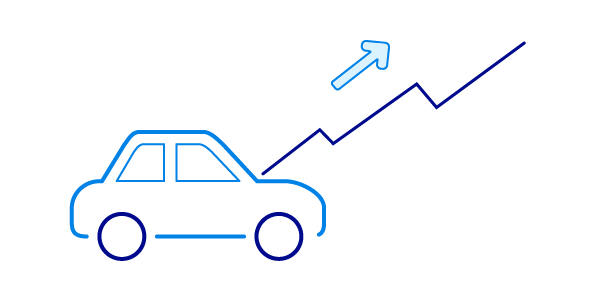 The most comprehensive analysis of car insurance premiums in the UK – compiled by motoring experts just for you! How much will you be paying?
SEE TRENDS