How much you can borrow is usually dependent on your credit score. But how do you check or improve your credit score?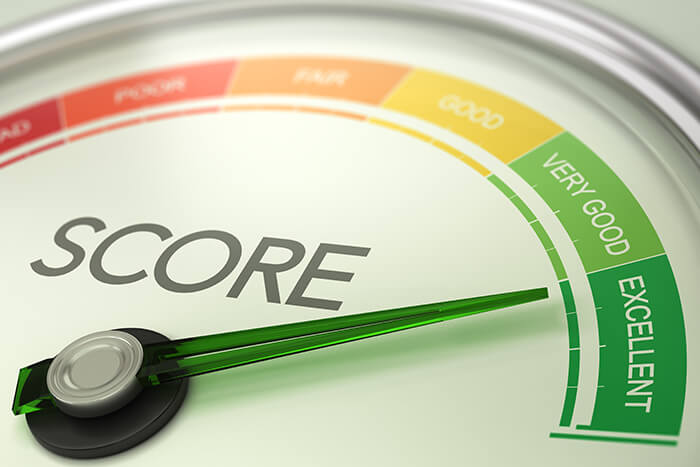 If you're in the market to buy a new car, chances are you'll be thinking about using some form of credit to fund the purchase.
Figures published by trade body the Finance & Leasing Association show that more than 90% of all new car sales in 2019 were made through a finance deal These arrangements are also gaining in popularity in the used-vehicle market, the FLA has found.
Perhaps you want to go with a credit package offered by a dealer – such as a personal contract purchase (PCP), hire purchase or leasing deal.
Or you want take out your own personal loan in order to pay for your car. Either way, you stand a better chance of getting the money you need at a competitive rate if you have a good credit score.
Looking for finance on a new car?
What is a credit score?
There are lots of types of credit agreement, ranging from a mortgage or credit card to a new mobile phone contract.
Any time you take one out, the finance provider will first check whether it thinks you will be able to repay the money you borrow or meet your monthly bills.
It does this by looking into a number of things about you, like how much you earn, what other borrowings you have made, and whether you've been able to meet repayments on other forms of credit.
Taken together, these factors are used to make up an overall score. Different companies have different ways to work out these scores: some might use a scale of zero to 1,000, for example.
Once a score has been calculated, the company will then decide first of all whether to offer you any credit at all.
Then, if they decide they can lend to you, the company will work out the annual interest rate it is going to charge you to borrow.
Read more: Unsecured vs secured loans
How do I check my credit score?
Before you apply for any type of credit, it is worth checking your credit file to make sure it's accurate and up to date. And if you discover any problems on your file, you will have an opportunity to put them right.
In the UK, credit files are held by three main credit reference agencies: TransUnion, Equifax and Experian. Each company offers people the chance to pay for detailed copies of their credit reports.
These usually include each agency's own actual score. You can also order a free copy of your statutory credit report by clicking on the links above.
This is a basic version of the information on your credit file, but it should be enough for you to check whether it's accurate and spot any potential problems.
Read more: Car finance explained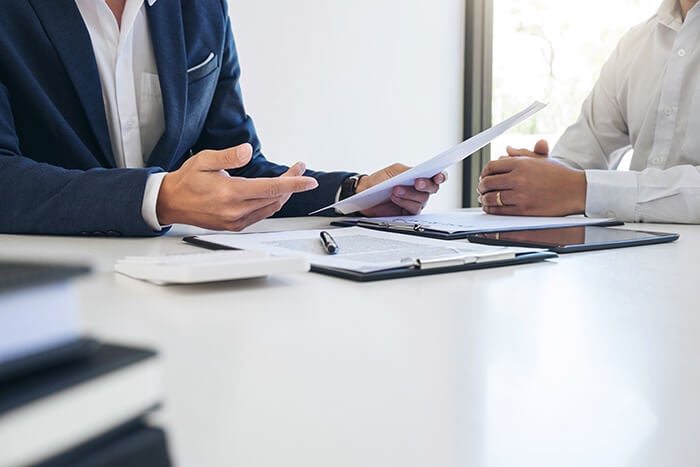 How can I improve my credit score?
You might find mistakes on your credit file, like repayments marked as late when you believe you paid on time. Or there might be fraudulent activity, like someone applying for credit on your behalf.
If you find anything like that, you can contact the lender in question or the credit reference agency itself to try to sort things out.
You should also check that your personal information is correct on your file. If there's any difference between what you put on a loan application and what a lender sees on your credit file, it could count against you.
Make sure also that you are registered on the electoral roll at your current address: this will help improve your score.
If you have genuine problems with your credit file, such as a history of late repayments or a large amount of borrowing outstanding, it can take time to get matters back on an even keel.
Working towards paying down outstanding debt will help, and you should make sure especially that any late or missed payments have now been settled.
You should also make every effort to ensure that, from now on, credit bills are repaid on time. Missed payments will stay on your credit file for six years, so getting your score back to a respectable level may be a long process.
Making a number of unsuccessful applications for credit can also harm your credit score. That's why it's a good idea to check your file before you apply.
Read more: Cancelling your car finance early
How can I keep a good credit score?
If your credit score is in good shape, it pays to keep it that way.
You can make sure you do by always making repayments on time, It's also a good idea to check your credit file every so often to make sure no mistakes creep in and that there has been no fraudulent activity.
If you move house or change any other personal details, make sure you let lenders know and check that this information is updated promptly on your credit record.