Coronavirus and travel insurance: Where to get the latest information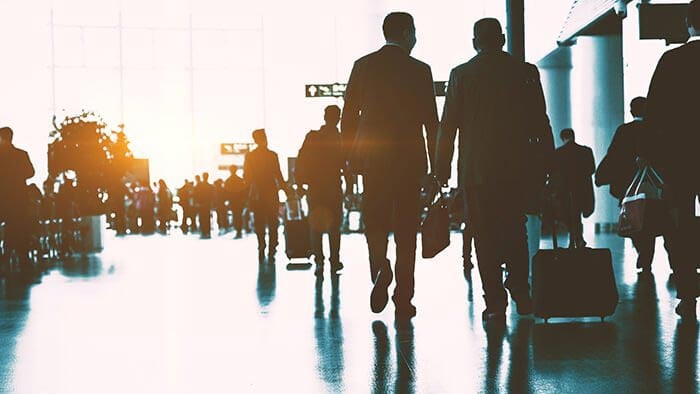 The coronavirus pandemic has caused worry and confusion for travellers. Here's how you contact specific travel insurance providers for more information.

In a hurry? Jump to our list of travel insurance providers for more information

Updated: 04 September 2020
The Foreign, Commonwealth and Development Office (FCDO) has lifted its 'all but essential travel' restriction to some countries.
This varies between each country within the UK, so check local advice before you travel.
But even if you're travelling to an approved country, check the FCDO and your local travel advice before booking.

Always check with your insurance company to see what you're covered for before you travel. You can find the details of our travel insurance providers below.
Will my travel insurance provider cover me for cancellations due to coronavirus?
The situation is changing every day.

So to help keep things as clear as possible, we've listed all the travel insurance companies we compare.

You'll find their contact details as well as links to their guidance on coronavirus. Where we couldn't find information about coronavirus on their website, we've linked to their policy documents or FAQs.
A | B | C | D | E | F | G | H | I | J | K | L | M |
N | O | P | Q | R | S | T | U | V | W | X | Y | Z
A
Admiral
Latest information from Admiral on coronavirus
Contact: 03332349913
All Safe
Latest information from AllSafe travel insurance on coronavirus
Contact: 0330 880 3604
Annual Travel
Annual Travel travel insurance FAQs page
Contact: 0333 355 0266
Asda Money

Latest information from Asda Money on coronavirus
Contact: 0800 138 2373
B
Big Blue Cover
Big Blue Cover travel insurance policy wording
Contact: 01293 855787
Boots Travel Insurance
Latest information from Boots Travel Insurance on coronavirus
Contact: 0333 999 2683
C

Cedartree
Latest information from Cedartree on coronavirus
Contact: 0203 137 7922

Coverforyou.com
Latest information from Coverforyou.com on coronavirus
Contact: 0207 183 0885

Coverwise
Latest information from Coverwise on coronavirus
Contact: 01903 255 650
D
Debenhams
Latest information from Debenhams on coronavirus
Contact: 0343 658 0371
Direct Travel Insurance
Latest information from Direct Travel Insurance on coronavirus
Contact: 0330 880 3600
E
ERGO Travel Insurance (formally ERV Express)
Latest information from ERGO Travel Insurance on coronavirus
Contact: 01403 788 513

Explorer travel insurance
Latest information from Explorer travel insurance on coronavirus
Contact: 0345 373 0253
F

Fit2travel
Latest information from Fit2travel on coronavirus
Contact: 0330 880 1791

Flexicover
Latest information from Flexicover on coronavirus
Contact: 0800 093 9495
G

Goodtogoinsurance
Latest information from goodtogoinsurance.com on coronavirus
Contact: 0330 024 9949
I

insurancerepublic
Latest information from insurancerepublic on coronavirus
Contact: Contact form
Insure and go
Latest information from Insure and go on coronavirus
Contact: 0330 400 1353
Insurefor.com
Latest information from Insurefor.com on coronavirus
Contact: 0343 658 0220
insurewithease.com
Latest information from insurewithease.com on coronavirus
Contact: 0330 024 9295
J

Justtravelcover.com
Latest information from Justtravelcover.com on coronavirus
Contact: 0800 294 2969
L

Legal & General
Latest information from Legal & General on coronavirus
Contact: 0370 060 0344
M

Morethan
Latest information from Morethan on coronavirus
Contact: 0800 980 5573
multitrip.com
Latest information from multitrip.com on coronavirus
Contact: 0333 355 6181
N

Now travel insurance
Latest information from Now travel insurance on coronavirus
Contact: 01702 427 281
O

OK to travel
Latest information from OK to travel on coronavirus
Contact: 01223 446 920

Outbacker
Latest information from Outbacker travel insurance on coronavirus
Contact: 0203 475 4682
P
Post Office
Latest information from Post Office on coronavirus
Contact: 0330 123 3690

Puffin Insurance
Read Puffin Insurance's policy wording
Contact: 0333 772 0346
R

RAC insurance
RAC travel insurance information
Contact: 0330 159 1111
S

Saga
Read Saga's latest information on coronavirus
Contact: 0800 015 0757
Latest information from Southdowns on coronavirus
Contact: 01903 255 659
Latest information from Spectrum travel insurance on coronavirus
Contact: 0800 840 7227
Starttravel.co.uk
Latest information from Starttravel.co.uk travel insurance on coronavirus
T

Top Dog Insurance
Latest information from Top Dog travel insurance on coronavirus
Contact: 0330 123 5677
TravelTime
Contact: 0345 548 2122
TripSure
Latest information from TripSure on coronavirus
Contact: 0203 051 5836
V

Virgin Money
Latest information from Virgin Money on coronavirus
Contact: 0207 748 8908
W

World First
Latest information from World First on coronavirus
Contact: 0345 90 80 161
Y

yourtravelcover.com
Latest information from yourtravelcover.com on coronavirus
Contact: 01279 621 640