How to buy or sell a car safely during lockdown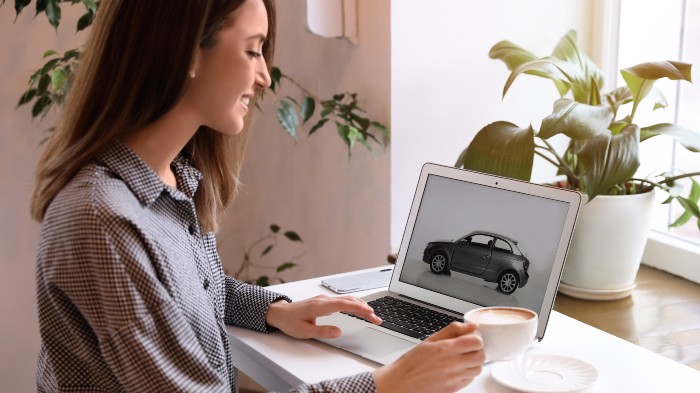 Has your car given up on you? Luckily you can still buy one safely. We look at this, and how to sell your car during lockdown.
As restrictions tighten for the UK, only essential services remain open.
That means car dealerships are mostly closed. But the good news is you can still buy a new or used car safely.
You can still sell your car too, but there are added precautions to consider before you do.
Here's what you need to know.
Jump to a section:
Lockdown restrictions are changing frequently, and rules differ between each country in the UK. For the latest advice, visit the government websites for England, Scotland and Wales. If you, or a member of your family is experiencing coronavirus symptoms, you should self-isolate for 10 days.
Buying a car during lockdown
Can I buy a car from a dealership?
Yes, technically you can buy a used or new car from a dealership in most UK countries. But not in the same way as before lockdown.
Advice varies between each country, even between dealerships. Most showrooms are shut. If a showroom isn't open at the moment, you probably won't be able to view a car in person.
Those that are open are offering appointments to minimise the amount of people in the dealership. Everyone should be wearing masks and social distancing.
To save you visiting the dealership, many places offer virtual viewings using video to explain a car's key features.
If you like a car you see online, you'll be able to buy it using a click-and-collect service. Some dealerships will even deliver to your home.
Can I test drive the car?
Dealerships shouldn't be offering test drives now as they're against social distancing rules.
Although not the same, some dealerships offer a virtual test drive so you can see how the car handles when driven.
Another great feature they offer is the seven-day trial. If you don't like the car for whatever reason, you can return it to the dealer within seven days.
If there's a problem, you should be able to get a repair or receive a refund as after-care services are still open.
How will they keep me safe in the dealership?
Dealerships should be following government guidelines to keep you safe.
If you're concerned, it's worth calling your dealer before you buy your car to see what measures they're putting in place.
Can I buy a car from a private seller?
The law in England states that "You can leave home to buy things at shops or obtain services where necessary." This could extend to buying a car from a private seller, but it's a grey area.
You should only travel within your local area too. Although no limit is in force, you shouldn't really be taking 100-mile round trip to purchase a car.
We should all be trying to limit our contact with other people too. So, going to a private seller and conducting a lengthy viewing of a car may not be advisable.
If you do decide to buy from a private seller, you should make sure that they're practising social distancing rules as well as wearing masks.
They should've cleaned the car thoroughly before selling it to you too.
You won't be able to test drive the car either which adds an extra level of risk.
Unlike the dealerships, a private seller probably won't offer you a seven-day trial period. So, it's another gamble if you buy it straight away.
Rules and restrictions vary between each country within the UK. It's worth checking your local advice, perhaps by contacting your council, before you take a trip to purchase a car.
Can I still get car finance?
You can still get car finance, but you might have fewer options than usual.
But if you've compared finance deals with us, you might find that you get a decent interest rate.This is because the Bank of England base rate is low at the minute.
Is there any help available if I'm struggling to pay my car finance?
If you're struggling to pay your car finance, contact your lender as soon as you can.
They may be able to offer you a payment holiday or even reduce your monthly payments.
This should only be used as a last resort though, as it's likely the interest payment will rise as a result.
READ MORE: Coronavirus: Impact on drivers and car insurance
Selling a car during lockdown
Can I sell my car during lockdown?
Most dealerships are still taking in used cars. You can even sell your car through us.
Each dealership is different, but most offer a 'click and drop' service.
Here, you drop your car off at the dealership with the accompanying documents. If everything is in order they'll carry on with the transaction.
Make sure you take a mask with you and follow any rules they have in place.
Can I sell my car privately?
As mentioned, this is a grey area. But it's best that we all limit contact with others as much as we can.
Because of social distancing measures, you won't be able to accompany your buyer for a test drive. You'll also need to be sure that you stick to social distancing measures during the viewing.
Taking it to a used car dealer is a good alternative. There's also nothing stopping you uploading an advert to a website. That way your vehicle will be ready to sell when the restrictions lift.
For everything you need to know about selling your car after restrictions end read our guide on preparing your car for selling.