Vauxhall van insurance
Find a great insurance deal for your Vauxhall van with Confused.com
Get a van quote
As the second-largest selling car manufacturer in the UK for more than two decades, Vauxhall have a reputation for quality, reliability, style and affordability. With 5 main vans in their commercial range, from the compact Corsavan to the giant Movano, it seems like there is no job too big or too small for a Vauxhall van.
When it comes to insuring your van, it's important to make sure you not only pay the right price, but also get the right policy. On this page you'll find links to articles about different kinds of van insurance, useful guides, as well as some information about Vauxhall's range that can help make sure you get the most out of your policy.
Below is some information on Vauxhall's current range of vans – some of their vital statistics that will not only help you find the right van for you, but also indicate how much you can expect to pay in insurance premium. You can generally expect vans with larger engines, higher load tolerances or more seats to cost more because of the added risk this can pose for insurers. And remember, if you want more information about van insurance, our helpful guides are just a click away.
Vauxhall Model
Engine Size
Corsavan
1.2 Petrol / 1.3 Diesel, 5 speed manual
0.92m
2
0 - 550kg
Astravan
1.7CDTi 16v, 6 speed manual
1.58m3
2
0 - 650kg
Combo
1.3 – 1.6CDTi 16v, 5/6 speed manual
3.4 - 4.2m3
2 - 5
0 - 1000kg
Vivaro
2.0CDTi 16v, 6 speed manual / techshift
4.2 - 8.7m3
2 - 9
1016 - 1271kg
Movano
2.3CDTi 16v, 6 speed manual
Up to 17m3
2 - 17
802 - 2525kg
*All information sourced from the Vauxhall website and Parkers.co.uk
With the information above you can imagine how just some of the customisable specifications for Vauxhall's van range may increase your insurance premium – in general, the bigger the engine or load capacity, or the more seats you have in your van, the higher premium you can expect to be charged.
You might also be interested in some of our articles and guides on van insurance, including a breakdown of some how to save money on van insurance.
Founded - 1897
Founder - Alexander Wilson
Headquarters - Luton, United Kingdom
Products - Automobiles
Vauxhall Motors is a British automotive manufacturer based in Luton, and is a subsidiary of German Adam Opel AG, which is itself a subsidiary of American General Motors (GM). They have been manufacturing cars since 1903, and have been the second largest selling car brand in the UK for over two decades.
Their commercial range can be configured to your liking, making a Vauxhall van a suitable workhorse or fleet vehicle for a huge range of businesses. Take a few minutes to use Confused.com's powerful comparison engine, and we'll search our panel of van insurance providers and get our best quotes on a range of policies back to you in minutes.
Need more help? Take a look at our expert guides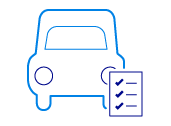 Van registration history check
Do you really know what you're buying? Has the van been stolen or written off? Enter a reg plate to see a vehicle's past.