What van finance option is right for you?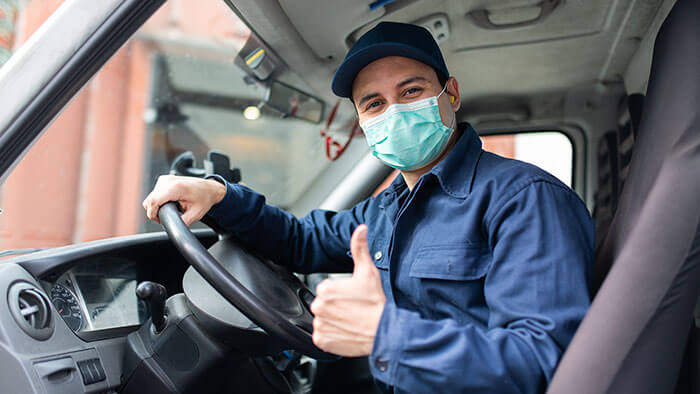 If you're after a new van but want something more affordable, van finance could be worth considering.
Finance for new vehicles is becoming more commonplace. Many find that it lets them get something a little better than they'd have been able to afford otherwise.
As well as cars, there are options to finance vans, and they work in much the same way.
Is it right for you? And which of the many options would be best? Let's take a look.
What van finance options are available?
There are three basic types of finance for your van:
Hire purchase (HP): you put down a deposit and make monthly payments over a set period of time. Once you make the final payment, the van belongs to you.

Personal contract purchase (PCP): you make monthly payments, which mostly cover the van's depreciation. At the end of the agreement, you give the van back or make a larger, final payment to own it outright.

Personal contract hire (PCH): also known as van leasing. Here you make monthly payments for an agreed period and give the van back to the lender at the end.
What finance option is best for me?
Each option comes with its own pros and cons. It's worth looking into each to see what suits your needs and your budget.
If you want to own the car outright, then an HP or PCP deal might be worth looking at. Remember that you'd need to make a larger payment at the end of a PCP agreement to keep the van.
PCP and PCH deals tend to have lower monthly payments than HP agreements. So, if keeping your payments low is what you're after, these might be worth researching a bit more.
Should I take the finance offer from the dealer?
It's always worth shopping around for finance deals. Don't feel pressured by the dealer to take out your finance with them.
If you're keen to own the van outright, it's also worth comparing any finance package you're offered with getting a personal loan.
How can I make buying a van more affordable?
Getting a van on finance is one way to spread the cost of the van into something more manageable. Here are some more tips that might come in handy:
Consider downsizing the van
Work out what you need the van for and make sure you get something suitable. Do you need a 3.5 tonne van if you're a florist who only carts around a few small bits of equipment?
READ MORE: The best small vans on the market
Improve your credit rating
Your credit history could impact the availability of finance deals and the interest rates you're offered. Keep your credit rating in good shape to give yourself the best chance at a good deal.
READ MORE: How to improve your credit rating
Try haggling
it's a skill that many are reluctant to try out. But you'd be surprised at how much you could reduce the price, just by asking.