The best vans for young drivers
Feast your eyes on these versatile and stylish rides for any lifestyle.
Whether it's for work, taking friends to festivals, carrying surfboards or going camping for the weekend, a van makes everything a lot easier.
There's also plenty of choice. From nippy run-arounds to rugged pick-up trucks and large transporters, younger drivers are spoiled for choice.
Of course, there is a downside. As with car insurance, van insurance for young drivers can be substantially higher if you haven't got years of experience behind you.
In some cases, premiums can be double those paid by older, more experienced drivers, who insurance companies believe are less at risk of making an expensive claim.
The good news is younger drivers can cut the cost of van insurance by opting for a smaller, less powerful van. It's all about striking the right balance between what you want – and what you can afford.
For example, there is black box van insurance that monitors your driving which could help reduce your premium.
You could save even more by agreeing to pay a higher voluntary excess and taking extra security steps, like keeping the van locked in a garage overnight.
Check out some of our top tips for cutting van premiums down.
Most popular vans for younger drivers*
Ford Transit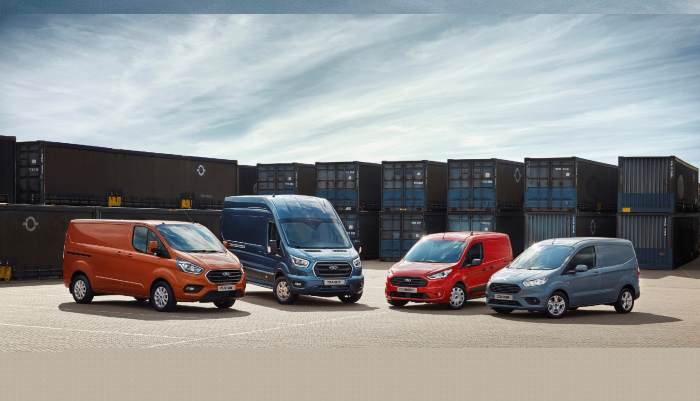 From: £26,235
The trusty Transit name remains hugely popular among younger van drivers – and there's a version to meet just about every need.
An exhaustive range means they can choose between the Transit Courier, Transit Connect, Transit Custom and the new Transit van.
Each of them shares the same trademark toughness that we've come to expect. Which version is best for you, of course, will depend on your individual needs.
The Transit Connect appears to be finding favour among younger drivers who don't need to lug massive items around every day.
Introduced as the replacement for the much-loved Escort van almost two decades ago, it has established itself as a stylish option.
If you need more space, however, you could opt for the new Transit. This provides a whopping 15.1 cubic metres of load space and can carry cargo more than three metres long.
Gadgets available include Pre-Collision Assist Pedestrian Detection, which uses radar and camera technology to scan the road ahead.
Citroen Berlingo van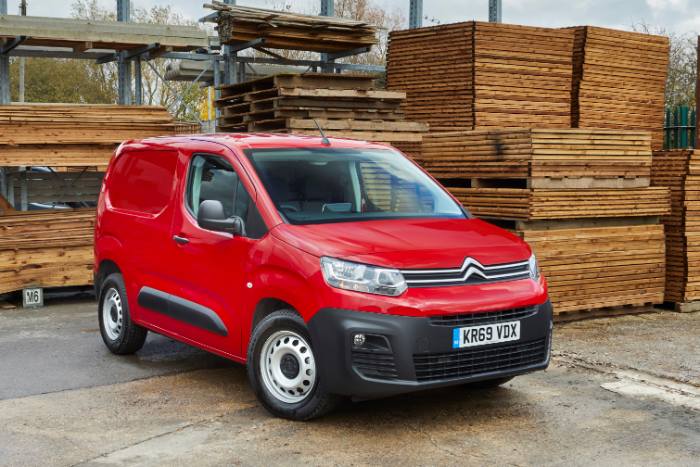 From: £16,680
This is a cracking little van. It's tough, stylish, extremely well-equipped, affordable – and has picked up a number of accolades in recent years.
These include being one of the winners of the 2020 What Van? Light Van of the Year award in recognition of its design, build and fuel-efficiency.
Alongside its rugged good looks is its practicality. It comes in different sizes and with a choice of fittings to suit a variety of needs.
For example, the Worker model is aimed at professionals needing to transport equipment and people across difficult terrain.
That's why it comes with extras like Grip Control with Hill Descent Assist, raised ground clearance and large wheels with mud and snow tyres for more traction.
The Driver version, on the other hand, has been designed for making regular deliveries around town and long trips, where comfort is more of an issue.
As a result, it has seats with lumbar adjustment, an 8-inch colour touchscreen with Citroen Connect Nav and DAB radio and driving aids such as Surround Rear Vision.
Vauxhall Astra van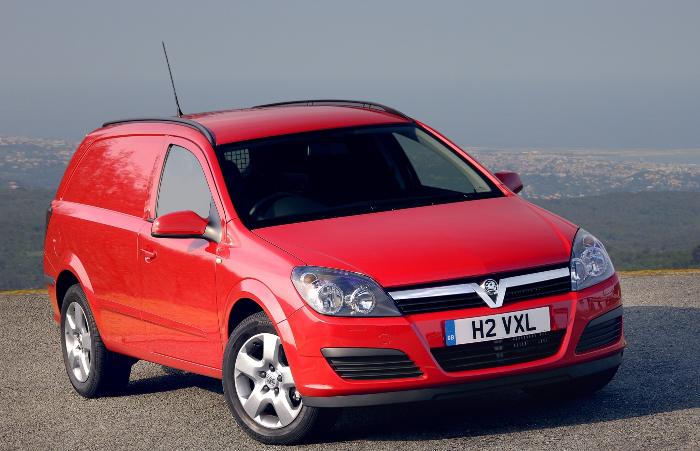 It has been seven years since Vauxhall pulled the plug on its Astra van but there are still plenty on the second-hand market.
A quick search of the internet reveals hundreds available for less than £3,000, which is a testament to the fact these vehicles were hugely popular.
It's easy to see why. The Astra van looked great. It provided a sportier edge in a crowded smaller vans market and easily straddled the fence between social and business use.
Of course, Vauxhall hasn't left a void where the Astra van once stood. Its very able replacement is the Vauxhall Combo Cargo, which is available new from around £18,000.
It comes with two wheelbase options, with excellent accessibility from a low loading height and sliding side-access rear doors. You can even buy it as a crew cab that seats five.
Land Rover Defender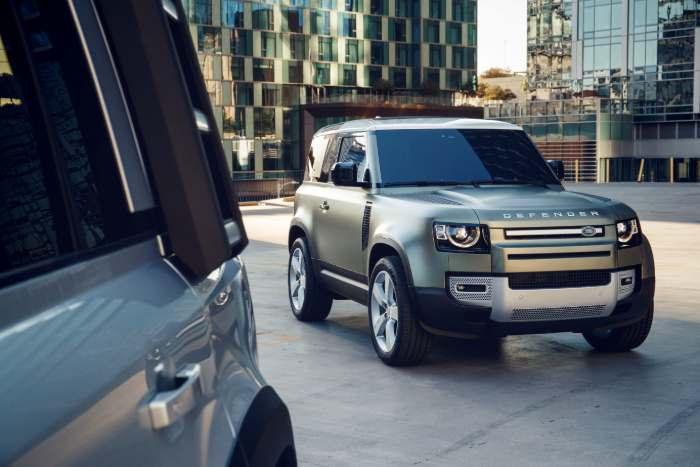 From: £40,330
Land Rover has forged a reputation for building tough, off-road monsters that can withstand virtually everything thrown at them.
Its straightforward, no-frills approach has proved hugely popular, with the 'Defender' badge having been proudly displayed for decades.
The latest incarnation of this iconic vehicle, which is due to be available from the middle of 2020, is a completely different beast from its predecessors.
For starters, Land Rover has smoothed the edges to give it a fresh new look. It's also packed full of the latest tech, including 3D Surround Camera, cruise control and Lane Keep Assist.
Potential buyers can choose between the Defender 90 and the Defender 110, with the latter providing more space and the option of a third row of seats.
There are then trim levels to consider, as well as a wide variety of accessory packs. Making a choice between them will depend on what you want from your Defender.
The Explorer Pack, for example, is best suited for rough terrain and features a roof rack, raised air intake, wheel arch protection and side mounted gear carrier
Ford Ranger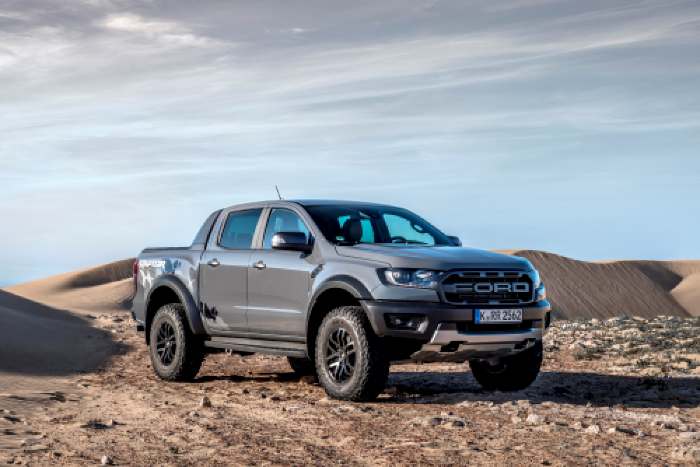 From: £22,811
It's no surprise that the Ford Ranger is popular among younger drivers. It's one of the best-looking and most versatile pick-up trucks on the market.
There are also numerous versions available, with buyers able to choose the trim level, cab style, engine sizes and gearbox configuration that suits them best.
However, they're all well-equipped. Even the XL model comes with cruise control, DAB radio with Bluetooth, Emergency Brake Assist and air conditioning.
As ever, the amount of technology, gadgets and creature comforts will depend on the trim level you choose. It all comes down to personal preference and budget.
For example, those with around £40,000 to spend can consider the Raptor, a double cab 4x4 with a 2.0L EcoBlue 213 PS engine and 10-speed automatic gearbox.
This absolute beast has a unique suede trim, leather sports steering wheel and instrument panel cluster. It also has a Terrain Management System with six selectable drive modes. Check out some of the other top pick ups available here.
*Jan 19 – Feb 20 Confused.com quote data 16-19 year olds.