How to avoid broadband and TV package price rises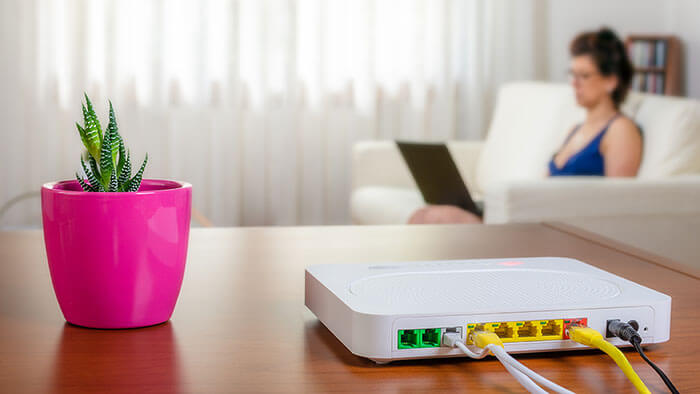 Some broadband, TV and phone companies have announced price hikes in April. Here's how you can keep your costs in check.
From April 2021, millions of customers of BT, EE, TalkTalk and Sky will see their prices rise.
This is due in part to the rate of inflation, as set out in the Consumer Price Index (CPI).
But the rate of inflation at the start of 2021 was 0.6%, and some of these price hikes are at least triple that.
All is not lost, though. Here's how you claw back some cash.
Which companies are raising their prices?
• Sky TV, broadband and landline
• BT TV and broadband
• EE broadband and mobile contracts
• TalkTalk broadband and landline
How much will my prices go up?
Sky
Sky will have different price increases in a few areas:
Sky Broadband will increase by up to £3 a month

Sky Talk will increase by £2 a month

Some Sky TV packages will go up by £1 a month
BT & EE
BT is increasing its prices by 4.5%. This is the 0.6% rate of inflation plus an extra 3.9%.
As EE is owned by BT, their prices will go up by the same amount.
The exact amount will depend on when you took out your contract:
Before 1 September 2020 – prices rise 0.6%

After 1 September 2020 – prices rise 4.5%
TalkTalk
Standard TalkTalk packages will see increases of £2 a month.
Customers with add-ons may see extra price rises, but these should be capped at £3 a month.
They've also announced annual price hikes of 3.7% plus inflation from 2022.
Can I cancel my contract if I'm hit with these price rises?
If you're outside your contract, you should be able to cancel without penalty. You could compare broadband packages to find a better deal elsewhere.
If you're still within your contract term, you might have to pay an early exit fee. It's worth checking if switching supplier is worth the penalty.
Each company should be contacting customers to make them aware of the upcoming price increases.
How do I speak to my supplier about these price rises?
Here are the contact details for each of the companies that have announced price rises:
Sky
You can call Sky's complaints department on 0330 041 3875. There may be charges if you're not a Sky Talk or a Sky Mobile customer.
You can also use their live chat service.
BT
You can get in touch with BT's customer service team for free on 0800 800 150.
BT has a live chat service that you can use too.
EE
If you're an EE Mobile customer, you can get in touch with them on 150. Otherwise you can call 0800 079 8586.
EE uses BT's live chat service.
TalkTalk
For mobile customers, you can call 0345 172 0044.
For landline, TV and broadband, you can call 0345 172 0088.
TalkTalk also has a live chat service. Check what times live chat is available.
How can I reduce the cost of my broadband or TV package?
There are a few ways you can help cut your costs:
Compare broadband, TV and phone deals, switch supplier and find a better deal elsewhere.

Haggle with your supplier. It could be worth chatting with your current provider to see if they can cut you a deal.

Downsize your package. Remove channels you don't need or downgrade your broadband speed.