European Health Insurance Card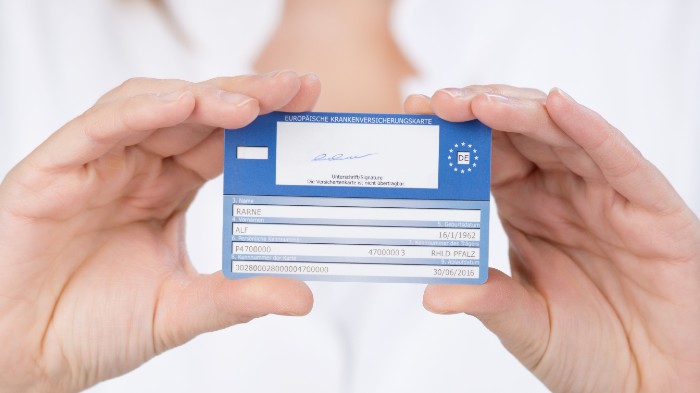 From 1 January 2021 the European Health Insurance Card (EHIC) won't be valid for most Brits.
We take you through the impact that leaving the EU will have on your future travel plans, and who can still apply for an EHIC once we've left.
What is the European Health Insurance Card?
The EHIC is a scheme that allows you to gain low-cost or free state healthcare in European Economic Area (EEA) countries. To benefit from the scheme, you must apply for a card well ahead of your trip.
This covers the UK, EEA countries and Switzerland. You'll need to apply for a card for each person travelling, one card doesn't cover the household.
If you travel to one of these countries and don't have an EHIC card but you do have travel insurance, it's likely your travel insurance would be invalid. So it's really important to make sure you have both sorted ahead of your trip.
What impact will Brexit have on the EHIC?
Once we've fully left Europe, as of 1 January 2021, most residents of the UK will no longer be covered by an EHIC card. According to GOV.UK the only people who'll still be able to apply for one are:
UK pensioners living in the EU before 31 December 2020

UK students studying in the EU before 31 December 2020

Frontier workers (someone who works in one state and lives in another) before 31 December 2020, for as long as you continue to be a frontier worker in the host state

EU nationals living in the UK before 31 December 2020.
The UK government recommends buying travel insurance with healthcare ahead of trips abroad. This is from 1 January 2021 when most Brits will no longer be able to apply for an EHIC.
This is especially important if you have pre-existing medical conditions.
What is travel insurance with healthcare?
Travel insurance with healthcare is basically just a standard travel insurance policy. It's there to help you financially should you fall ill while abroad, among other things.
Before, if you were in Europe without an EHIC, your travel insurance wouldn't necessarily pay out if you fell ill. But from 1 January 2021 this won't be the case.
If you have an existing medical condition, you'll need to get a specialist pre-existing medical travel insurance policy.
Your condition will affect the cost of your travel insurance. The higher your risk of needing medical treatment abroad, the higher the premium you'll pay.
This makes it all the more important to shop around for the best price.
READ MORE: Pre-existing medical travel insurance
If I'm travelling to Europe after Brexit, what do I need to do?
Preparation is the key here. Wherever you're travelling, you'll need to make sure you've sorted your travel insurance before your trip.
If you have a pre-existing condition, this could take a little longer to sort than a standard policy. Be sure to leave enough time to sort this and don't leave it until the last minute.
When you have a pre-existing condition, ensuring you're covered when abroad is even more important.
READ MORE: 2021 European travel guide
What if I'm travelling outside of Europe?
After 1 January 2021, travel insurance needs will be virtually the same regardless of whether you're travelling inside or outside the EU.
Unless you fall into one of the groups of people mentioned above, you won't be able to apply for an EHIC card any longer.
You'll need to make sure you sort out your travel insurance ahead of your trip, regardless of where you're going.
It's more important than ever to shop around to make sure you're getting a policy that meets your needs, for the best possible price.
The UK also has an agreement with several countries in non-European Economic Areas (EEA).
In those countries, you'll receive state healthcare at a low cost, or free, should you need it.
You'll need to be able to prove who you are and where you live. Some of the countries on the list are Australia, New Zealand, Gibraltar and Montenegro.
To see the full details and list, visit the NHS website.