European Health Insurance Cards: what's changed now we've left the EU?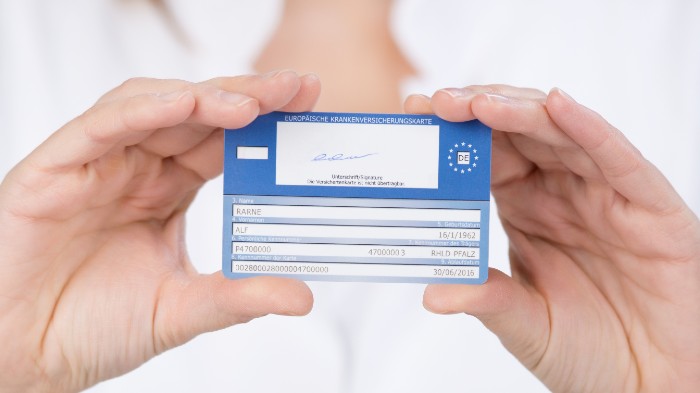 Here's what you need to know about the new European Health Insurance Card and how it affects travel insurance.
The European Health Insurance Card (EHIC) has changed. It's now called the UK Global Health insurance Card (GHIC).
We look at what the new GHIC covers and what you should check when you buy travel insurance.
What is the EHIC or GHIC?
The EHIC or GHIC gives you access to low-cost or free state healthcare in the EU. To benefit from the scheme, you must apply for a card ahead of your trip.
You'll need to apply for a card for each person travelling – one card doesn't cover the whole household.
If you travel to an EU country and don't have an EHIC or GHIC card but you do have travel insurance, your travel insurance may be invalid.
Always check the policy wording or call your provider to see what your insurance covers.
READ MORE: Travelling to Europe in 2021: what you need to know
How has the EHIC changed?
If you apply for an EHIC now, you'll receive the new UK Global Health Insurance Card (GHIC).
If you already have an EHIC, your card will still be valid if it's in date.
The GHIC will still have the same benefits as the EHIC. You'll get emergency state healthcare in some European countries either for free or at a reduced price. It'll also cover pre-existing health conditions.
Last year, the EHIC covered The European Economic Area (EEA) which included all the countries in the EU as well as Switzerland, Norway, Iceland and Liechtenstein.
In Norway, you can use your passport in the same way as the EHIC but you'll still need travel insurance and healthcare.
In Switzerland, Iceland and Liechtenstein your EHIC won't cover you, so you'll need to get travel insurance and healthcare.
Remember, the GHIC or EHIC isn't a substitute for travel insurance. You'll need travel insurance to cover you for incidents such as recovering or replacing lost or stolen property or if you need mountain rescue, for example.
You should check exactly what your travel insurance covers before you go on holiday.
What is travel insurance with healthcare?
Travel insurance with healthcare is basically just a standard travel insurance policy. It's there to help you financially should something happen while you're abroad.
It'll also cover you if your luggage is lost or stolen, among other things. As mentioned, always check what you're covered for in your policy wording before travelling.
If you have an existing medical condition, you'll need to get a specialist pre-existing medical travel insurance policy.
Your condition will affect the cost of your travel insurance. The higher your risk of needing medical treatment abroad, the higher the premium you'll pay.
For more information, read our guide on pre-existing medical travel insurance.
I'm travelling outside Europe, what travel insurance do I need?
Wherever you're travelling, you'll need to make sure you've sorted your travel insurance before your trip.
It's worth noting that the UK has healthcare agreements with several countries in non-European Economic Areas (EEA).
Some of the countries included are Australia, New Zealand, Gibraltar and Montenegro.
In the countries listed, you'll receive state healthcare at a low cost or for free, should you need it.
To access healthcare in these countries, you'll need to prove who you are and where you live. To see the full details and the list of countries, visit the NHS website.
As we mentioned above, you'll still need to get travel insurance. This applies wherever you're travelling to.
Make sure you leave plenty of time to buy travel insurance so you know exactly what you're covered for. This is particularly important if you have a pre-existing health condition.
It'll also give you time to shop around to make sure you're getting a policy that meets your needs, for the best possible price.