Lockdown warning: Range Rover drivers most at risk of car theft
New research shows the cars most targeted by thieves, as data reveals a 53% increase in car thefts in five years
•

Premium car may not mean premium safety: £13m worth of cars were recovered by Tracker in 2019, with Range Rovers, BMWs and Mercedes-Benzes among the most stolen and recovered cars last year.
•

More than one in eight (13%) UK drivers have had their vehicle stolen, while a third (33%) have had items stolen from their vehicle.
•

One in six (16%) drivers admit they feel more at risk under lockdown conditions.
•

How can I keep my car safe? Confused.com offers expert advice to drivers worried about the safety of their car during lockdown.
Drivers across the UK are being urged to keep their vehicles secure, as new research finds owners of luxury cars are more at risk of finding their car stolen.

According to data held by Tracker, obtained by Confused.com, Range Rover Sports topped the list as the most stolen and recovered vehicle in 2019, with the top 10 list consisting only of premium brand cars.

The data comes as crime statistics shows a 53% increase in car thefts in the past five years in England and Wales(2), suggesting that new, premium-technology cars aren't as secure as you might expect. In total, Tracker's systems recovered £13m worth of cars in 2019 alone, with Range Rover, BMW and Mercedes-Benz among the most targeted models.

Top 10 models stolen and recovered in 2019


1. Range Rover Sport
2. BMW X5
3. Mercedes-Benz C Class
4. Range Rover Vogue
5. Land Rover Discovery
6. BMW X6
7. Range Rover Evoque
8. BMW 3 Series
9. Range Rover Autobiography
10. Mercedes-Benz E Class


Fortunately for drivers whose cars were recovered by Tracker, their car was installed with a system to help them get their car back. However, not all drivers have been so lucky. According to new research from Confused.com, more than one in eight (13%) UK drivers have had their vehicle stolen, with a further one in three (33%) having had items stolen from their vehicle. And with cars currently sat on driveways or down side streets for long periods of time under lockdown guidance, it's no surprise one in six (16%) drivers feel more at risk of theft at the moment. For most (55%) this is because they feel people have more time on their hands to commit a crime, while nearly half (44%) are concerned because there are fewer police officers around to deter thieves.

With this in mind, it's more important than ever for drivers to protect their vehicles from theft or break-ins. Although, knowing how to keep their car safe has proven confusing for some drivers, with nearly one in 10 (9%) unsure of the most effective methods. But according to Confused.com's expert advice, there are eight simple ways for drivers to increase the security of their vehicle, including installing a tracking system or parking in a more secure spot, such as a driveway or garage, if possible.

Worryingly, it's taken their car getting stolen for some drivers to invest in security systems. Nearly half (49%) of victims admit they didn't have any measures in place at the time. And, considering the most common method for thieves to break into a car was through breaking the door (34%) or smashing a window (31%), something as simple as an alarm could've deterred the thieves from taking the vehicle. However, following the incident, nearly one in three (30%) invested in more security measures.

Fortunately, for car theft victims, there are ways to track and recover stolen vehicles. And according to Confused.com research, three in four (75%) stolen cars have been recovered. But for drivers who've had items stolen from their car, they're less likely to see them again. The average value of items stolen from cars is £139. Although more than one in 10 (11%) car-theft victims lost items worth more than £300.

While more than half (55%) of drivers remove valuables when they leave the car, still nearly one in two drivers put themselves at risk of a car break-in by flaunting valuable items. And given nearly a quarter (24%) of drivers believe car thefts are more prevalent during the summer because windows are left open, drivers should be particularly vigilant over the next few months, especially as lockdown conditions continue.

Alex Kindred, car insurance expert at Confused.com, says: "New cars are installed with a lot of intelligent technology, but this doesn't mean they're protected from being stolen. It's clear car thieves are able to bypass the systems, as car thefts have increased drastically over the past few years.
"This proves how important it is to make sure we're doing everything we can to protect our cars. While it might be confusing to know what we can do, our expert guide suggests it can be something as simple as choosing a more secure place to park. A driveway or well-lit area is more likely to deter thieves.
"While we're under lockdown, we're not using our cars as frequently and some people may not have their car parked in a place they can see it easily, so we must be vigilant and take the time to keep our cars more secure."
-Ends-
Notes to editors
Unless otherwise stated, all figures taken from omnibus research carried out by One Poll on behalf of Confused.com. This was an online poll of 2,000 UK adults who drive (nationally representative sample). The research was conducted between 6th May and 11th May 2020.

1. Data held and collated by Tracker - https://www.tracker.co.uk/tracker-hub/news/keyless-car-theft-all-time-high-2019
2. ONS data for England and Wales only - https://www.ons.gov.uk/peoplepopulationandcommunity/crimeandjustice/datasets/crimeinenglandandwalesappendixtables. Based on Jan – Dec 2014 vs. Jan – Dec 2019 for 'unauthorised vehicle taking'.
Media information
For more information, contact our media team - pressoffice@confused.com
If your enquiry is time-critical, please write 'URGENT' in your email subject line.
If you would like a ring-back, please remember to include your telephone number.
Confused.com media team
About Confused.com
Launched in 2002, Confused.com was the UK's first digital marketplace for car insurance and is one of the leading brands in the sector, generating over one million quotes per month. It has expanded its range of comparison products over the years to include home insurance, van insurance, motorcycle insurance, and car finance comparison, as well as a number of tools designed to save consumers money.
Confused.com is not a supplier, insurance company or broker. It provides an objective and unbiased service. By using cutting-edge technology, it has developed a series of intelligent web-based solutions that evaluate a number of risk factors to help customers with their decision-making, subsequently finding them great deals on a wide-range of insurance products, financial services, utilities and more. Confused.com's service is based on the most up-to-date information provided by UK suppliers and industry regulators.
Press team contacts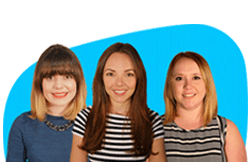 For more information, please contact our press team.
Email: pressoffice@confused.com
If your enquiry is time-critical, please write "URGENT" in your email subject line. If you would like a ring-back, please include your telephone number.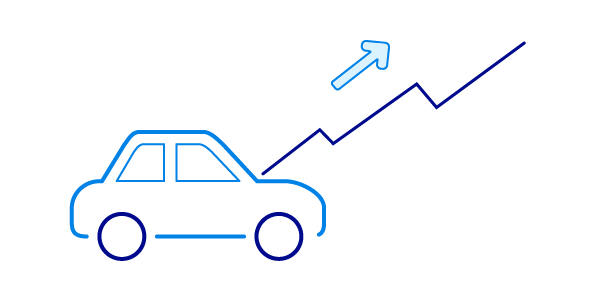 The most comprehensive analysis of car insurance premiums in the UK – compiled by motoring experts just for you! How much will you be paying?
SEE TRENDS