Brits see household bills increase by hundreds of pounds under lockdown
Energy bills have increased by 54% during lockdown, while weekly food shops hit nearly £100 for some Brits
• Research reveals UK adults are spending more than £300(1) more on bills or everyday spending since being under lockdown, despite one in six (16%) being on a reduced income.
• One in four (27%) Brits admit to making big purchases, including new TVs, computers and hot tubs, which have contributed to increasing energy bills.
• How can I reduce my energy during lockdown? Expert guide suggests switching to LED or keeping an eye on unused lights could save money.
• Confused.com energy calculator shows just how much flicking the off switch on kettles and televisions could bring down the energy bills.
Since being in lockdown, people across the UK have seen their monthly household bills and everyday spending increase by more than £300, on average.

A new study by Confused.com found Brits are spending more on their outgoings, such as energy bills and food shops, since being under lockdown. This is despite one in six (16%) being on a reduced income. According to the research, the average monthly energy bill per household sat at £67. But, since people are now spending more time at home, nearly a third (32%) have noticed this increase, forking out an extra £36 (57%) per month, on average.

Similarly, people are spending significantly more on food shops with some now paying an eye-watering £98 per week to fill their fridges. Before, the average weekly food spend cost just £61. Yet, more than half (57%) of Brits have noticed an increase and are now spending £38 more, per week, on average.

The research also suggests it isn't just necessities people are digging deeper into their pockets to pay for. More than one in five (22%) Brits are spending £67 more on home improvements per month, while a third (33%) are spending £43 more per month on feel-good treats for themselves, on average. One in eight (13%) are even giving themselves a new lockdown wardrobe and spending £45 more on clothes and shoes per month, on average.

Although, isn't just the usual monthly outgoings which have increased for many people. In fact, the research shows more than a quarter (27%) of Brits have splashed out on a big purchase recently, including a new PC (30%), new garden furniture (23%) or a new TV (20%) - no doubt all of which will help them get through these tough times. And for some, lockdown has been the perfect excuse with one in four (26%) admitting they wouldn't have bought it otherwise.

With the glorious weather we have been experiencing recently, more than a third (37%) have bought a new hot tub or paddling pool. However, more than half (56%) hadn't considered the amount of energy it would use up. One in two (51%) admit they've seen their energy bill increase since the purchase, while one in five (20%) have seen their water bill shoot up.

But with people spending more time at home they need to find ways to keep themselves occupied. Nearly half (46%) of Brits have binge-watched television, and people are using items such as their kettle or games console much more often. One in five (19%) adults even admit to leaving the TV on for long periods of time, despite not actually watching it. And it's small things like this which will inevitably increase energy bills, without you realising. But how can people keep their energy consumption down? This is something which has caused confusion for some Brits. Confused.com expert advice suggests there are things people can do, and it can be small steps around the house such as turning off unused lights or switching to LED.

One key thing Confused.com urges people to watch out for is plugged-in items left on standby, otherwise known as 'vampire appliances'. Confused.com research found that these items can drain 135,000 hours of electricity per household per year – contributing to £68 (6%) of the yearly energy bill(2). And given more than one in seven (15%) Brits admit they always leave items on standby, there are savings to be made by flicking the switch. Confused.com's energy consumption calculator can help people to understand just how much leaving items such as TVs, chargers or microwaves on standby can add to their energy bill.

Under the current circumstances, many people are under a lot of financial pressure, and so no doubt any guidance on how to cut a few pounds off bills will be welcomed. And it's easy to let things slip as we're spending more time around the house. But keeping on top of energy consumption can be a lot easier than it seems, and it can save households a significant amount of money in the long-run.

Max Green, energy expert at Confused.com, says: "We're all spending a lot more time at home, which means more TV time and a few more cups of tea. But all of this adds up to a significant sum on our energy bills.
"But how can we cut back on energy costs? Our guide suggests, small tips like switching off lights or items on standby can help shave a few pounds off the bill. 'Vampire appliances' are a serious issue in most households. It's rare that we always turn electric items off at the wall. But this could be the trick to saving a lot of money over the course of the year. It all adds up."
-Ends-
Notes to editors
Unless otherwise stated, all figures taken from omnibus research carried out by One Poll on behalf of Confused.com. This was an online poll of 2,000 UK adults (nationally representative sample). The research was conducted between 21st and 26th May 2020.

1. Calculation based on average monthly increase reported by UK adults who have seen their bills increase. Monthly food shop calculate based on average weekly figure x 4.
2. Confused.com research, October 2019.
Media information
For more information, contact our media team - pressoffice@confused.com
If your enquiry is time-critical, please write 'URGENT' in your email subject line.
If you would like a ring-back, please remember to include your telephone number.
Confused.com media team
About Confused.com
Launched in 2002, Confused.com was the UK's first digital marketplace for car insurance and is one of the leading brands in the sector, generating over one million quotes per month. It has expanded its range of comparison products over the years to include home insurance, van insurance, motorcycle insurance, and car finance comparison, as well as a number of tools designed to save consumers money.
Confused.com is not a supplier, insurance company or broker. It provides an objective and unbiased service. By using cutting-edge technology, it has developed a series of intelligent web-based solutions that evaluate a number of risk factors to help customers with their decision-making, subsequently finding them great deals on a wide-range of insurance products, financial services, utilities and more. Confused.com's service is based on the most up-to-date information provided by UK suppliers and industry regulators.
Press team contacts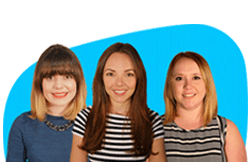 For more information, please contact our press team.
Email: pressoffice@confused.com
If your enquiry is time-critical, please write "URGENT" in your email subject line. If you would like a ring-back, please include your telephone number.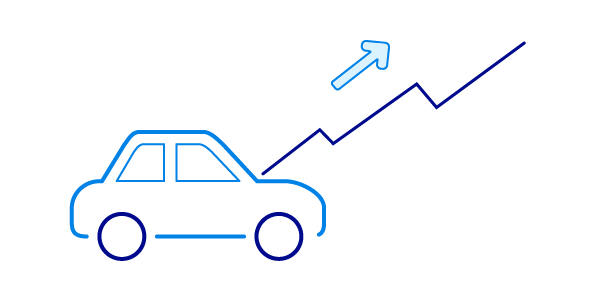 The most comprehensive analysis of car insurance premiums in the UK – compiled by motoring experts just for you! How much will you be paying?
SEE TRENDS