Drivers confused as councils cash £847 million from parking, while road improvements cut
Interactive map reveals councils' net income from parking increases £168m in five years
• Meanwhile, council spend on improving roads drops £400 million in five years(1,3).
• One in two (54%) UK drivers call for profits from parking or traffic fines to be spent improving roads, as two in five (43%) are confused where the money is actually spent.
• Newport City Council increased their net income from parking TEN-FOLD in five years, but only increased their spending on roads by 1.5%(5).
• Westminster City Council pocketed the most, with more than £69 million raised from parking in 2017/18, while only spending £13 million at the same time.
• Confused.com's go-to guide clarifies how to challenge an unfair parking fine, as research shows 50% of drivers have fallen foul of parking violations.
Councils have ramped up their income from motorists, as a new investigation reveals the amount of money local authorities have received from parking increased by £168 million in five years(1,2).

But data obtained by Confused.com reveals councils are spending £400 million less on road improvements than they were five years ago, leaving motorists confused about where the money is being spent.

A new interactive map created by Confused.com reveals the money spent by local authorities on roads dropped from £2.8 billion in 2013/14, to £2.4 billion in 2017/18 – a significant -21% decrease(1,3,5). Meanwhile, the amount of money councils receive from parking alone increased from £682 million in 2013/14 to £847 million in 2017/18(1,2).

Further research by Confused.com found that motorists believe parking fine profits should be spent making driving a better experience, with more than half (54%) wanting to see the money from parking fines spent on improving road conditions. But as it stands, more than two fifths (43%) are in fact confused where the money from fines is actually being spent.

According to the data, local authorities in 101 of 176 counties or areas have increased their net income from parking – 87 of which have reduced their spending on roads at the same time(4).

And it seems the issue is more prolific in some areas of England, Scotland and Wales, where councils have seen their profits from parking soar, while their spending on road improvements does not increase at quite a similar rate. According to Confused.com's interactive map, Newport City Council in particular saw the amount of money they received in parking increase more than ten-fold in five years. In 2017/18, the council pocketed £306,000 from parking, up 1645.7% from 2013/14, where they received just £16,000 in comparison. However, it appears this extra profit has not been spent making road conditions better for drivers, as the amount the council budgeted on road services increased just 1.5% over the course of the five years (adjusted for inflation(5)).
Most increased profits from parking from 2013/14 to 2017/18(1,2)
| Council or County | Net income from parking in 2013/14 | Net income from parking in 2017/18 | % increase (adjusted for inflation) |
| --- | --- | --- | --- |
| Newport | £16,000 | £306,000 | 1645.7% |
| Leicester City | £631,000 | £3,658,000 | 429.2% |
| Havering | £758,000 | £3,614,000 | 335.2% |
| Wrexham | £-149,000* | £301,000 | 284.4% |
| Argyll & Bute | £69,000 | £274,000 | 252.5% |
*The cost of parking services exceeded revenue
While these increases are shocking, some councils across Britain are raking in an even greater amount of money from parking in their areas. In fact, Westminster City Council received a whopping £69 million in 2017/18 alone. This is a 43% increase over the course of five years, when the council received more than £44 million in comparison.

Meanwhile, some councils did make good use of their parking revenue. Hackney Council in particular increased it's budget on road services by 65% over five years. However, this does not quite match the increase in the amount of parking cash it brought in, as this increased more than 83% since 2013/14.
Most increased spending on roads from 2013/14 to 2017/18(1,3,5)
| Council or County | Net spending on roads in 2013/14 | Net spending on roads in 2017/18 | % increase (adjusted for inflation) |
| --- | --- | --- | --- |
| Hackney | £7,422,000 | £13,416,000 | 65.0% |
| Hounslow | £10,049,000 | £17,342,000 | 57.5% |
| Tower Hamlets | £2,753,000 | £4,559,000 | 51.2% |
| East Renfrewshire | £7,051,000 | £9,925,000 | 28.5% |
| North East Lincolnshire | £6,481,000 | £8,315,000 | 17.1% |
And it seems this lack of spending has been recognised by motorists, as more than two fifths (41%) of UK drivers say they have not noticed any improvements to the conditions of roads in their area over the past five years. It is no wonder almost two fifths (37%) of motorists are confused about why more is not being done to improve road conditions given the amount of money local authorities receive in fines. Almost one in two (46%) even go as far as to say councils treat motorists as cash cows.

But not forking out the extra cash to service roads has also cost councils a pretty penny. Poor road conditions is a known bug bear of motorists, mostly because of the damage it can cause to cars, which has come at the expense of councils. In fact, one in four (25%) UK drivers have received damage to their vehicle due to poor road conditions in the past two years, which has cost them an eye-watering £117 to repair, on average. However, some of these motorists turned to the councils to cover this cost, with more than one in seven (15%) claiming compensation from their local authority, receiving £109 on average. Perhaps with more spend dedicated to improving road surfaces, councils would not be forced to pay out potentially thousands of pounds in compensation.

While councils rightly charge motorists to park to cover their own expenses, parking mishaps are also a big money maker for councils and car park owners, with one in two (50%) UK drivers finding themselves on the receiving end of a parking or motoring fine at some point. Of these, more than half (52%) paid the fine, but at a reduced price, while more than one in five (21%) had to pay the full price. However, some motorists have been fortunate to avoid paying the fine, with almost one in six (16%) drivers who have been on the receiving end of a penalty charge notice for a parking offence successfully refuting it. But not all motorists would be equipped with the information to contest a charge to help them avoid paying unnecessary fines. In fact, almost one in five (19%) wish there was more advice on refuting parking or traffic fines. To provide motorists with clarity on their rights when it comes to challenging a fine, and how to do so, Confused.com has created a go-to guide to fighting parking fines, which guides them through the process.
Amanda Stretton, motoring editor at Confused.com, says: "Our interactive map reveals parking charges and fines have put hundreds of millions of pounds into the pockets of councils.
"While councils are justified in charging for parking and issuing fines for illegal parking, our research found many motorists are confused about why more isn't done to improve roads, given the amount of money councils receive in fines. Poor road conditions is a major concern for drivers, with roads riddled with potholes and unclear markings, it's no wonder drivers want councils to be putting more into making these better.
"Parking and other charges are a huge burden on motorists, when the cost of driving is already very expensive. Those who think they have been fined unfairly are within their rights to challenge it, and our guide offers advice on how to do this."
- Ends -
Notes to editors
Unless otherwise stated, all figures taken from omnibus research carried out by One Poll on behalf of Confused.com. This was an online poll of 2,000 UK adults who drive (nationally representative sample). The research was conducted between 19th December and 21st December 2018.

1. Figures collated from local authority revenue and expenditure data from gov.uk, gov.wales and gov.scot.
2. Net income from parking is taken as the summary figure for the relevant budget category in the local authority's published accounts.
3. Net spending on the roads is taken as the sum of all the relevant budget categories for each local authority. These include transport planning, construction, structural maintenance, winter service, street lighting (including energy costs), road safety, road safety education, safe routes (including school crossing patrols), and traffic management.
4. Where necessary, budgets of county and county district councils have been aggregated into counties to allow for expenditure on road and income from parking fines to be compared. Please see https://www.confused.com/car-insurance/councils-cashing-in-on-drivers 'about' for more information.
5. Percentages have been adjusted for inflation.
Media information
For more information, contact our media team - pressoffice@confused.com
If your enquiry is time-critical, please write 'URGENT' in your email subject line.
If you would like a ring-back, please remember to include your telephone number.
Confused.com media team
About Confused.com
Launched in 2002, Confused.com was the UK's first digital marketplace for car insurance and is one of the leading brands in the sector, generating over one million quotes per month. It has expanded its range of comparison products over the years to include home insurance, van insurance, motorcycle insurance, and car finance comparison, as well as a number of tools designed to save consumers money.
Confused.com is not a supplier, insurance company or broker. It provides an objective and unbiased service. By using cutting-edge technology, it has developed a series of intelligent web-based solutions that evaluate a number of risk factors to help customers with their decision-making, subsequently finding them great deals on a wide-range of insurance products, financial services, utilities and more. Confused.com's service is based on the most up-to-date information provided by UK suppliers and industry regulators.
Press team contacts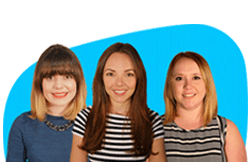 For more information, please contact our press team.
Email: pressoffice@confused.com
If your enquiry is time-critical, please write "URGENT" in your email subject line. If you would like a ring-back, please include your telephone number.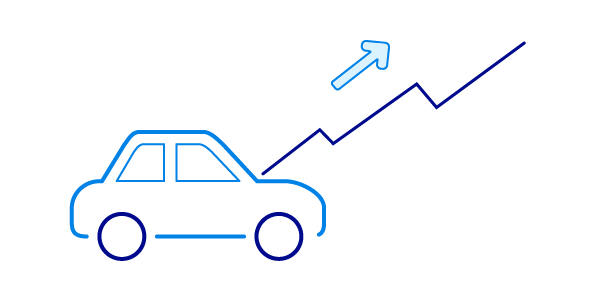 The most comprehensive analysis of car insurance premiums in the UK – compiled by motoring experts just for you! How much will you be paying?
SEE TRENDS