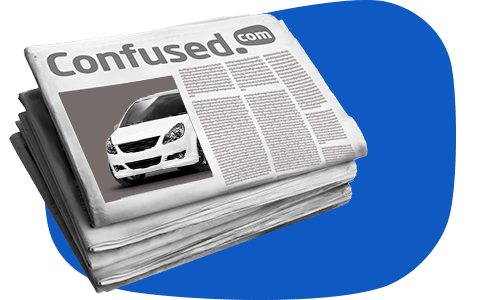 Millions of drivers ignore dogs abandoned in the heat
Research reveals three million (8%) UK drivers admit ignoring dogs left to suffer in the heat of a car as social experiment reveals shocking behaviour
• Caught on camera: only one in 100 by-passers attempt to break into a car in 30C heat as fake dog whines and whimpers to be rescued.
• Confused.com teams up with the RSPCA to advise drivers on the best course of action to take if they spot a dog left alone in a car on a hot day – as UK is set to have the hottest summer in 12 years(2).
• Only one in five (20%) motorists are aware of the dangerous temperatures a car can reach.
• Over two fifths (44%) of dog-owning motorists have left their furry friend in the car – seven out of 10 (70%) of which did so on a hot day, for an average of 8 minutes.
As the UK heads into another heat-wave and possibly the hottest summer in 12 years(2), new research reveals that more than 3 million (8%) UK drivers(1) did not intervene when faced with a dog left alone in a hot car.
The research by Confused.com is supported by a three-day social experiment by the driver savings site which revealed that just four out of hundreds of passers-by ignored the cries of a distressed dog left alone in a car in 28 degree heat.
Armed with a fake dog – Annie – a car and realistic sound effects, a camera crew set up camp in car parks and busy streets, and recorded the reactions of passers-by who assumed a real dog had been abandoned in the vehicle on a hot day. Much to the crew's surprise, the overwhelming majority of passers-by failed to intervene or do anything to help the poor pooch. However, four out of the hundreds did stop to take action, with one trying to open the car, or getting to the dog through an open window.
But with recent weather warnings suggesting the UK is expecting the hottest summer on record for 12 years, with temperatures expected to reach 33 degrees Celsius, Confused.com has created a step-by-step guide with the help of the RSPCA, to advise drivers of what to do if they see a dog left alone in a car on a hot day. There are many signs that a dog's life is under threat, all of which can be observed just by looking through the car window. The RSPCA advises those who think the dog's life is in danger should call the police.
Further research by the driver savings site found that those who didn't help when they witnessed a dog left in a hot car didn't take any action because they weren't aware of the risks. A worrying one in five (22%) said they didn't do anything to help because they didn't think the dog was a risk, despite warnings that cars can reach dangerous temperatures in a very short space of time. In fact, a car sat in 24 degree heat can reach a sweltering 34 degrees Celsius in just 10 minutes, and a dangerous 43 degrees after just half an hour(3). But it's no wonder very few people did anything to help, given just one in five (20%) motorists are aware of this.
But despite the many media warnings, it seems many drivers are still taking the risk and leaving their pooch in their car on a hot summer's day, even if it is just for a short time. The research by Confused.com found that almost half (44%) of dog-owning motorists have left their dog unattended in a car, with seven out of 10 (70%) doing so on a hot day for 8 minutes on average – enough time for temperatures to rapidly increase. However, this is half the time the average dog owner leaves their dog on a cooler day (16 minutes), which suggests they are fully aware of the risks.
And it seems more dog owners are open to leaving their dog alone in the car in cooler weather. In fact three in five (59%) UK drivers have witnessed an unattended dog on a cool day. And fewer of these felt inclined to help, with four in five (82%) admitting they didn't intervene because it wasn't a warm day (16%), or they didn't think the dog was at risk (51%).
But it's clear motorists feel very strongly about dogs being left alone in a car on a hot day, and are aware of the risks. And there are many drivers out there who would like to see the owners punished for their actions. In fact, two thirds (66%) would like to see owners of dogs left alone in a sweltering car fined, or banned from owning a pet in the future (51%). Almost three in five (58%) even go as far as saying it should be illegal to leave a dog in a car on a hot day. Although currently, it is not illegal to leave a dog in a car, but it is an offence to abuse or mistreat an animal in your care. But perhaps with stronger punishments or better guidance on what to do in these circumstances, fewer dogs will be left alone in the car and with their life and health at risk.
Motorists, passengers and the public in general are being urged to be especially vigilant during the summer months and on the lookout for dogs that could have been left in a car on a warm day by careless owners.
Amanda Stretton, motoring editor at Confused.com, says: "The summer is here and everyone is doing what they can to prevent themselves from over heating, but it seems many dog-owners aren't taking the same precautions for their pets! Even if the temperature doesn't feel particularly warm outside, the inside of the car can get very hot, very quickly!
"But we know it can be difficult for the public to know what they can or can't do if they come across a dog left alone in a hot car, and so we've created a guide with the help of the RSPCA, to help through the steps to take, starting with assessing how the dog is reacting to the heat. Whether or not they are showing signs of overheating, we strongly urge passers-by to look for the owners, or even call 999 and save the pooch's life."
-Ends-
Notes to editors
Unless otherwise stated, all figures taken from omnibus research carried out by One Poll on behalf of Confused.com. This was an online poll of 2,000 UK adults who drive (nationally representative sample). The research was conducted between 31st May and 4th June 2018.

1. As of March 2018, there are 40,331,643 full driving license holders in the UK (https://data.gov.uk/dataset/d0be1ed2-9907-4ec4-b552-c048f6aec16a/gb-driving-licence-data.) One Poll data found that 21.6% of UK drivers have seen a dog left unattended in a car on a hot day (8,711,635), of which 36.34% didn't intervene = 3,165,808 UK drivers. This is 7.8% of the UK driving population.
2. http://www.theweek.co.uk/94229/uk-weather-forecasters-predict-hottest-summer-in-12-years
3. https://metro.co.uk/2018/04/19/happens-dog-left-hot-car-7479594/
Press team contacts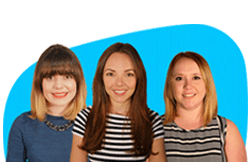 For more information, please contact our press team.
Email: pressoffice@confused.com
If your enquiry is time-critical, please write "URGENT" in your email subject line. If you would like a ring-back, please include your telephone number.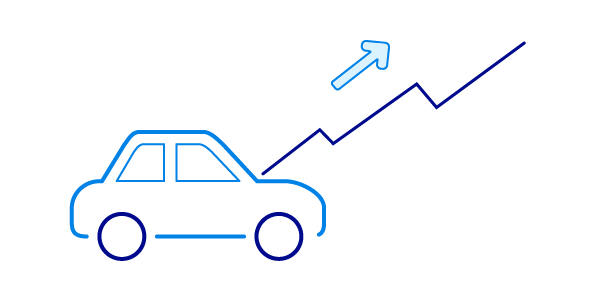 The most comprehensive analysis of car insurance premiums in the UK – compiled by motoring experts just for you! How much will you be paying?
SEE TRENDS