Getting married could save drivers on car insurance
As the country anticipates the wedding of the year, new data reveals tying the knot could save drivers on car insurance
• Drivers in their 30s could benefit from cheaper car insurance after getting hitched.
• Married female drivers aged 30 – the average age of tying the knot – pay £200 less than single women of the same age (1).
• Married male drivers aged 37 pay almost £170 less than single men of the same age (1).
• Lower car insurance costs for married motorists could be down to couples 'spreading the risk' by sharing the driving.
• Handy checklist from Confused.com helps drivers to keep on top of who they need to notify when their name changes after tying the knot.
As the wedding season officially kick-starts, Confused.com reveals how getting hitched could be the secret to lowering car insurance premiums.
An investigation by the driver savings site revealed that savings of up to almost £200(1) are available to drivers in their 30s after tying the knot, the average age for UK citizens to get married (2). The data obtained by Confused.com reveals women aged 30 who are married pay £905 for their car insurance premiums, while single women of the same age pay £197 more at £1,102 (1). This is the biggest difference for female drivers in their 30s.
And it seems these savings are also available to married men in their 30s, with 37 year olds seeing the biggest difference of £167. They pay £962 for their car insurance, while single men of the same age are paying £1,129, on average.
Married drivers benefit from lower car insurance costs as they are more likely to share the time spent driving with their partner and 'spread the risk', while singletons might spend more time on the road on their own. Similarly, married drivers may be considered more likely to have children in the car, which could deem them to be a more careful driver. However, these factors only apply if a driver has a squeaky clean driving history.
But while getting married clearly has its perks, it also means that drivers have a long list of things to do after they tie the knot, starting with updating their details. Knowing these little details are likely to slip through the net, Confused.com has created a handy checklist and go-to guide for newly-weds who have recently tied the knot, or drivers who have recently moved home, to remind them of the steps they need to take to ensure they are keeping in line with the law.
But minor details like this appear to have caught drivers out. In fact, almost one in five (17%) drivers have driven with an invalid driving license, having forgotten to change their name, address or even picture. And more than a tenth (11%) of these have been slapped with a fine, which can be as much as £1,000(3). Similarly, almost one in 10 (9%) motorists have also driven while their car insurance policy was invalidated by an out of date name, address or other detail – more than two thirds (67%) of which were caught without having updated their details.
Amanda Stretton, motoring editor at Confused.com, says: "Lower car insurance costs is as good a motivation as any to get married this wedding season. Statistically, married drivers are more likely to have cheaper premiums, and savings can mount to hundreds of pounds. But insurers will only know to adjust your premium if you notify them!
"Your insurer is just one of a whole host of companies you need to notify when you tie the knot. So Confused.com has created a handy checklist to make sure newly-wed drivers know who to update.

"While forgetting to change your name might not land you with a fine, drivers who forget to update details such as their address can be forced to pay out as much as £1,000, which will be marked against them when it comes to renewing their car insurance and potentially bump up their price. While getting married could lower the cost of car insurance, one of the most effective ways of keeping prices down is to shop around online at Confused.com, where savings of up to £289(4) can be made."
-Ends-
Notes to editors
Unless otherwise stated, all figures taken from omnibus research carried out by One Poll on behalf of Confused.com. This was an online poll of 2,000 UK adults who drive (nationally representative sample). The research was conducted between 25th April and 1st May 2018.

1. Figures based on the top five car insurance quotes returned through Confused.com for 37 year old male and 30 year old female drivers throughout March 2018.
2. https://en.wikipedia.org/wiki/List_of_countries_by_age_at_first_marriage
3. https://www.gov.uk/government/news/motorists-reminded-of-the-importance-in-renewing-their-photocard-driving-licences & https://www.gov.uk/change-address-driving-licence
4. Based on online independent research by Consumer Intelligence (March' 18). 50% of car insurance customers could save £289.25
Media information
For more information, contact our media team - pressoffice@confused.com
If your enquiry is time-critical, please write 'URGENT' in your email subject line.
If you would like a ring-back, please remember to include your telephone number.
Confused.com media team
About Confused.com
Launched in 2002, Confused.com was the UK's first price comparison site for car insurance and is one of the UK's biggest and most popular price comparison services, generating over one million quotes per month. It has expanded its range of comparison products over the last couple of years to include small van insurance, motorcycle insurance, car buying and selling, and car finance, as well as a number of tools designed to save drivers money on motoring.
Confused.com is not a supplier, insurance company or broker. It provides an objective and unbiased comparison service. By using cutting-edge technology, it has developed a series of intelligent web-based solutions that evaluate a number of risk factors to help customers with their decision-making, subsequently finding them great deals on a wide-range of insurance products, financial services, utilities and more. Confused.com's service is based on the most up-to-date information provided by UK suppliers and industry regulators.
Confused.com is owned by the Admiral Group plc. Admiral listed on the London Stock Exchange in September 2004. Confused.com is regulated by the Financial Conduct Authority.
Press team contacts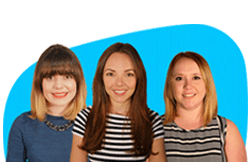 For more information, please contact our press team.
Email: pressoffice@confused.com
If your enquiry is time-critical, please write "URGENT" in your email subject line. If you would like a ring-back, please include your telephone number.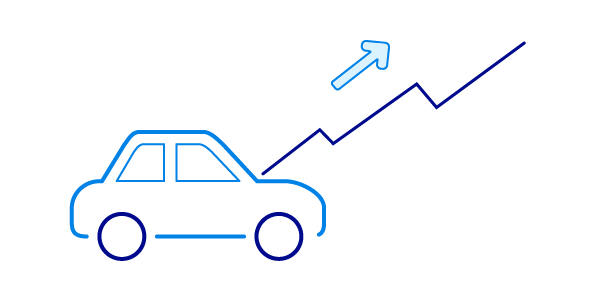 The most comprehensive analysis of car insurance premiums in the UK – compiled by motoring experts just for you! How much will you be paying?
SEE TRENDS