Daily commute relieved of millions of cars during February half term
As many as nine million fewer drivers will be commuting during the February half term, on average
• More than a third (34%) of regular commuters will not be driving to work between the 12th and 15th February, while two fifths (39%) will be staying home the following week.
• Commuters can have an extra five minutes in bed during the school break as the average commute drops from 27 minutes to 22 minutes.
• Friday 16th and Friday 23rd will be the quietest days on the road of the two weeks.
• Almost a quarter (24%) of commuters blame rush hour traffic on parents driving their kids to school.
Drivers daily commute will be relieved from as many as nine million(1) cars during February half term, leaving motorists with a quieter journey to work and a well-deserved lie in.
The first school holiday of the year takes place across one of two weeks, depending on the schools' local authority. Of the 22.9 million drivers who commute to work by car, more than a third (34%) – equivalent to 7.8 million on average – will be staying home between Monday 12th and Friday 16th February. And two fifths (39%) will be taking time off from their regular commute between Monday 19th and Friday 23rd, which will relieve roads of 8.9 million cars, on average.
According to new research by Confused.com, the driver savings site, workers will have an extra five minutes in bed, with the average commute expected to take just 22 minutes. This is compared to the 27 minute journey commuters experience during term-time.
And drivers can expect their weekday commute to be quicker on certain days of half term more than others. In fact, of the two weeks, Friday 15th and Friday 23rd will see the fewest cars on the road.
Drivers seem to be very quick to point the finger and blame parents for the rush hour traffic, as almost one in four (24%) believe the main cause of congestion is parents dropping off or picking up their kids from school. And as mums and dads take a break from the school-run, more than half (52%) of commuters find there is less traffic on the road during the holidays. It is little surprise almost a fifth (19%) wish there were more school holidays as their commute to work would be a lot quicker and easier.
Of the millions of regular commuters who are fortunate to be skipping the daily rush hour this half term, many will still be travelling around in their car over the break. In fact, almost half (49%) will be visiting friends and family, while a quarter (25%) will be taking a family day out. More than one in 20 (6%) will also be taking the opportunity to take a holiday either in the UK (4%) or abroad (2%).
Commuters who are still planning on driving to work throughout the half term will likely experience a more relaxing journey than usual, given the lower levels of traffic. One in four (25%) say they feel calmer when driving to work during the school holidays. In fact, one in six (17%) say they often arrive at work annoyed because of bad traffic, with another sixth (16%) experiencing road rage on their commute to work. It's no wonder commuters look forward to school breaks, perhaps almost as much as children do.
Amanda Stretton, motoring editor at Confused.com, says: "Of course, children are very much looking forward to having some time off over half-term, but they're not alone. Commuters will benefit from a well-deserved lie in as roads will be relieved of as many as nine million cars.
"Traffic eats into drivers' precious time and has an eye-watering impact on their bank balance. New research suggests UK drivers waste an average of 31 hours and £1,168 while stuck in traffic(2). This cost impact is almost unavoidable, but with other motoring costs, such as car insurance, on the rise drivers need to save money wherever they can. By shopping around online at sites such as Confused.com motorists could in fact save up to £279 on their car insurance(3)."
-Ends-
Notes to editors
Unless otherwise stated all statistics were obtained from a survey to 2,000 UK motorists. The survey ran between 1st February and 6th February 2018.

1. 57.2% UK drivers commute to work by car. There are 39,975,351 full driving license holders in the UK, as of June 2017. 57% = 22,865,901 of which commute by car.
On average, 34% of these (7,774,406) won't be commuting for the first week of half term (Monday 12th – Friday 16th February), and 39% (8,917,701) won't be commuting for the second week (Monday 19th – Friday 23rd February)
2. http://www.bbc.co.uk/news/uk-42948259
3. Based on online independent research by Consumer Intelligence during (November '17). 50% of car insurance customers could save £279.
Media information
For more information, contact our media team - pressoffice@confused.com
If your enquiry is time-critical, please write 'URGENT' in your email subject line.
If you would like a ring-back, please remember to include your telephone number.
Confused.com media team
About Confused.com
Launched in 2002, Confused.com was the UK's first digital marketplace for car insurance and is one of the leading brands in the sector, generating over one million quotes per month. It has expanded its range of comparison products over the years to include home insurance, van insurance, motorcycle insurance, and car finance comparison, as well as a number of tools designed to save consumers money.
Confused.com is not a supplier, insurance company or broker. It provides an objective and unbiased service. By using cutting-edge technology, it has developed a series of intelligent web-based solutions that evaluate a number of risk factors to help customers with their decision-making, subsequently finding them great deals on a wide-range of insurance products, financial services, utilities and more. Confused.com's service is based on the most up-to-date information provided by UK suppliers and industry regulators.
Press team contacts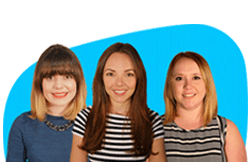 For more information, please contact our press team.
Email: pressoffice@confused.com
If your enquiry is time-critical, please write "URGENT" in your email subject line. If you would like a ring-back, please include your telephone number.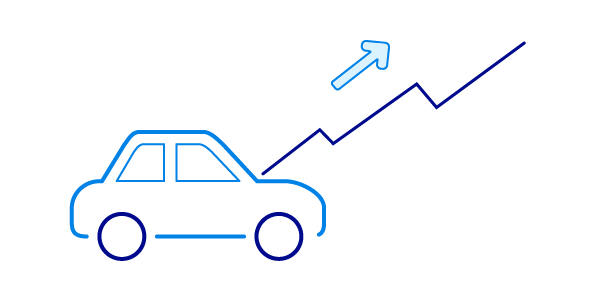 The most comprehensive analysis of car insurance premiums in the UK – compiled by motoring experts just for you! How much will you be paying?
SEE TRENDS