Car insurance price rollercoaster
Ogden rate panic fizzles out as car insurance prices fall by a whopping -£95 (-11%) since last year, but 62% of loyal customers aren't benefitting from savings
• Drivers are enjoying some respite after suffering from inflated prices following the Ogden rate announcement in 2017 causing insurers to accelerate prices.
• Good news for drivers as car insurance prices fall – but motorists are still paying £752 on average.
• 62% of drivers who bought car insurance in April-June 2018 said their renewal price went up by £49 on average, despite widespread price drops for new customers1.
• THE SWEET SPOT: Confused.com CEO, Louise O'Shea, urges drivers to shop around on day 21 of their 30-day renewal period as data shows they could save up to £6132.
The end is in sight for the rollercoaster that has been car insurance, which has blighted drivers with accelerated prices. But new research shows 62% of loyal customers are not benefitting from these savings1.

Car insurance is now £752 and a whopping -£95 (-11%) cheaper than it was 12 months ago, putting the true impact of the Ogden rate discount into perspective. That's according to the most comprehensive car insurance price index in the UK based on more than six million quotes a quarter from Confused.com and powered by Willis Towers Watson. The data shows that prices are falling both year-on-year, and over the quarter, but are showing signs of steadily slowing down.

However, new research reveals customers who renew with the same insurer are not benefitting from these savings. In fact, a nationally representative survey of UK drivers reveals those who renewed their car insurance with the same insurer between April and June this year (2018) saw their premiums go up by +£49 on average1. This suggests loyal customers who choose to stay with the same insurer are not benefitting from price reductions available by shopping around. With prices expected to continue to fall in the near future, shopping around in a falling market will give customers a better opportunity to save money. And worryingly, 58% stayed with the same insurer rather than seeking out a better deal elsewhere1.

To encourage drivers to take advantage of savings, Louise O'Shea, CEO at Confused.com, is letting drivers in on a little-known secret which could save them up to £613 on average2. Confused.com data shows there is a day 21 'sweet spot' for drivers which could see them receive the best price when it comes to renew. The average car insurance cost for drivers shopping around 21 days prior to renewal is £6512. This is compared to drivers who shop around for car insurance on the same day their renewal is due, who pay almost double (£1,264), on average2. To make drivers aware of this available saving, Confused.com monitors the market and sends an email to customers to remind them to renew. And to help motorists take even more advantage of declining prices Confused.com is guaranteeing to beat drivers' car insurance renewal price, or give them the difference plus £203.

The dramatic fall in car insurance prices since last year is testament to the impact the Ogden Rate discount had on insurers. The UK Government dropped the rate to -0.75% in March 2017, meaning insurers had to pay more for personal injury claims, which drove drivers' premiums upwards significantly. However, insurers seem to have recovered from the shock of this dramatic change, and have been able to soften their prices. But despite car insurance premiums being significantly cheaper than last year, the dip on the last quarter is minimal (-£16/-2%), suggesting that prices might begin to flatten. In fact, it is likely insurers are already accounting for the anticipated review of the Ogden rate and drivers will fail to see much in the way of price reductions over the next year.

From a longer-term perspective, car insurance prices seem to be on a continued upward trend. Prices are still +£37 (+5%) more expensive than two years ago (£715), and +£74 (+11%) pricier than half a decade ago (£678). And prices will need to drop by -£253 before drivers benefit from the rock-bottom premiums of 2008 (Q2), when car insurance cost just £499, on average.

Despite recent price drops, some drivers are facing more expensive car insurance costs than others – particularly male motorists. Men are paying £92 more than women, although the gap has closed slightly since the previous quarter when it was £95. Insurers are unable to assess a driver based on their sex, as outlined by the EU gender directive, but there are other risk factors which cause men to have higher premiums. For example, men tend to drive more expensive cars with larger engines and loaded with new technology, on average, so they make higher-value claims4. They also tend to have significantly more motoring convictions than women.

The majority of age brackets have benefitted from a decrease in their premiums, but no one more than 17 year olds who are celebrating a whopping -£403 price reduction year-on-year and are paying less than both 18 and 19 year old drivers. This is likely due to more telematics insurers specialising in 17 year old drivers entering the market. Even so, 17 year olds are still paying an eye-watering £1,889 a year for car insurance, while 18 and 19 year olds are paying £2,052 and £1,893 respectively.

As ever, male drivers aged between 17 and 20 are still paying the most of any demographic ̶ £2,294 on average, compared to the £1,660 paid by their female counterparts. While female drivers aged between 61 and 65 are paying the least and less than half the national average, with a bill of just £356.

Looking to the regions, all areas across the UK benefitted from a reduction to the cost of their car insurance year-on-year, but decreases across Scotland were minimal and -9% or less across the board. Meanwhile, Northern Ireland benefitted from the most significant percentage decrease on last year of -16% (-£165). However, pound-for-pound, drivers in Inner London have seen the sharpest annual price drop of -£179 (-13%). Yet they are the only motorists who can expect to pay over £1,000 for car insurance, on average.

According to Confused.com survey research, almost two out of three (61%) drivers say they are fed up with the rising cost of car insurance1. In fact, one in three (30%) would go as far to say that it's becoming unaffordable1. But there are other motoring costs which are also pinching drivers' pockets. According to Confused.com's fuel price index, which collates prices from 83% of the UK's fuel stations5, drivers are now paying 128.0p for petrol and 131.2p for diesel, on average. This means that the average driver of a medium-sized car is now paying £72.97 for a full tank of petrol and £74.80 to fill up with diesel. And with fuel duty expected to be unfrozen in the next autumn budget, plus climbing interest rates, it looks like it is going to be an expensive year for motorists.
Louise O'Shea, CEO at Confused.com comments: "It is great to see the Government has recognised the steep drop in the Ogden Rate has over-inflated car insurance prices, and is now taking corrective action. And the clampdown on fraudulent whiplash claims announced earlier is also proving to be a positive for motorists. Insurers are reacting to these changes which means premiums have started to drop once again, making it more affordable for drivers. This is brilliant news!
"My experience tells me two things I am certain of. Firstly, car insurance prices are dropping, and that is excellent news for motorists. But they will start to increase once again, although exactly when this will be is hard to predict.
"Secondly, while prices are decreasing, drivers can still save money. Even if their renewal price is cheaper than the amount they paid the previous year, it is highly likely that there will be another insurer out there who will offer a better rate. And we are so certain of this at Confused.com that we are offering to beat drivers' renewals, or give them the difference, plus £20.
"For both these reasons it is very important for drivers to shop around for car insurance as money can always be saved. We understand the market and the best day for drivers to get the best price available to them as an individual, and so we send out an email the day before the optimum day to remind them to renew and get the best rate. Please don't pay more than you have to - take a few minutes to check your renewal letter and get a new price from Confused.com. We could easily save you up to £289(6)."
Justice Secretary David Gauke says:
"Car insurance premiums have been too high for too long. We know fraudulent whiplash claims are pushing up prices which is why we launched a major crackdown to put this right.
"Our reforms, as well as anticipated changes to the Odgen rate, will ensure fairness for both motorists and claimants, and will see insurers pass down savings to their customers.
"Hard-pressed motorists will welcome this fall, for the second quarter running, leaving them with more cash in their pockets."
- ENDS -

Notes to Editors:
More than six million quotes are used in the construction of each quarter's insurance price index - this makes it the most comprehensive insurance index in the UK. Unless otherwise stated all prices referred to are for comprehensive cover.

The following web pages will be updated to reflect the new figures and can be linked to: http://www.confused.com/car-insurance/price-index
1. Statistics obtained from a national representative survey to 2,000 UK motorists. The survey ran between 05/04/2018 and 09/04/2018.
2. According to Confused.com data, day 21 of a driver's renewal notice period has the cheapest best premium on average - £650.89. The same day as the notice is issued is the most expensive day - £1,264.12.
3. https://www.confused.com/beat-your-renewal. Must be a like-for-like policy.
4. Car insurance for men is on average higher than for women, for example because certain male-dominated occupations are higher risk to insurers, which is reflected in the premium charged. Also, on average, men drive larger and more costly vehicles. For example, according to Confused.com's quote data, the average female driver's car has a 1500 cc engine, compared to 1800 cc for men. Women are most likely to quote for an engine between 1200-1600 cc, men are most likely to quote for a 1600-2000 cc vehicle. Men have twice as many motoring convictions as women. Men drive, on average, vehicles around 10% older and more expensive than women. When men make claims their value averages 15% more than women.
5. Confused.com's fuel price index collates prices from 7074 out of 8496 fuel stations across the UK. Prices are updated every week: https://www.confused.com/on-the-road/petrol-prices/fuel-price-index
6. Based on online independent research by Consumer Intelligence during (February '18). 50% of car insurance customers could save £289.

Media information
For more information, contact our media team - pressoffice@confused.com
If your enquiry is time-critical, please write 'URGENT' in your email subject line.
If you would like a ring-back, please remember to include your telephone number.
Confused.com media team
About Confused.com
Launched in 2002, Confused.com was the UK's first digital marketplace for car insurance and is one of the leading brands in the sector, generating over one million quotes per month. It has expanded its range of comparison products over the years to include home insurance, van insurance, motorcycle insurance, and car finance comparison, as well as a number of tools designed to save consumers money.
Confused.com is not a supplier, insurance company or broker. It provides an objective and unbiased service. By using cutting-edge technology, it has developed a series of intelligent web-based solutions that evaluate a number of risk factors to help customers with their decision-making, subsequently finding them great deals on a wide-range of insurance products, financial services, utilities and more. Confused.com's service is based on the most up-to-date information provided by UK suppliers and industry regulators.
Confused.com is the largest company in the Penguin Portals Group, which is the largest group of its kind with similar operations stationed across the world. Penguin Portals Group is owned by the Admiral Group plc. Admiral listed on the London Stock Exchange in September 2004. Confused.com is authorised and regulated by the Financial Conduct Authority.
Press team contacts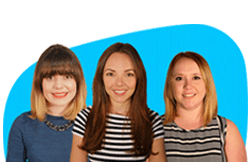 For more information, please contact our press team.
Email: pressoffice@confused.com
If your enquiry is time-critical, please write "URGENT" in your email subject line. If you would like a ring-back, please include your telephone number.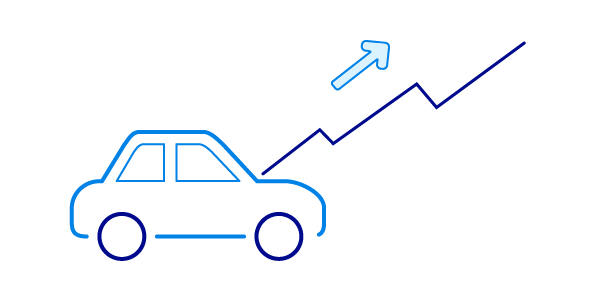 The most comprehensive analysis of car insurance premiums in the UK – compiled by motoring experts just for you! How much will you be paying?
SEE TRENDS