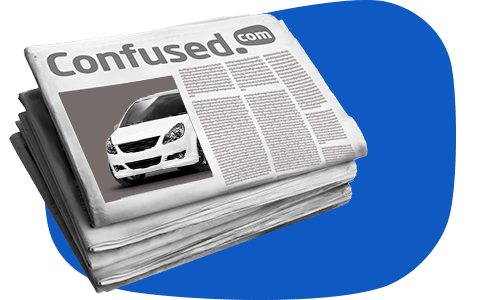 Thousands of UK drivers fall victim to winter weather
More than 2,000 road accidents were reported in icy or snowy conditions in 2016
• One in seven (15%) UK drivers – equivalent to six million motorists – have had an accident in icy or snowy conditions, while more than half (54%) have had a near-miss.
• One in six (17%) drivers don't take any measures to prepare their cars for the winter, as Confused.com launches guide for motorists who are de-icing their car wrong.
• Half (49%) of UK drivers actively try to avoid driving in icy and snowy weather.
• Nine in 10 (93%) motorists leave their house earlier when heading out in bad weather conditions, allowing 15 minutes on average.
With the depth of winter fast approaching, and Storm Caroline nearly upon us, temperatures are expected to plummet leaving UK drivers feeling the cold.

But it isn't just icy temperatures which are concerning motorists, as Department for Transport statistics reveal 2,271(1) road accidents were reported in snow or ice in 2016. And new research by Confused.com, the driver savings site, reveals harsh winter weather is something which has been troubling drivers beyond 2016. Worryingly, one in seven (15%) motorists – equivalent to almost 6 million drivers across the driving population – have been a victim of an accident in icy or snowy conditions in the past. And motorists are lucky this figure isn't even higher, as more than half (54%) have come close to an accident in icy or snowy weather.

However, despite so many drivers falling victim to snowy or icy roads, some drivers are still not fully preparing themselves for arctic conditions. In fact, one in six (17%) motorists do not take any measures to prepare their car for the winter. And not preparing for winter can, in some instances, land you with a hefty fine. For example, not clearing your windscreen correctly can land you with £60 and three points on your licence. So Confused.com has launched a guide to help drivers avoid forking out fines for windscreen misdemeanours.

With the number of accidents caused by ice and snow being so high, it is no wonder drivers are particularly wary when it comes to driving throughout the winter. In fact, almost half (49%) of drivers say they actively try to avoid driving in icy and snowy weather. And when asked what they hate most about the winter months, the majority of drivers (34%) said they dread poorer driving conditions; more so than colder temperatures, darker mornings and evenings, and having to de-ice the car in the morning. Although some drivers have come to grips with tackling these challenging conditions, with nine in 10 (93%) saying they will leave the house earlier when heading out in bad weather. On average, they will leave an extra 15 minutes, to give them time to defrost the car (78%).

In fact, some drivers have got defrosting their cars down to an art. But while many have got the right tools to get them through the icy mornings, one in 15 (7%) are still using the old-fashioned method of a bank or loyalty card to clear their windows.
Number of drivers who de-ice their car using the following methods
| | |
| --- | --- |
| Method | % of drivers |
| Ice scraper | 68% |
| De-icing spray | 54% |
| Turning the heating on and waiting | 45% |
| Warm water | 14% |
| Bank or loyalty card | 7% |
Amanda Stretton, motoring editor at Confused.com, says: "The number of accidents that happen on UK roads during the winter season should be a warning to motorists who are not preparing their vehicles for icy and snowy weather. And with Storm Caroline heading our way drivers need to be prepared for heavy winds and freezing temperatures.
"Worryingly, some people are still using ineffective or makeshift methods to clear the ice on their car. And if your windscreen is not cleared correctly, it can land you with up to £60 in fines or points on your licence. Using our guide, drivers can educate themselves and avoid fines at a time where motoring costs are increasingly on the up."

- Ends -
Unless otherwise stated, all figures taken from omnibus research carried out by One Poll on behalf of Confused.com. This was an online poll of 2,000 UK adults who drive (nationally representative sample). The research was conducted between 21st November and 23rd November 2017.
1. https://www.gov.uk/government/collections/road-accidents-and-safety-statistics
Press team contacts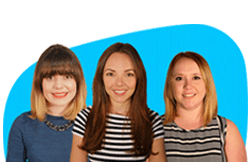 For more information, please contact our press team.
Email: pressoffice@confused.com
If your enquiry is time-critical, please write "URGENT" in your email subject line. If you would like a ring-back, please include your telephone number.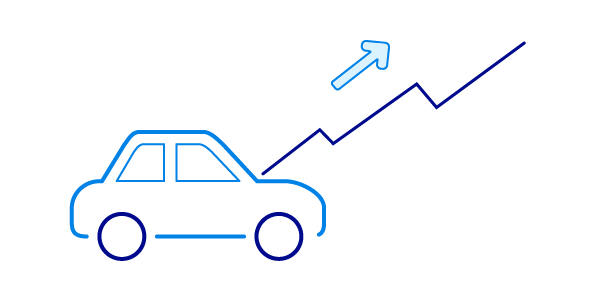 The most comprehensive analysis of car insurance premiums in the UK – compiled by motoring experts just for you! How much will you be paying?
SEE TRENDS