School holidays bring joy to commuters
More than two fifths (42%) of commuters are taking some time off over the school holidays – freeing UK roads of 10.9 million cars
• Week commencing 7th August will be the quietest commute, as 4.2 millionii fewer people plan on driving to work this week.
• Over the school holidays, commuters can shave an average of 25 minutes a weekiii off their drive time – that's 150 minutesiv extra time enjoying the summer holidays.
• Three quarters (76%) of commuters find their drive to work is quicker during the school summer holidays.
• Nearly two thirds (65%) of commuters look forward to the school holidays because their drive to work is a lot easier.
School's out for summer, and no doubt commuters are enjoying a break from the usual rush-hour traffic – as parents, teachers and other workers have ditched their morning drive to work.
Recent research by Confused.com reveals more than two in five (42%) motorists who use their car to get to work are staying home at some point during the school summer holidays. This will relieve the roads of 10.9 millioni cars throughout the course of the six-week break. It is without doubt this is bringing much joy to regular commuters who face a 27-minute average commute each day. The research by the car savings experts found drivers will save 25 minutes on average per week, which will leave them with 150 minutes'iv spare time to enjoy the British summer over the holiday period.
Those who are still setting off on their daily drive to work might look forward to next week (commencing 7th August) in particular. This is expected to be the quietest period of the six-week break, with nearly two fifths (39%) of commuters – equivalent to 4.2 millionii cars – leaving work behind to enjoy some time off during this week.
It could be said that commuters are much better off while the schools are on break, with the lower volume of traffic during the busy morning and evening rush hours. Many may also find themselves getting home that little bit earlier than usual, as the average journey time is reduced by 5 minutes, compared to when schools are openiii.
And it seems school-term traffic can be too much for some commuters, with more than one in seven (15%) saying they take public transport when it's not the school holidays as traffic is too bad. Some commuters also find their drive to work gets them off to a bad start, with nearly one third (30%) of those driving into work saying they often arrive feeling stressed out from their commute. With this in mind, it is unsurprising that nearly two thirds (65%) of commuters look forward to the school holidays because their commute is a lot easier.
It seems many people are making the most of their time off, with one in two (50%) saying they are going on holiday either in or outside the UK. However, more than two thirds (68%) are still expecting to be running their kids around. Although, with the dread of rush-hour traffic, those staying home should consider travelling later in the day to give commuters a break from busy roads, and keep their own travel time to a minimum.
Amanda Stretton, motoring editor at Confused.com, said: "Everyone looks forward to the summer holidays, whether it's because they are going away, having time off work, or in commuters' case, there will be less traffic on the roads.
"With more than two fifths (42%) of regular commuters taking time away from work, roads will be much quieter during peak travelling times, which will give other drivers a break from the usual bad traffic.
"Undoubtedly, those who are off work will still want to get out and about in their car, and so they should. But we recommend they consider planning their journey for a quieter time of day, so they don't get caught up in the rush-hour traffic themselves."
Notes to editors
Unless otherwise stated, all figures taken from omnibus research carried out by One Poll research on behalf of Confused.com. This was an online poll of 2,000 UK adults who drive (nationally representative sample). The research was conducted between 14th July 2017 and 18th July 2017.
I. Department for Transport figures show there are 45.5 million driving licence holders in Britain (Sept 2014) – according to our research 57% of which commute to work in their car (25,935,000). 42% of these say they will not being commuting at some point during the school holidays term. 42% of 25,935,000= 10,892,700, rounded up to 10.9 million.
II. 39% of the 10,892,700 commuters who won't be travelling to work during week commencing 7th August. 39% of 10,892,700 = 4,248,153, rounded down to 4.2 million
III. The average commute during term times takes 27 minutes. The average commute during the summer holidays takes 22 minutes. 27-22 = 5 minutes difference. Multiplying this by 5 (average working week) = 25 minutes per week.
IV. 25 minutes saved per week x 6 weeks = 150 minutes over the summer holidays
Media information
For more information, contact our media team - pressoffice@confused.com
If your enquiry is time-critical, please write 'URGENT' in your email subject line.
If you would like a ring-back, please remember to include your telephone number.
Confused.com media team
About Confused.com
Launched in 2002, Confused.com was the UK's first digital marketplace for car insurance and is one of the leading brands in the sector, generating over one million quotes per month. It has expanded its range of comparison products over the years to include home insurance, van insurance, motorcycle insurance, and car finance comparison, as well as a number of tools designed to save consumers money.
Confused.com is not a supplier, insurance company or broker. It provides an objective and unbiased service. By using cutting-edge technology, it has developed a series of intelligent web-based solutions that evaluate a number of risk factors to help customers with their decision-making, subsequently finding them great deals on a wide-range of insurance products, financial services, utilities and more. Confused.com's service is based on the most up-to-date information provided by UK suppliers and industry regulators.
Press team contacts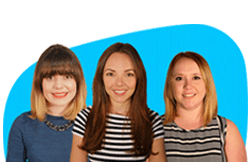 For more information, please contact our press team.
Email: pressoffice@confused.com
If your enquiry is time-critical, please write "URGENT" in your email subject line. If you would like a ring-back, please include your telephone number.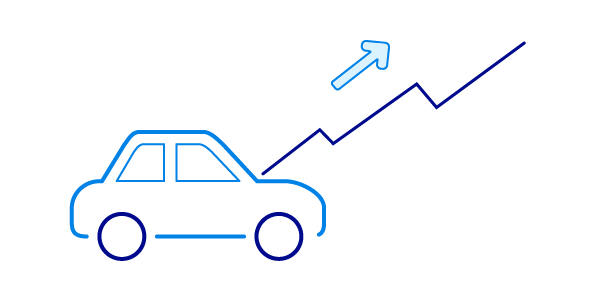 The most comprehensive analysis of car insurance premiums in the UK – compiled by motoring experts just for you! How much will you be paying?
SEE TRENDS