Motorways blighted by bullying tailgaters despite fine threat
Four in five (82%) drivers endure dangerous tailgaters on the road
• Just 260 drivers prosecuted in four years(1) since 'careless driving' became a fixed penalty offence in 2013, despite one in five (19%) victims having a near miss or accident on account of tailgating.
• Men (24%) and younger drivers (35%) most likely to tailgate.
• Half of tailgaters (49%) admit to trying to get cars to speed up while one in seven (14%) wanted to 'teach the car in front a lesson'.
• Four in five (79%) unaware tailgating is an offence punishable by three points and a £100 fine.
• Confused.com partners with Thames Valley Police to reveal real-life footage of tailgaters being fined as part of crackdown.

UK drivers are being put at risk on a daily basis due to dangerous driving and bullying tactics, according to new research, with four in five (82%) having endured tailgating on our roads.

To tackle the offence, among other careless driving violations, the government introduced spot fine powers to police in June 2013(2). But new Freedom of Information data, obtained by Confused.com, reveals just 260 drivers have been prosecuted since the law was introduced four years ago(1). In fact, out of the nine police forces who responded, tailgating accounts for just 3% of the 9,387 careless driving offences recorded since 2013(3).

However, the proliferation of the offence goes on, with almost three quarters (73%) of drivers saying they are tailgated at least every month. And almost nine in 10 (85%) witness other motorists being preyed on just as often. For many it's had serious consequences, as one in five (18%) have had an accident or a near miss on account of being tailgated by another driver.

But some tailgaters seem to show little regard for road safety with many freely admitting they use it as a bullying tactic. Almost half (49%) have tried to get the car in front to speed up because they were driving too slowly. While two in five (40%) have driven up to the rear of another vehicle to get them to pull over into another lane. And almost a quarter (23%) try to excuse their behaviour, saying they were in a rush. But perhaps most shockingly, one in seven (14%) tailgaters admit to trying to 'teach the car in front a lesson'.

For victims of the offence, having a car travelling close behind at high speeds is not a fun experience with two in five (43%) having felt in danger. Many give in to the bullies with two in five (46%) drivers deciding to swap lanes as quickly as they can to escape a persistent tailgater. While a third (31%) have been forced to break the law themselves by being forced to drive over the speed limit by the car behind.

However, some motorists have refused to take tailgating lying down and are fighting back, but with perilous methods. Half (50%) of drivers have responded with defiance and simply stuck to the speed limit. While some of the more rebellious drivers have tried to play tailgaters at their own game with one in three (30%) slowing down on purpose to teach them a lesson.

And there are those victims who have become so frustrated that they have employed dangerous driving tactics of their own. Several drivers admitted to spraying their rear window wash onto the windscreen of motorists tailgating behind them while some have even thrown newspapers out of the window and onto the car behind. Perhaps most dangerous are drivers who make use of the handbrake to slow their speed without showing brake lights to try and frighten trailing tailgaters. Yet, even though it seems some drivers are prepared to take the law into their own hands, just 2% have actually reported offenders to the police.

While it's clear our roads are teeming with motorists performing treacherous manoeuvres, it seems there is a disparity between the number of drivers recognising themselves as victims and the number of confessing perpetrators. Despite the volume and frequency of drivers being tailgated, just one in five (22%) admit to having committed the offence. This suggests some motorists do not even realise they are doing anything wrong, and a third (34%) of drivers agree.

Surprisingly, some demographics are more inclined to tailgate than others with almost a quarter of men (24%) admitting to tailgating compared to one in five female drivers (20%). And the younger the driver the more likely they are to admit to tailgating.
Younger motorists are over three times more likely to tailgate than older drivers, with 35% of 18-24 year olds admitting to the offence compared to just 11% of those aged over 55.

Tellingly, a staggering eight in 10 (79%) drivers do not know the correct distance to leave between their car and the vehicle in front when driving motorway speeds of 70mph. And one in three (33%) drivers don't even realise there are any official penalties for tailgating with only one in five (21%) recognising they could be hit with three points on their licence and a £100 fine. So perhaps then it's unsurprising a third (30%) of drivers have not been taught how to drive on the motorway, with two in five (41%) believing motorway driving should be introduced to driving tests.

In response to the research, Confused.com teamed up with Thames Valley Police on a motorway mission to educate drivers on the hazards of tailgating and how to handle tailgaters without jeopardising road safety (see video here). Policeman Tony Cope stresses the importance of maintaining a safe distance with the 'two-second rule'; counting down a two-second distance between your car and the car in front. He also urges drivers to safely move into another lane at the earliest possible time when confronted by tailgating drivers and to report any offenders to the police.

Amanda Stretton, motoring editor at Confused.com, says: "It's shocking to see just how many motorists are dangerously tailgating at high speeds. Clearly, many are unaware this type of driving malpractice is illegal and that it can, in some circumstances, lead to devastating accidents. We urge new drivers to have a few lessons on the motorway before embarking on journeys alone so they can fully understand the importance of stopping distances.
"What is particularly interesting about the new research is the fact that so many drivers have said they have been the victim of tailgating, although far fewer see themselves as the perpetrator. There seems to be a double standard: a lot of drivers are happy to get somebody else to speed up or move over in this manner but don't like when it is done to them. It is important to take your time and follow the speed limits and appropriate stopping distance, especially on the motorway and in bad weather conditions. Not only could you find yourself hit with an £100 fine and three points on your licence through tailgating, but you could put your own life and others' at risk."
-Ends-
Notes to editors
Unless otherwise stated, all figures taken from omnibus research carried out by One Poll on behalf of Confused.com. This was an online poll of 2,000 UK adults who drive (nationally representative sample). The research was conducted between 13th February 2017 and 15th February 2017.

1. Confused.com issued a Freedom of Information request to 45 police forces in England, Scotland and Wales, which asked two questions relating to tailgating offences in the UK (see a) and b)). Of the 45 police forces that were contacted from England, Scotland and Northern Ireland, nine were able to come back with data relating to 'careless driving' and 'tailgating.'

a) How many people have you charged (e.g. issued a fined/fixed penalty notice) with 'tailgating' since the law was introduced in 2013 (please provide a year-on-year breakdown)?

b) Please also indicate how many fines/fixed penalties your force area issued which may be related to 'tailgating' including 1) undertaking 2) middle lane hogging and 3) driving too slow.

2. https://www.gov.uk/government/news/new-penalties-to-tackle-tailgating-and-middle-lane-hogging

3. This figure is made up from the nine responses we received that included "driving without due care and attention" and "driving without reasonable consideration" which falls under the 'careless driving' penalty.
Media information
For more information, contact our media team - pressoffice@confused.com
If your enquiry is time-critical, please write 'URGENT' in your email subject line.
If you would like a ring-back, please remember to include your telephone number.
Confused.com media team
About Confused.com
Launched in 2002, Confused.com was the UK's first digital marketplace for car insurance and is one of the leading brands in the sector, generating over one million quotes per month. It has expanded its range of comparison products over the years to include home insurance, van insurance, motorcycle insurance, and car finance comparison, as well as a number of tools designed to save consumers money.
Confused.com is not a supplier, insurance company or broker. It provides an objective and unbiased service. By using cutting-edge technology, it has developed a series of intelligent web-based solutions that evaluate a number of risk factors to help customers with their decision-making, subsequently finding them great deals on a wide-range of insurance products, financial services, utilities and more. Confused.com's service is based on the most up-to-date information provided by UK suppliers and industry regulators.
Press team contacts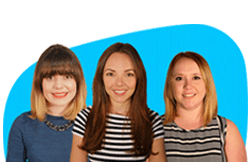 For more information, please contact our press team.
Email: pressoffice@confused.com
If your enquiry is time-critical, please write "URGENT" in your email subject line. If you would like a ring-back, please include your telephone number.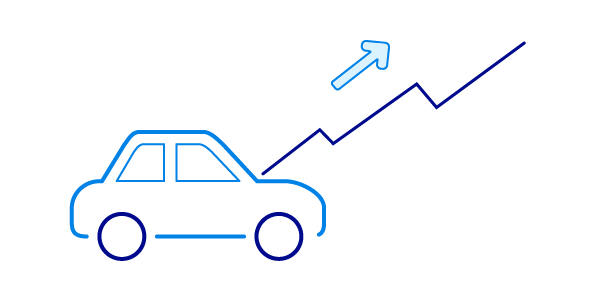 The most comprehensive analysis of car insurance premiums in the UK – compiled by motoring experts just for you! How much will you be paying?
SEE TRENDS