Car insurance prices now £100 more expensive than a year ago
Drivers urged to check their renewal price as premiums rise by £101 (+14%) in one year with the average premium now £838
• Short term win for drivers as car insurance prices steady by -1% (-£9) this quarter with insurers readjusting following the Ogden rate cut1 and anticipating rate increase.
• But prices have already started to accelerate in September by +1% and are on course to hit highest ever prices in 2018.
• Gap between what men and women are paying is £116 – just £5 short of pre-EU gender directive2.
• Drivers could save up to £289 by shopping around online using Confused.com3.
Car insurance prices are £100 more expensive than a year ago, after accelerating by 14% over the past 12 months.
UK drivers are now paying £838 on average for their car insurance, according to Confused.com's Q3 2017 car insurance price index, powered by Willis Towers Watson – the most comprehensive car insurance price index in the UK based on more than six million quotes a quarter.

And taking into account the comparatively cheap £737 drivers were paying for car insurance a year ago (Q3 2016), it's more important than ever for motorists to make a note of last year's premium before they renew.

Car insurance is still on course to be at its most expensive ever by 2018, following a 65% ramp up in pricing over the past decade, equivalent to £329. But drivers have had a brief respite from rising motoring costs as car insurance prices steadied this quarter. This is following a minor -1% (-£9) dip in prices, according to the leading driver savings site, which could be attributed to insurers readjusting after the Ogden rate cut1. However, as insurers anticipate a change to the way the rate is calculated following a recent government announcement (September 2017), this could reverse the rate cut and subsequently increase the Ogden rate up to 1%.

While this is the first time car insurance has shown a quarterly decrease in over three years (Q2 2014), the slowdown has been short lived. Drivers who are fed up of soaring motoring costs will likely groan when they hear car insurance prices have already started to shift up a gear again in September by +1%.
Confused.com car insurance price index

Compared to last year, many will notice that their premiums have ramped up significantly, but some drivers have been hit in the pocket more than others. While female drivers have seen their car insurance bump up by £91 (13%) to £774 since last year, men have borne the brunt of the price hike, following a £109 (14%) increase to £890 for their average premium.

And even though the rules prohibit insurers from assessing a driver's risk based on their gender, there is still a disparity between what men and women pay for their car insurance. Men are now paying £116 more for their car insurance than women, just £5 short of the pre-EU gender directive2 gap in (Q4 2011, £121). While insurers are unable to assess a driver based on their sex, there are other risk factors at play which men tend to fall foul, and this is reflected in the price of their premiums. For example, men tend to drive more expensive cars with larger engines, on average, so they make higher-value claims. They also have significantly more motoring convictions than women.

There's a marked difference between different age groups too, with some drivers being stung more than others. Many older motorists, specifically those aged between 57 and 61 years old and between 66 and 69 years old are paying more for car insurance than they have ever paid. And 61 year olds saw the biggest annual and quarterly increase of any age bracket, ramping up by a whopping 23% (£100) year-on-year and 6% (£33) over the last three months. Monetarily, 21 year olds have seen the biggest price difference over the last 12 months, and are now paying £279 (19%) more than they were a year ago. Whereas 17 year olds have swapped places with 18 year olds and are now paying the most for car insurance of any other age, with their average premiums coming to a pricey £2,272 and £2,266 respectively.

Looking to the regions, Scotland seems to have suffered the most. Drivers living in the Borders of Scotland have faced the biggest increase in pricing of any other area this quarter, with premiums shooting up by 12% (£76) in just three months to £684. This region has also seen the biggest annual percentage rise of 32% (£164) – more than double the national average. Considering this region at a more granular level, it's likely that price rises in the Borders of Scotland are significantly skewed by the cost increases faced by motorists in Galashiels. They have seen their premiums accelerate by a staggering £129 (21%) to £752 in the last quarter, more than any other area of the UK, meaning those drivers buying their car insurance three months ago would have been significantly better off. They have also seen the biggest annual price rise of 46% in 12 months, equivalent to their premiums being £238 more expensive than they were a year ago. Other regions of Scotland are also paying significantly more than they were last year, with Central Scotland accounting for the second largest annual price rise of 20% (£118). In stark comparison, drivers living in the Hebrides have seen a dramatic drop in the price of their premiums over the last three months, dropping from £936 to £688 – a decrease of -27% (-£248).

Meanwhile, drivers living in the East of England and the Borders of Scotland have already whizzed past the pricing peak and are now paying the most expensive premiums they have ever paid. Elsewhere, motorists from Inner London, Outer London, Manchester and Merseyside, Northern Ireland and the West Midlands are still paying over the £1,000 barrier.

Taking a longer term view, it seems motorists in the West Midlands have suffered the biggest rise in percentage terms. Drivers in this region have seen their prices soar by 87% in 10 years to £1,033 and are paying almost double what they were a decade ago (£552).

But it's not only rising car insurance prices motorists are having to contend with. Coupled with other price hikes such as the new rules around road tax for new cars4, drivers are also paying significantly more for fuel than they were a year ago. According to Confused.com's fuel price index, which collates prices from 83% of the UK's fuel stations5, drivers are now paying 119.1p for petrol and 120.5p for diesel, on average. This means that the average driver of a medium-sized car is now paying £67.89 for a full tank of petrol and £68.69 to fill up with diesel. And with recent reports suggesting that the government should raise fuel duty to increase public spending, fuel prices could be guzzling even more pounds from the pockets of drivers in the coming months.
Amanda Stretton, motoring editor at Confused.com, says: "With car insurance costs rising by 65% over the last decade and 14% in the last year it's no wonder drivers are dreading their next renewal date.

"The dramatic Ogden rate cut from 2.5% to -0.75% in February 2017 sparked a surge of car insurance price hikes across the UK, in an already inflating market, as insurers braced themselves to pay out more for personal injury claims1. A recent (September 2017) government announcement regarding the way rates are set could increase the rate up to 1%. This means insurers have been able to calm their pricing slightly this quarter. Even so, we expect this will be short lived given that prices have already started to rise again in September.

"Worryingly, there is every possibility that car insurance prices will be the most expensive on record during the first half of next year. Luckily, insurers are required to show drivers what they paid for their car insurance last year at point of renewal. Drivers wanting to make savings should take note of their renewal price and take a few minutes to get a comparable quote online at Confused.com, where they could save up to £289."
- Ends -
Media information
For more information, contact our media team - pressoffice@confused.com
If your enquiry is time-critical, please write 'URGENT' in your email subject line.
If you would like a ring-back, please remember to include your telephone number.
Confused.com media team
About Confused.com
Launched in 2002, Confused.com was the UK's first digital marketplace for car insurance and is one of the leading brands in the sector, generating over one million quotes per month. It has expanded its range of comparison products over the years to include home insurance, van insurance, motorcycle insurance, and car finance comparison, as well as a number of tools designed to save consumers money.
Confused.com is not a supplier, insurance company or broker. It provides an objective and unbiased service. By using cutting-edge technology, it has developed a series of intelligent web-based solutions that evaluate a number of risk factors to help customers with their decision-making, subsequently finding them great deals on a wide-range of insurance products, financial services, utilities and more. Confused.com's service is based on the most up-to-date information provided by UK suppliers and industry regulators.
Press team contacts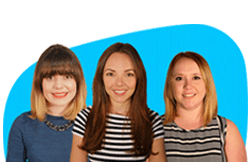 For more information, please contact our press team.
Email: pressoffice@confused.com
If your enquiry is time-critical, please write "URGENT" in your email subject line. If you would like a ring-back, please include your telephone number.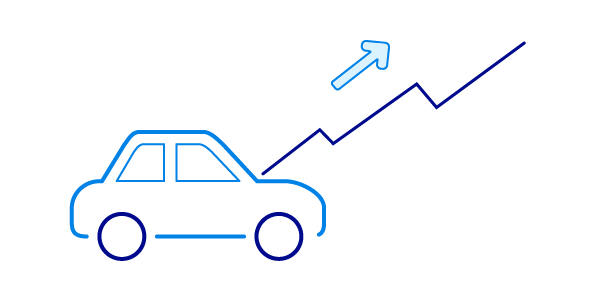 The most comprehensive analysis of car insurance premiums in the UK – compiled by motoring experts just for you! How much will you be paying?
SEE TRENDS