£1,860 – the cost of walking into a car dealership
Mystery shopping at dealerships finds average second hand car finance rate three times higher than online options (9.4% vs 3.2%)
• Four in five dealers (80%) don't explain that a representative APR rate could end up costing consumers more
• Freebies and pushy sales tactics used to persuade customers to take out finance at the dealership rather than shop around
A unique experiment has revealed that walking into a car dealership without securing your finance first could cost you £1,860(1).

Confused.com carried out a nationwide mystery shopping exercise across 100 second-hand car dealerships. Customers were asked to find the best rate of finance on a £10,000 vehicle(2), with the average representative rate offered being almost three times as much as the cheapest exact rates found by shopping online (9.4% vs 3.2%)(1). This could cost individuals up to £1,860 more over three years of repayments and with 2.3m cars bought on finance in the past year, the additional cost to the consumer could be an astronomical £1.4bn annually(3).

Furthermore, while representative APR rates legally only have to be offered to 51% of consumers, a whopping four out of five (80%) dealers didn't explain that the actual rate offered could end up being higher than advertised. They're not obliged to do so and given that most people (74%)4 don't understand how representative APR works, some drivers will blindly walk into a more expensive deal.
To entice customers to take finance, one in seven (14%) dealers offered freebies such as a service, a full tank of fuel or car mats during the mystery shopping experiment – none of which come close to making up for the price difference.

Supplementary nationwide research found that the details of finance options remain poorly understood, with half (47%)(4) of buyers mistakenly thinking you own the car at the end of a Personal Contract Purchase (PCP) loan. With PCP recommended almost as frequently as Hire Purchase (HP) (32% vs 39%)(5) during the investigation, a significant number of customers could be stung by balloon payments further down the line. Even dealers aren't immune to confusion – one in eight (12%) openly said they were not very knowledgeable about the differences between the finance options available.
Around one in five (22%) dealers were found to be pushy, with men slightly more likely (24% vs 20%) to report being pressed to commit to a deal during the experiment. Further gender differences included it being mostly men who found dealers patronising (9%) and women tending to find them unclear (13%).
To combat issues around car finance, Confused.com has launched the only car finance comparison service in the UK to show customers their exact monthly payments and compare both personal loans and live purchase deals, which could help millions of motorists to get a better deal this year.

The service compares a range of finance providers and, unlike best buy tables, displays 'exact' APRs and monthly payments based on personalised quotations rather than generic 'representative' rates. It also explains in plain English the different options available for car buying.

Amanda Stretton, motoring editor at Confused.com, participated in the mystery shopping exercise. She said:

'Currently, some drivers are going into dealerships without fully understanding the options and they're often being pushed to take out finance there and then. Over the course of this mystery shopping experiment, we've seen first hand that taking on the wrong deal can cost you thousands, and drivers aren't always being given a proper explanation of which finance option they're signing up to.

"This is why we've launched our car finance comparison service, to make sure drivers are able to easily weigh up the options side-by-side and with sight of the exact rate they will pay. This way drivers can be sure they have landed the best deal possible and put the money they could save on interest payments to better use."
-Ends-

Notes to editors
Confused.com commissioned research agency PCP to conduct a mystery shopping exercise at 100 second hand car dealerships across a range of UK locations. The participant group consisted equally of men and women. The experiment was conducted between 13 and 27 March 2017. Unless otherwise stated, all figures are derived from this research.

Footnotes
1. Across the 100 used car dealerships included in the mystery shopping experiment, the average representative APR rate offered to customers was 9.4%. By shopping around using the Confused.com car finance comparison service, the best comparable representative rate available was 3.2%. On a car valued at £10,000, this difference in APR equated to £620 each year (£940 vs £320) or £1,860 over three years of repayments
2. RBS Dream Wheels research into car buying trends, published Jan 2017
3. According to figures from the Financing & Leasing Association, there were 2,298,850 cars bought on finance from dealerships in the 12 months to December 2016. Based on the average annual saving of £620, this equates to £1,425,287,000 of unnecessary interest across these purchases each year
4. These figures are from a separate Opinium Research LLP poll commissioned by Confused.com, which questioned a 2,004 person representative sample of Britons, 70% of whom were regular drivers. The research was conducted between 8 and 10 February 2017.
5. A further 4% recommended cash as the best form of purchasing a car, 1% recommended Personal Contract Hire, while 24% of dealers didn't recommend an option.
Media information
For more information, contact our media team - pressoffice@confused.com
If your enquiry is time-critical, please write 'URGENT' in your email subject line.
If you would like a ring-back, please remember to include your telephone number.
Confused.com media team
About Confused.com
Launched in 2002, Confused.com was the UK's first price comparison site for car insurance and is one of the UK's biggest and most popular price comparison services, generating over one million quotes per month. It has expanded its range of comparison products over the last couple of years to include small van insurance, motorcycle insurance, car buying and selling, and car finance, as well as a number of tools designed to save drivers money on motoring.
Confused.com is not a supplier, insurance company or broker. It provides an objective and unbiased comparison service. By using cutting-edge technology, it has developed a series of intelligent web-based solutions that evaluate a number of risk factors to help customers with their decision-making, subsequently finding them great deals on a wide-range of insurance products, financial services, utilities and more. Confused.com's service is based on the most up-to-date information provided by UK suppliers and industry regulators.
Confused.com is owned by the Admiral Group plc. Admiral listed on the London Stock Exchange in September 2004. Confused.com is regulated by the Financial Conduct Authority.
Press team contacts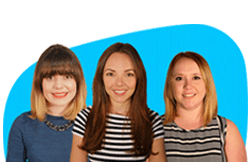 For more information, please contact our press team.
Email: pressoffice@confused.com
If your enquiry is time-critical, please write "URGENT" in your email subject line. If you would like a ring-back, please include your telephone number.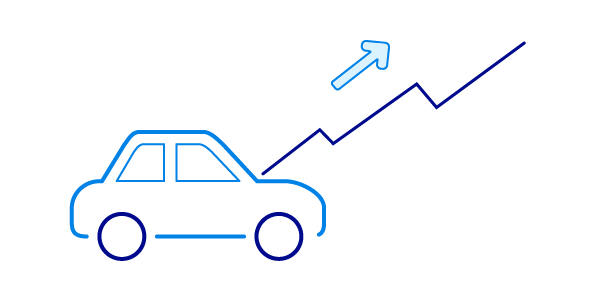 The most comprehensive analysis of car insurance premiums in the UK – compiled by motoring experts just for you! How much will you be paying?
SEE TRENDS