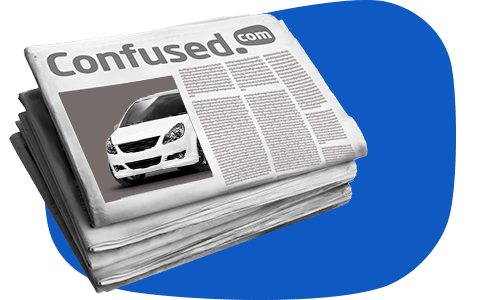 Driving under the influenza
- Nearly one in in seven (13%) motorists who have taken cold or flu medication has suffered side effects behind the wheel -
Over two thirds of Brits (67%) are unaware that some cold & flu medication can contain alcohol

Nearly two thirds of motorists (64%) admit they've driven after taking cold and flu medication, despite the potential risks of drowsiness and reduced concentration level

Over the last 3 years (2011-2013) UK police forces* convicted 2,676 motorists who were driving under the influence of legal and illegal drugs – including codeine, paracetamol and sleeping pills

More than one in six (17%) people call for harsher penalties for those caught driving whilst under the influence of cold and flu medication
The common cold could be a car accident waiting to happen, as new research released today from Confused.com reveals that nearly one in in seven (13%) motorists who have taken cold or flu medication has suffered side effects behind the wheel as a result.
The findings from the leading price comparison site in partnership with the Royal Pharmaceutical Society reveal that nearly two thirds of motorists (64%) admit they've driven after taking cold and flu medication, despite the potential risks of drowsiness and reduced concentration levels.
According to the research, the most common side effects of driving under the influence of cold and flu medication include feeling lethargic (6%) and feeling drowsy (5%). Slower reaction times, low concentration levels and blurry eyesight were also listed as afflictions.
Yet when it comes to the recommended guidelines for taking cold and flu medication, many Brits are showing a flagrant disregard to the advice being given and warning information provided with the medication. The research highlights that a third of British adults (33%) admit to not reading the advice leaflet when taking medication to see if they could suffer from possible side effects, such as drowsiness and/or tiredness, which could make it unsafe for them to drive. And worryingly, nearly one in six (16%) Brits admit to exceeding the recommended dose too, which can also impair driving ability.
Whilst public awareness is higher around illegal drug driving, the effects of over the counter or prescription drugs on people's driving ability are not as well known. And with so many people running to the chemist for relief from the winter lurgies, Brits need to be aware of what other drugs these cold and flu medications may contain. In fact, more than two out of three (67%) Brits are unaware that cold & flu medication can contain alcohol.
Research shows that medicines that come in liquid forms are the most likely type of medication to contain alcohol, with the volume ranging from as low as 1% to as high as 18%** in night-time cold remedies - the equivalent of drinking a light liqueur before getting behind the wheel.
Many British adults feel strongly about drug driving, with more than one in six (17%) people calling for harsher penalties for those caught driving whilst under the influence of cold and flu medication. In fact, these motorists believe that cold & flu medicated drivers should be treated the same way by the police as those drivers caught under the influence of illegal drugs. In the last three years (2011-2013) UK police forces* convicted 2,676 motorists who were driving under the influence of legal and illegal drugs– including codeine, diazepam and sleeping pills.
Gemma Stanbury, Head of Car Insurance at Confused.com says:
"Many people across the UK at this time of year are regularly taking prescription and over the counter drugs such as cold and flu capsules and cough mixtures. However many Brits are unaware that these drugs could have an effect on people's driving ability and by taking these cough and cold remedies it could be making them less competent behind the wheel.
"Whilst most people understand the dangers of drinking and driving, relatively few understand that driving, mixed with some over-the-counter cold remedies could pose just as great a hazard.
"The research highlights that many motorists are failing to heed the warnings on certain medication and can find themselves becoming drowsy and dangerously tired at the wheel. Accidents caused by driving under the influence of cold and flu medication can easily be avoided by simply reading the safety information. Or if unsure motorists should ask the pharmacist or err on the side of caution and don't drive, as road safety and the safety of others should be a top priority for any driver."
- Ends -
Notes to Editors:

All figures, unless otherwise stated, are from YouGov Plc. Total sample size was 2018 adults. Fieldwork was undertaken between 12th - 13th February 2014. The survey was carried out online. The figures have been weighted and are representative of all GB adults (aged 18+).
* Confused.com asked 46 Police Constabularies across the UK via FOI request for data on drug driving convictions. 30 Constabularies provided data on convictions between 2011 and 2013 and information was provided relating to substances found in bloodstream of convicted drivers.

**Night Nurse contains 18% vol ethanol (alcohol) http://www.medicines.org.uk/emc/medicine/19915/SPC/Night+Nurse/
Corvonia night time formula contains 7.3% vol ethanol (alcohol), which is equivalent to 22ml of beer and 9ml of wine per dose.
http://www.medicines.org.uk/emc/medicine/25158/SPC/Covonia+Night+Time+Formula/
Corvonia chest and cough mixture contains 7.7% vol ethanol (alcohol), i.e. up to 600mg per 10ml dose, equivalent to 15ml of beer or 6ml of wine per 10ml dose.
http://www.medicines.org.uk/emc/medicine/25157/SPC/Covonia+Chesty+Cough+Mixture+Mentholated/
Benylin Chesty Coughs Original contains 5% vol ethanol (alcohol) http://www.medicines.org.uk/emc/medicine/7064/SPC/Benylin+Chesty+Coughs+(Original)
Press team contacts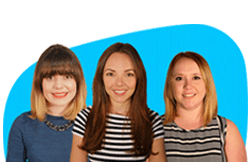 For more information, please contact our press team.
Email: pressoffice@confused.com
If your enquiry is time-critical, please write "URGENT" in your email subject line. If you would like a ring-back, please include your telephone number.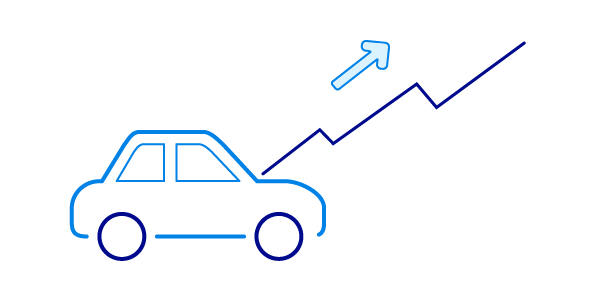 The most comprehensive analysis of car insurance premiums in the UK – compiled by motoring experts just for you! How much will you be paying?
SEE TRENDS