Who is Amanda Stretton?
She was the first British female driver to win a long distance international race in the 1000km SPA race and the only female British driver to have competed in the 24hours Le Mans race in an LMP1 car (top class Le Mans car).
A regular voice on national TV and radio - including appearances on BBC Breakfast, ITV Good Morning Britain, Radio 4 and Sky News - Amanda is promoting road safety stories, carrying out independent or investigative research, lobbying for change and providing great tips for you on motor savings.
Take a look at some of Amanda's appearance's below:
BBC news - Mobile phone fines
Sky News - Hands free phones
Sky news - Middle lane hoggers
Middle lane hoggers
Press team contacts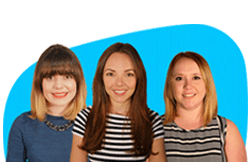 For more information, please contact our press team.
Email: pressoffice@confused.com
If your enquiry is time-critical, please write "URGENT" in your email subject line. If you would like a ring-back, please include your telephone number.