New cars face scrutiny over keyless security vulnerabilities
Using new technology in vehicles is designed to be convenient for drivers, but could it be more of a hindrance?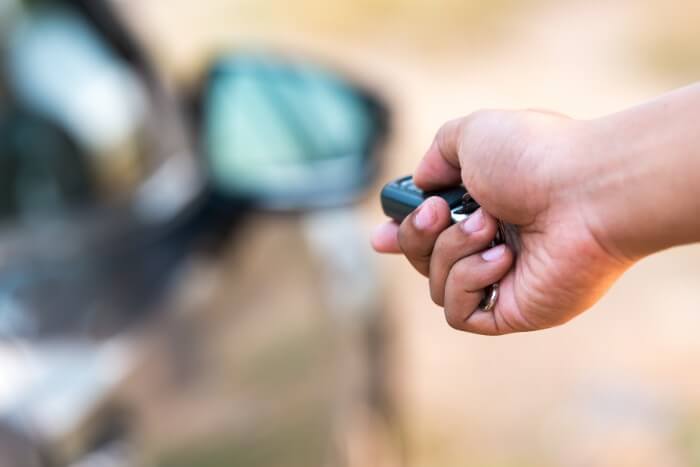 There's no doubt that the use of technology in new cars has improved driver experience.
Unfortunately, there are weaknesses in this technology that criminals are being quick to exploit. This is according to new research by leading vehicle safety experts, Thatcham, who have developed a new system to rate new vehicles on their electronic security.
So how are criminals outsmarting the technological advances in new vehicles?
What are the weaknesses in vehicle technology?
Thatcham conducts security tests which measure how vehicles respond to different types of illegal entry. For example, brute-force attacks on locks or identifying digital vulnerabilities.
Part of its research has focused on the keyless entry/start function, which is easily hacked into by criminals through what's known as a 'relay attack'.
This involves criminals usually working in pairs using two devices. They'll usually target vehicles that are parked near to the victim's home, for example on their driveway or on the road nearby.
One of the devices is held against the car which captures the signal the car sends to the key.
The second device is held at the front of the victim's home, which relays the signal from the car to the key inside. The car thinks the key is present and can be unlocked then started.
In March 2019, Thatcham began testing how new vehicles stood up to this kind of attack. The results of this test have formed the new consumer rating system.
Read more: Keyless entry vehicles more likely to be stolen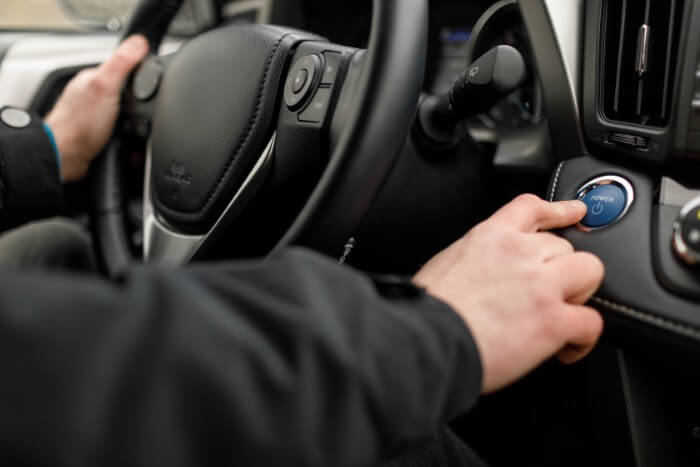 What is the new consumer rating system?
The new system tests the measures that manufacturers have introduced to stop criminals gaining access to vehicles through keyless entry/start.
The rating should help drivers understand which new cars are vulnerable to current theft trends.
This will accompany the existing New Vehicle Security Assessment (NVSA) which was established in 1992 to evaluate the safety and security of all new vehicles.
Which new vehicles are the safest?
After testing, the vehicles are placed into the category of either 'superior', 'good', 'poor', 'basic' or 'unacceptable'.
The vehicles tested this year received the following ratings:
| Vehicle | Rating without keyless entry/start | Rating with keyless entry/start |
| --- | --- | --- |
| BMW 7 Series | Superior | Superior |
| BMW X7 | Superior | Superior |
| DS3 Crossback | Good | Poor |
| Mazda 3 | Good | Poor |
| Porsche 911 | Superior | Superior |
| Toyota RAV-4 | Good | Poor |
| Volvo S60 | Superior | Poor |
The original test that took place in March scored five out of the 11 vehicles tested with a 'poor' rating, among these were the Ford Mondeo and the Hyundai Nexo.
The five vehicles scored poorly as there was no extra security against the keyless entry/start function vulnerabilities.
The Suzuki Jimny, however, received an 'unacceptable' rating and it doesn't have the keyless entry/start function.
June's results scored four out of the seven vehicles tested as 'poor', again, due to no extra security against the keyless entry/start vulnerabilities. If these vehicles didn't have the keyless system installed, they would be classified as 'good'.
Three out of the seven scored a 'superior' result due to the introduction of motion sensor enabled fobs or fobs that go to sleep when idle.
Richard Billyeald, Chief Technical Officer at Thatcham Research, says:
"BMW and Porsche have acted decisively to secure vulnerable keyless entry/start systems.
Fixes are not exclusive to premium cars, there are fixes coming through on the big-sellers too, with Ford recently announcing that it has introduced a new, more secure fob for its latest Fiesta and Focus model ranges.
"We're seeing solutions applied to some new cars, let's see them applied to all."
Read more: The 10 most stolen cars in Britain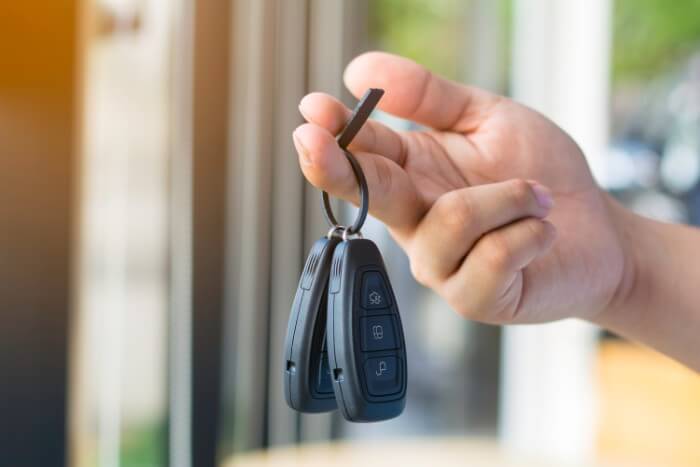 Advice for drivers
If you're purchasing a new car be aware that some vehicles have the keyless/entry start system as an additional extra, whereas others come with it fitted as standard.
In this case the BMW 7 Series and BMW X7 come with the system as standard, but it's optional for the other vehicles tested.
If your car has the keyless/entry start system, you may be able to switch the system off or set it to idle when it's not being used.
Faraday shielding pouches can also provide protection from this sort of theft. Check whether your keys fit fully into the pouch though, as some are designed just for credit cards.
Billyeald advises: "Storing all sets of keys, spares included, away from household entry points is also important as it hampers the criminal's ability to relay the signal.
"It may in some cases be possible to turn the system off entirely, so it's worth checking with your dealer."
Going back to more traditional or multi-layered approaches to security could also help to stop this kind of theft.
National Police Chiefs' Council Lead for vehicle crime, Deputy Assistant Commissioner Graham McNulty says:
"Part of the reason for the recent increase in vehicle theft is the rapid development in technology.
"The significant reductions in vehicle crime in the 1990s were achieved by police working with manufacturers to 'design out' crime with innovations like immobilisers, alarms and central locking.
"This approach is as valid today as it was then..."
Immobilisers are electronic devices that prevent the car from being started unless the proper key is used. Although it won't stop criminals trying to break in to your vehicle, they should prevent your car from being stolen.
Although obvious, it's worth taking an extra two minutes to ensure your car is locked. Even if you're only leaving it for two minutes while you fill up at the petrol station.
Traditional methods like steering locks/gearstick and handbrake locks also act as a visual deterrent for thieves, as well as adding an extra layer of security.