10 of the most insane custom motorbikes that have graced the earth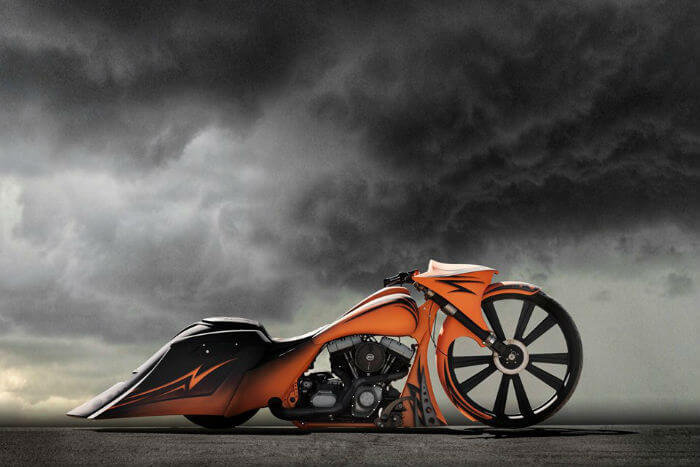 Saddle up and prepare for a serious bout of bike envy.
Love your Harleys, Hondas and Yamahas? You ain't seen nothing until you've scrolled through these breathtaking bikes.
From record-breaking custom motorcycles to bodacious baggers and choppers with unparalleled attitude, feast your eyes on these ridiculous rides.
This gorgeous 1930 KJ Henderson Custom.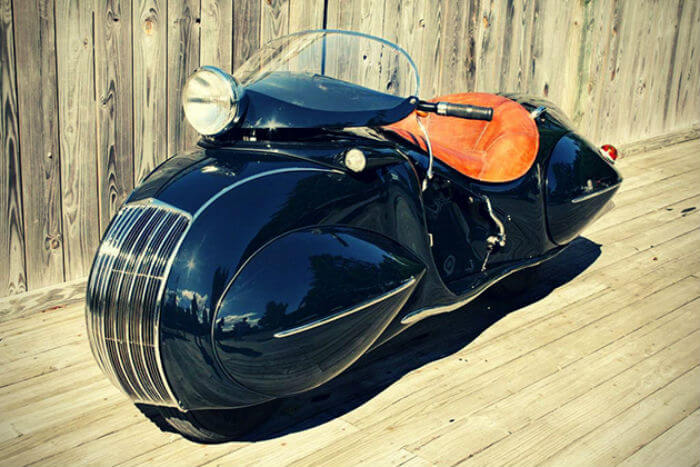 If a motorbike had a baby with the Batmobile, we reckon it'd look a bit like this.
This masterfully customised Yamaha SR400.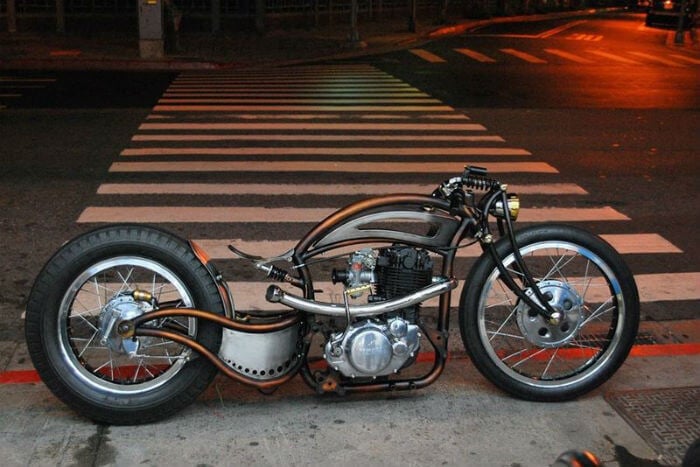 Known as the Crazy Arc SR400, the stunning bike features a custom chassis, homemade fuel tank and bespoke wheels.
This terrifying Predator style 2007 Suzuki Hayabusa Custom.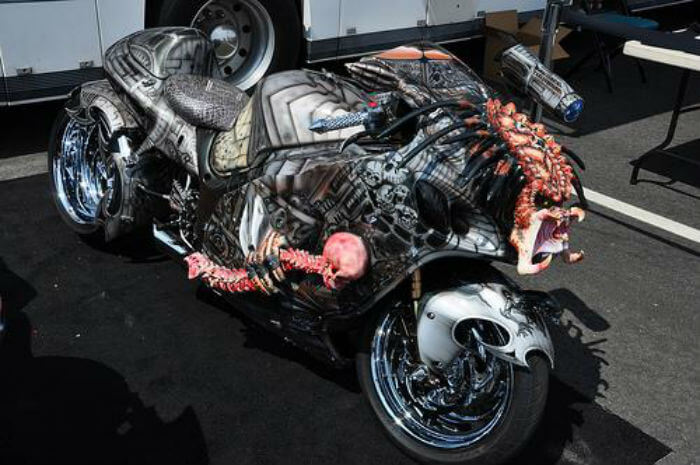 Complete with freaky extraterrestrial fangs and gnarly skull ornaments.
Not to be outdone in the custom-bike stakes by its big screen nemesis.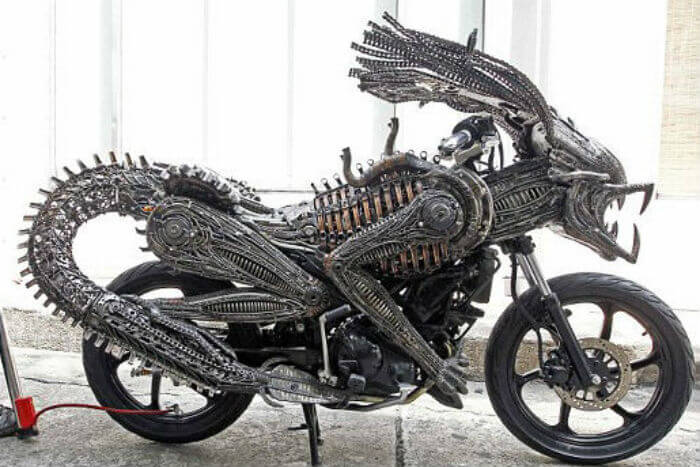 This Alien-inspired ride is made entirely from scrap parts.
This ultra-slick (but seemingly unrideable) custom chopper.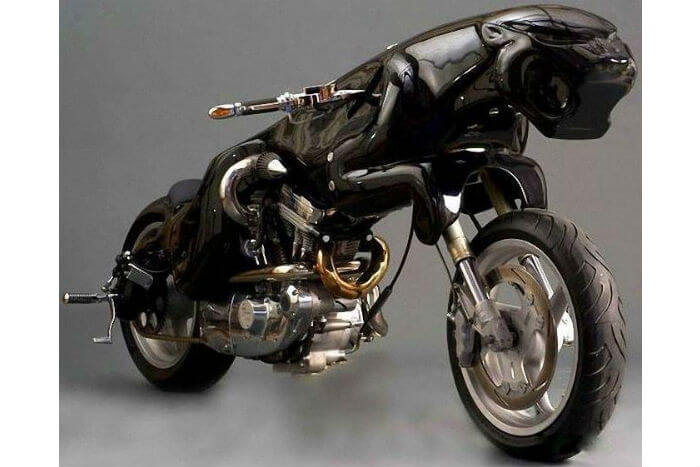 Modelled on Jaguar's iconic logo.
This hellacious bagger, which looks more than capable of riding out some seriously hardcore lightning storms.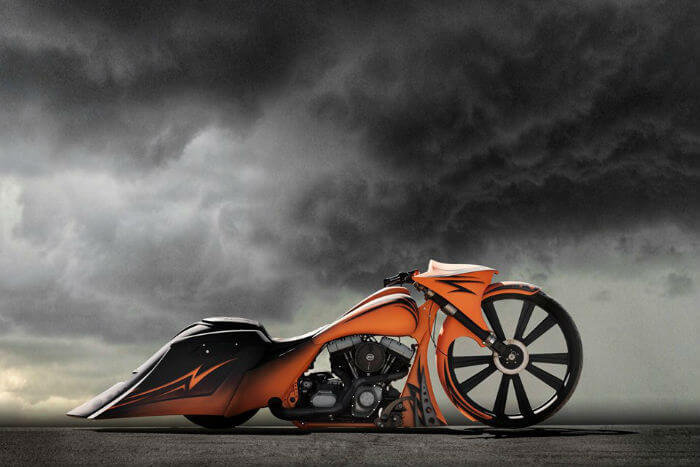 The beast was built by Jason Beavers of Crazy Beavers Customs.
This flippin' awesome burger bike.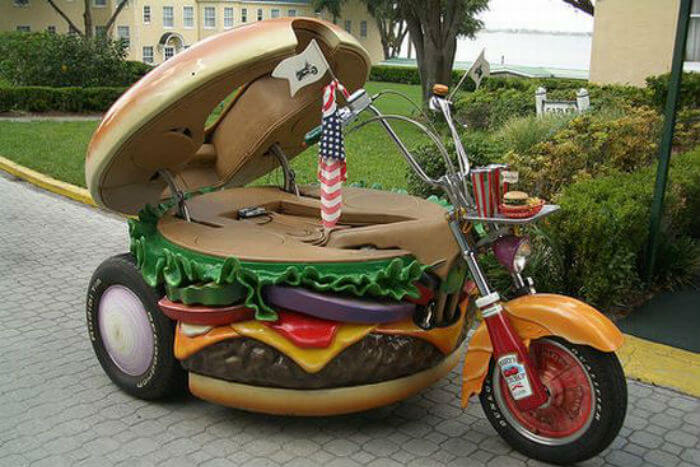 A converted 1987 Harley Davidson Sportster owned by American hamburger enthusiast Harry Sperl.
This historic speed machine, notoriously known as the Widowmaker 7.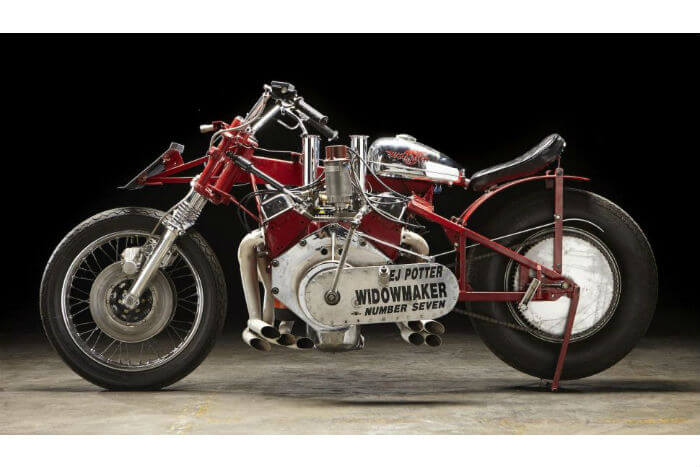 It was built by iconic daredevil E.J. Potter, and broke the world record for fastest bike on Earth in 1973, reaching 172 mph.
This rather adorable Hello Kitty-themed Honda NSR.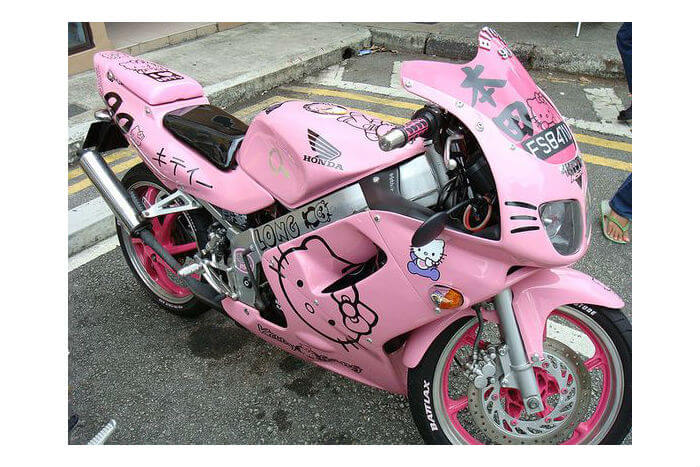 Less Pimp My Ride, more PINK My Ride.
And finally, this bizarre-but-brilliant machine modelled on a 1957 Chevrolet.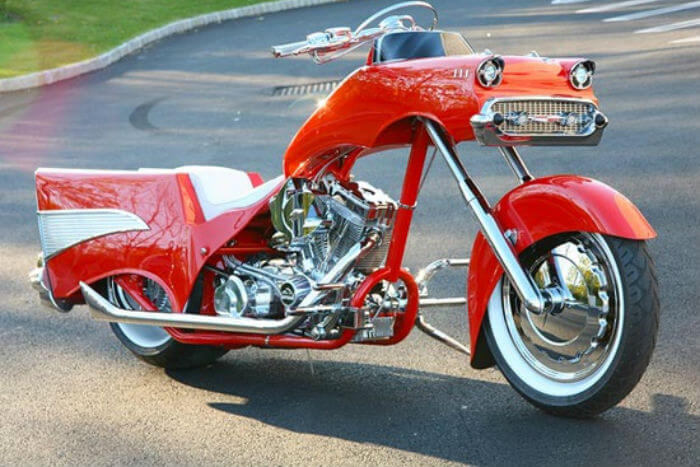 Is it a car or a bike? We're not quite sure, but it's one pretty vehicle!