10 festivals every biker needs to attend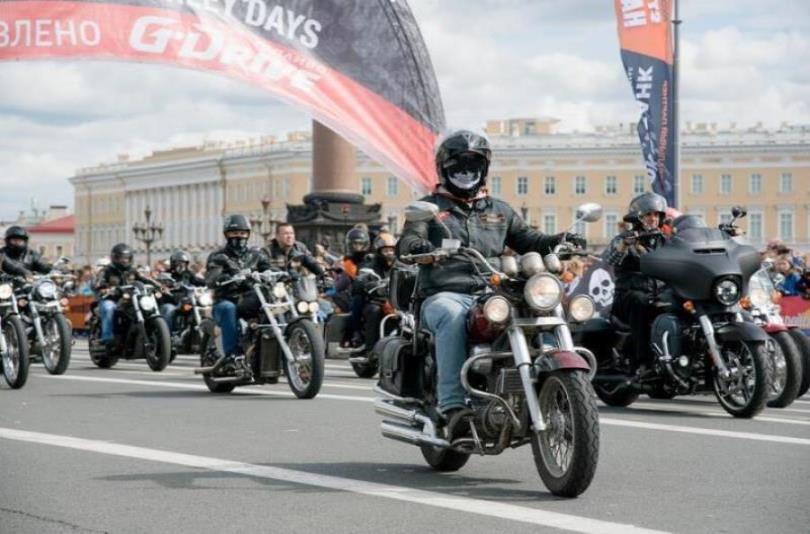 As far as festivals and races go, you'll not be short of them in the biking world. Which is why we've compiled a list of the UK's best festivals that you can't afford to miss in the spring and summer.
Graham Walker Memorial Run
To commemorate one of the founders of the Sunbeam Motorcycle Club and a legendary racer from the early years of the Isle of Man TT, this yearly event attracts plenty of classic motorcycle fans.
Vintage and classic motorbikes of all makes, built before 1941, are on display for attendees to view for the one-day event. Last year highlighted the number of women and younger riders taking part, with the number set to rise year on year.
It takes place on the 12th August this year and is held every year at the Beaulieu Motor Museum in Hampshire.
Kickback Show
An independent, grassroots show dedicated to brand new custom built bikes and modded classics. Not only does the event celebrate the most impressive custom builds in the country, but it also hosts the finals of the National Championships for Customised Motorcycles.
It has received critical acclaim for displaying some of the UK's best talent in modified motorcycles, bringing together the past and the future into one packed show. Be prepared to see Super Cubs lined up next to café racers and custom-built choppers.
This year it's held on the weekend of 7th – 8th April at Stoneleigh Park, Warwickshire.
International Classic Motorcycle Show
As a festival that's run for almost 40 years, and sponsored by Carole Nash, the International Classic Motorcycle Show is held in Stafford on a yearly basis.
This year it's on the 21st – 22nd April and it's set to be bigger and better than the last year. This year boasts a trade and auto jumble, a selection of top bike exhibits, a guest of honour and a dirt bike experience, among some other awesome parts lined up.
Brightona
As free events go, they don't get much better than this – and while it happens in October of this year it's all for a good cause.
Brightona is an annual ride out that raises money for Sussex Hearts Charity and funding for life-saving hospital equipment across the UK. It also includes live bands, entertainment and motorbikes on display. With live bands, stalls for bikers, including equipment and apparel, jumble sales and more, there's plenty to enjoy both as a rider and as a spectator.
Santa Pod Raceway
While the main events revolve around those on four wheels, the motorbike races also attract hundreds of bike fans each year. There are also events all year round for all array of vehicle categories, so even if motorbikes aren't your thing you'll be sure to find something that suits your taste.
There are 11 different classes over three categories for the motorbike drag races, and are usually filled with the most extravagant motorcycles known to man. The first of these drag races are held on the 18th – 19th August just outside of Northampton.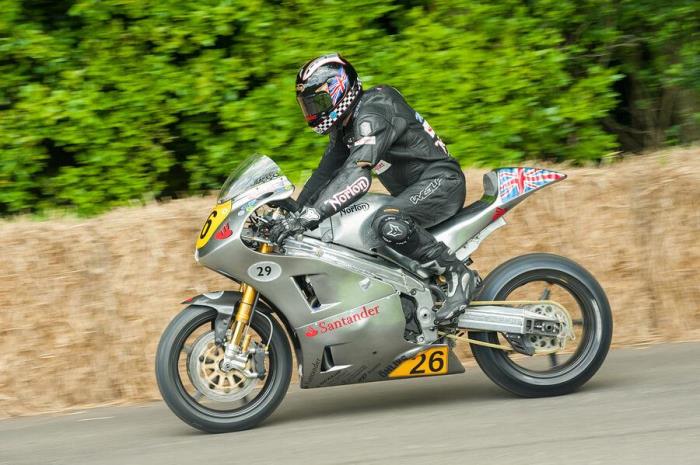 Bike4Life Ride Out and Festival
Another charity-based ride, this ride out for 125cc+ motorbikes is dedicated to supporting the Midlands Air Ambulance. Over 3,000 riders start from Meole Brace in Shrewsbury and covers 23 miles of the Midlands.
The festival also includes live bands, band showcases, food, and stalls if you would like to buy some new biker gear. This year it's on the 22nd April, and to mark the occasion, Carl Fogarty and Steve Parrish will be leading the ride out this year in Shrewsbury.
Longest Day Down
This ride is one of the longest races you can do in the UK, taking a whole day to complete the journey starting at Land's End and finishing at John O'Groats.
There are only 25 places available, and you can't have any fuel system mods added to your bike. All of the money raised, including the fee to enter, goes towards Cancer Research UK.
If you're lucky enough to be a part of the 25-strong team, or want to cheer on the team, it starts at sunrise on the 21st June. Bring plenty of well wishes and cheers if you're spectating!
Distinguished Gentlemen's Ride
The Distinguished Gentlemen's Ride is dedicated to raising money for prostate cancer and men's mental health charities across the globe, in partnership with the Movember Foundation.
There's no minimum or maximum number of people that can take part, as it's a worldwide event that can be celebrated in any way you like. The main goal is to raise money and support for men's charities.
While this generally happens in the latter part of the summer, and there's no limit to the number of attendees, registration opens only a month in advance, so remember to get your space in time.
BMAD Bike Festival
BMAD (Bikers Make a Difference) is arguably the biggest bike festival in the south west of England. With live bands playing well into the evening, plenty of food and drink offerings and a bike show to look forward to, bikers are guaranteed to have a great time.
This year it takes place on the 4th – 6th May, and all donations made from bikers attending BMAD are given to a range of charities and local communities.
Isle of Man TT
This list wouldn't be complete without including one of the world's most famous motorbike races.
The Isle of Man TT has been around for over 110 years and consists of a course just under 38 miles long built for only the most serious of riders. Michael Dunlop hopes to reach the top of the leader board this year against his main rival, Ian Hutchinson, in an explosive series of races you don't want to miss.
The race this year starts on the 26th May, and consists of the standard split of classic and TT races.