A guide to holiday car hire
Planning on hiring a car abroad this year? Our guide tells you all you need to know.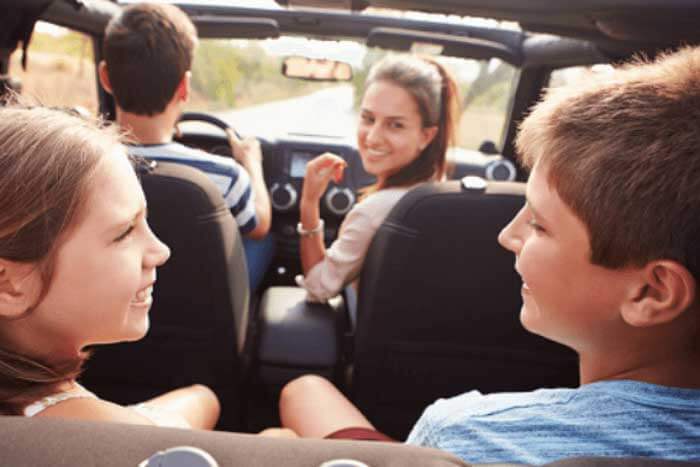 Hiring a car on holiday can be a great way to get about independently.

But with so many variables – different hire firms, different cars and different insurance extras – it can be a confusing business to say the least.

To help you out, we've put together a guide that aims to answer some common questions.
What is car hire excess insurance?
When collecting your hire car, you'll usually be offered a range of optional extras at the rental desk, such as breakdown cover.

It can all be a bit confusing and costly, especially if you've just stepped off a long flight and all you want to do is drive to your hotel and have a lie down.

Car hire excess insurance is one of these extras. But what is it?

Well, what a lot of people don't realise is that if their hire car is damaged in any way, they're typically liable to pay the excess.

In insurance speak, excess is the amount you pay towards any claim. In the case of car hire it tends to be in the region of £500 to £2,000, depending on who you're hiring the car from.

Car hire excess cover is a policy which allows you to claim back this cost.

It's completely up to you whether you buy excess cover – it's an optional extra after all. However, it could give you better peace of mind.

If you do decide you want it, it's definitely better to buy it before you travel given how expensive this add-on typically is through the hire companies themselves.

You can either buy it as a single or annual policy – the latter may be preferable if you hire cars regularly.
Read more: Car insurance excess explained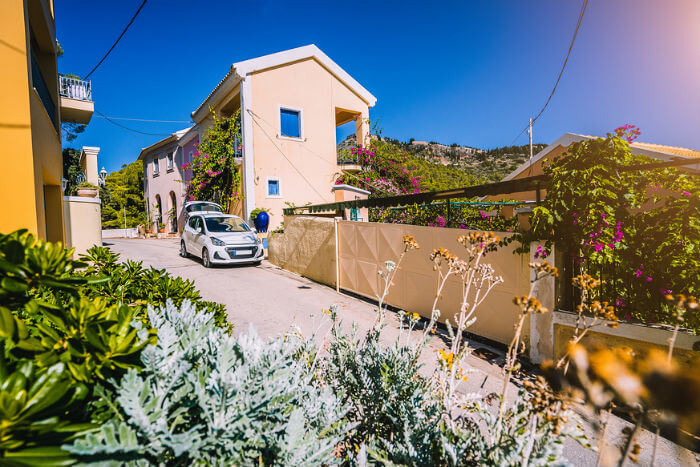 Is insurance included within the hire price?
What insurance, if any, is included within a hire agreement can vary according to the country you're visiting and the individual hire company.

Therefore, it's always important to check the details of any arrangement thoroughly to make sure you have the right level of cover.

Some of the common insurance jargon you'll encounter includes:
Collision damage waiver: This provides cover in the event of a collision or damage.

Vehicle theft: As you'd expect, this covers you in the event the car is stolen.

Third party cover: This ensures that if you cause damage to someone else's property, or injure them, while driving, they'll receive appropriate compensation.
These three types of cover often, but not always (so do check!), come as standard with many car-hire agreements, especially if you book before you go.

They can generally be considered as the 'base level' of cover you'll need when hiring a car abroad.
Read more: A whistle-stop guide to driving abroad
What do I need to hire a car?
There's a few bits and pieces that you'll need when you turn up to collect the keys from the rental firm.

These include your driving licence, any international driving documentation, and your passport.

You can use your UK driving licence to drive within the EU. But if you're planning on driving outside of these countries, you may need an International Driving Permit.

For more information on licence requirements see the government's website on driving abroad.

What is a DVLA driving licence code?
A driving licence code from the DVLA is another important consideration.

Many foreign car-hire firms used to check their customer's paper driving licences to see if they had any motoring convictions.

However, in June 2015 the paper licence was scrapped in the UK.

Instead, you should now obtain a code from the DVLA online before you travel.

Staff at the rental office can then use this code to check for any misdemeanours.

This check code, which you can also get by phoning 0300 083 0013, will be valid for 21 days.
How should I pay for my hire car?
It's wise to pay by credit card if you can, rather than a debit card. Some car hire firms only accept credit anyway.

This is because in the event of a problem, such as the rental firm going bust, you should be protected by Section 75 of the Consumer Credit Act.

This covers credit (not debit) payments between £100 and £30,000.

Remember, however, to factor in any surcharges if applicable.

Also, some hire companies give the option of paying the cost of hiring the vehicle upfront or at the time of pick-up where you'd pay in the local currency.

Paying in advance is always the cheaper of the two options.
Read more: Avoid these holiday motoring traps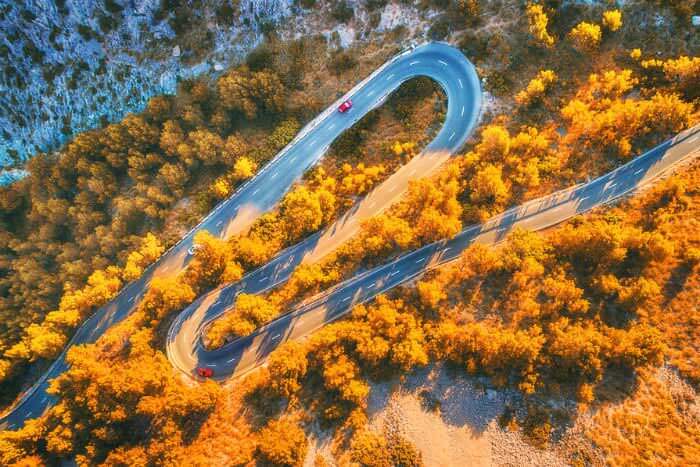 How to save money when hiring a car
When it comes to saving money on car hire, there are a number of other things you might want to consider:
Sat navs: These cost extra to hire, so you might want to take your own, or even download a free navigation app before you go. There are loads to choose from.

Children's seats: Many airlines allow you to take children's seats free of charge on the plane. And even if your airline does charge a small fee, it's usually less than what you'll pay to hire one.

Additional drivers: Sharing the driving between you and a partner can be a good idea, especially if you're covering long distances. But just be aware that hire companies may charge you extra for adding another driver to the agreement.

Pick-up/drop-off location: Most people pick up and drop off their hire car from the same location. However, if you decide to drop off the vehicle at a different location you could be charged extra.
Should I book my holiday hire car?
It's nearly always better to arrange car hire before travelling – it gives you the most possible choice, saves you time at the airport and is almost always cheaper.

For the cheapest deals it's usually best to book earlier rather than later too.

You can either head straight to a hire firm if you're confident of its reputation and happy with the price – some regularly put on sales.

Or you may want to take a look at a car hire comparison website, such as Confused.com, that'll show you options from a range of firms and allow you to compare deals.
Which car rental firm should I pick?
Price will likely be a big factor in deciding which hire company you choose.

But there are some other things you might want to think about too, such as:
The range of vehicles on offer

The drop-off/pick-up location for your car (is it convenient to get to?)

Whether it imposes any limits on mileage

The reputation of the firm – have you read any reviews online, or have friends or family used the company before?
It's also worth checking how different firms plan to charge you for petrol or diesel before you sign a car-hire agreement. This can significantly affect the overall price.

How do I choose the right hire car?
Your budget, the number of passengers, the amount of stuff you have, your type of journey and any personal preferences will all play a part in picking the right car for you.
It's worth noting that most hire companies don't guarantee that you'll receive the exact type/model of the car you select – only one of a similar size and specification.

But there are a number of broad categories that you'll come across when choosing a hire car. These include the following:
Compact/small
These cars tend to have two doors and a smaller enginex. At the more affordable end of things, compact cars may be great for a city break or driving shorter distances.
But if you're doing some serious road-tripping, or you have a lot of luggage, then you may want to opt for a larger vehicle.
Economy
Small and generally fuel efficient, economy cars tend to be a good option for those on a budget.
A quick scout of some hire sites show the likes of a Vauxhall Corsa, Fiat 500 and Ford Fiesta sit in this category.
SUV
Sport utility vehicles (SUVs) have exploded in popularity in recent years, so it's no surprise that they've proved desirable hire cars too.
Offering a higher driving position and generally plenty of space, SUVs are a fine choice for a family road trip, for example.
In North America, SUVs such as the Ford Escape, Jeep Compass or Hyundai Santa Fe are common. In Europe you could be looking at cars such as a Nissan Qashqai or Renault Kadjar.
Luxury
Popular with business travellers – or people who require the latest gadgets, luxury, or premium cars usually come from a prestige manufacturer and have a price tag to match.
Some of the cars we've seen in this category include an Audi A4, BMW 5 Series and a Mercedes-Benz E-Class.
Impact of Brexit on driving abroad
The UK is no longer part of the EU.
We're now in a transition period until the end of 2020 while the UK and EU carry out negotiations.
Until then, the current rules for driving abroad won't change.
For more information on travelling in 2021 and beyond, visit GOV.UK.