Six types of additional cover for bikers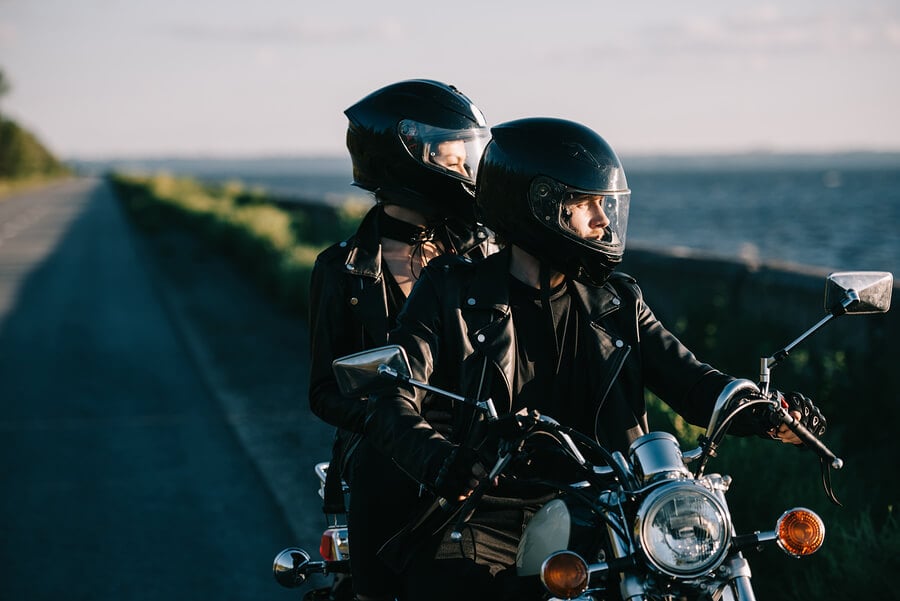 If you're after any of these optional add-ons to your motorbike policy, here's how they all work to protect you.
Whether you're relatively new to the motorcycle game, or if you're a seasoned rider, it's always worth considering additional cover.
Depending on the bike you own you may have different requirements. Some insurers may even provide you with complimentary extras when you take out a policy with them. These levels of cover can include, but not limited to:
Helmet and leathers cover

Breakdown cover

Legal expenses cover

Personal accident cover

Pillion cover

Cover when riding abroad
Here we cover the six main optional add-on policies, but check with your insurer before you consider adding to your existing policy in case it's already covered by your motorbike insurance.
Helmet and leathers cover
This type of cover allows you to have extra cover for your helmet and other apparel you wear for your bike. If you're involved in an accident you should be covered for replacement gear up to the value agreed when you took out your policy.

What level of cover you'd like to have is up to you. If all of your protective clothing, including your helmet, is under the value of £750 then most insurers should be able to cover this with their standard policy.

If you find that the kit you wear is over £1000, it's worth shopping around to find the best level of cover.

While damaged riding equipment can be easily replaced with this kind of cover, clothing that's stolen may not necessarily be covered by this kind of policy. It's important to check if this is the case before you take out this additional cover. It's also worth noting that your motorbike clothing could be covered with your contents insurance policy to give you that additional safety net.


Breakdown cover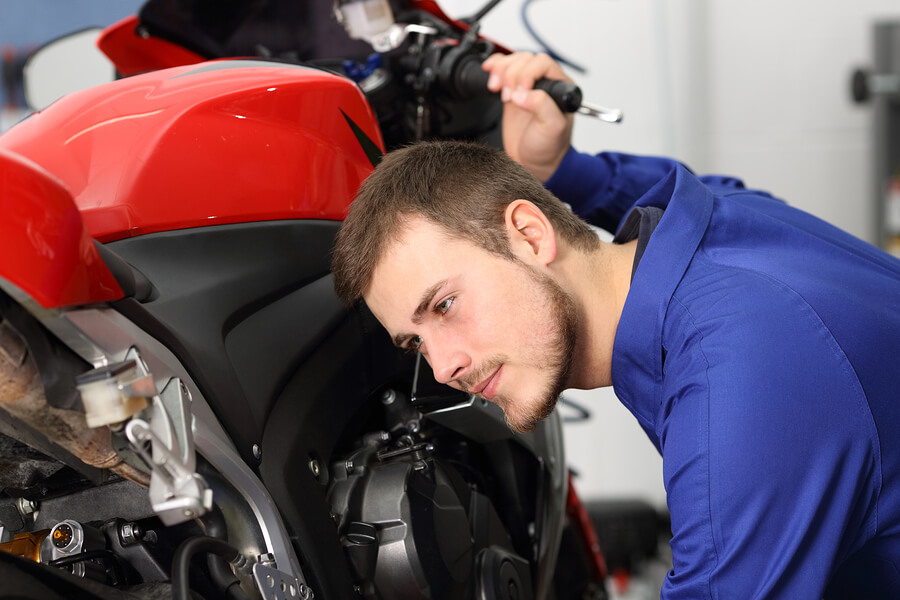 As important as it would be for car owners, breakdown cover could be an essential part of an insurance policy for many bikers.
There are five levels of breakdown cover:

1. Roadside assistance

The entry level type of breakdown cover. This usually involves a recovery vehicle attempting to fix your bike at the roadside. If it can't, your bike will be taken to the nearest garage for repairs.

2. Nationwide recovery

This is similar to roadside assistance except this cover will allow you to choose a location in the UK within a radius of 10 miles if can't be repaired on the roadside.

3. Home start

This covers you if your motorbike breaks down either at your home or within a set radius from your home. This set distance usually starts a ¼ of a mile from your home address, but this may also be increased depending on the policy you have.

4. Onward journey

This provides you with cover if you need transport or accommodation while your bike is being repaired. Each insurer has different options for you to choose from, so it's important to check out which deal would be best for your circumstances.

5. European cover

Often included in a standard European bike policy, this should also provide you with cover should you break down abroad. As with all European policies, you should ask your insurer for a list of European countries that are covered by their policies.


Legal expenses cover
Also known as legal protection insurance, this kind of cover should help cover legal costs. Examples of where this can be used include:
If you're involved in an accident that wasn't your fault




Losses from an accident where the other party is found to be uninsured




Compensation if you're injured




Excess you may have paid for your motorbike insurance policy




Any other legal advice you require
While this cover would give you that added level of cover, most insurers will only pursue a claim if there's a greater than 51% chance that they'll win.
Personal accident cover
This optional add-on should cover you for injuries that occur when you're involved in an accident on your motorbike. Depending on the insurer, there's usually be an agreed amount of between £15,000 and £20,000.

Personal injury cover may already be covered with an existing comprehensive policy, so you should check with your insurance provider before you consider this kind of add-on.
This also works in the same vein as car insurance legal expenses and personal injury insurance.
Pillion cover
If you regularly carry a passenger on your motorcycle then it's important to have cover in place for them. Pillion insurance is offered by most motorbike insurers, and passengers would effectively have a similar level of cover as the policy owner.

A pillion passenger wouldn't be able to make a claim on any damage received to the bike, but they can make a claim against any injury received in the event of an accident.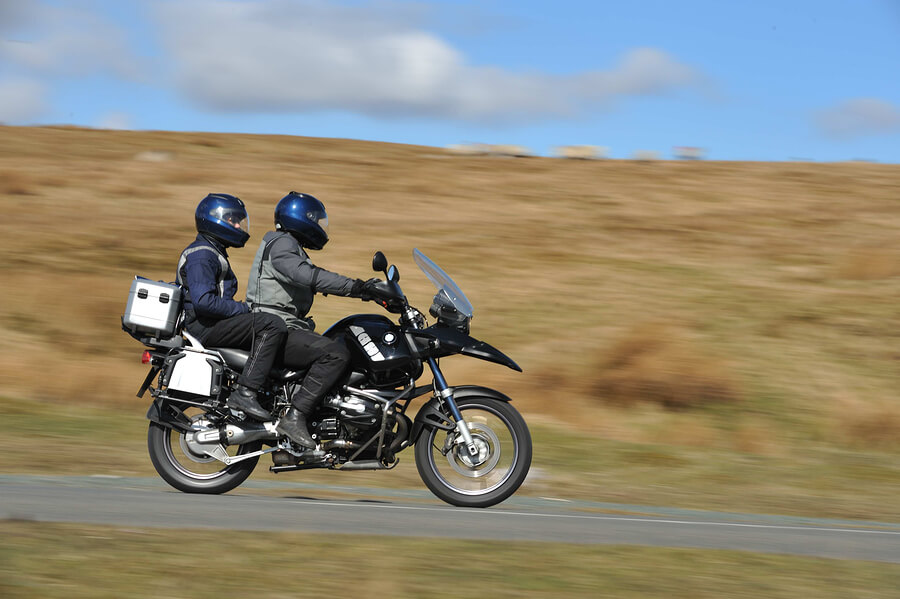 Before you head out on a ride with your passenger, ensure they're fully equipped with appropriate clothing and protection and give them direction on where they should sit on the passenger seat.

Pillion passengers are treated differently to car passengers due to the added dangers associated with motorbike riding, such as driver distraction, the impact of acceleration and on approach of corners, as well as a greater risk for injuries or accidents.
Cover when riding abroad
Whether you're riding through Europe or taking your bike even further afield, it's important to be covered if the worst was to happen in a different country.

You may already find that your bike insurance policy has allowance for a single trip abroad, and in some cases this may be for up to 90 days. It may be worth checking with your insurer before you consider a policy to ride your bike abroad if you already have a condition in your existing policy.

Standard travel policies for motorbikes from the UK will only include travel within the European Union, but if you require cover for a specific country or continent you'll need a more substantial policy. You can get this from your current or a specialised insurer depending on what you'll be using your bike for.

It's important to note that as well as having the appropriate cover for your bike, you'll also need to organise transporting your bike using a freighting service. You may need a letter of exemption from the Environmental Protection Agency and possibly a Carnet de Passage – an internationally recognised document that allows your bike to be imported duty free. With all of these factors it can end up becoming very expensive.

A more cost-effective solution could be to hire a motorbike within the country you're travelling to and take out a travel insurance policy that will cover you for riding a motorbike abroad.
Rounding up
There are many additional elements of cover for a biker to consider, but it's always a good idea to contact your insurer before you take out any extra cover.

If you do require cover, it's recommended to compare policies from different insurers to find the best deal for you and your motorbike.