Caravan insurance: Does it cover use by family and friends?
If you have a smart caravan sitting on your drive you may think nothing of loaning it out to family or friends.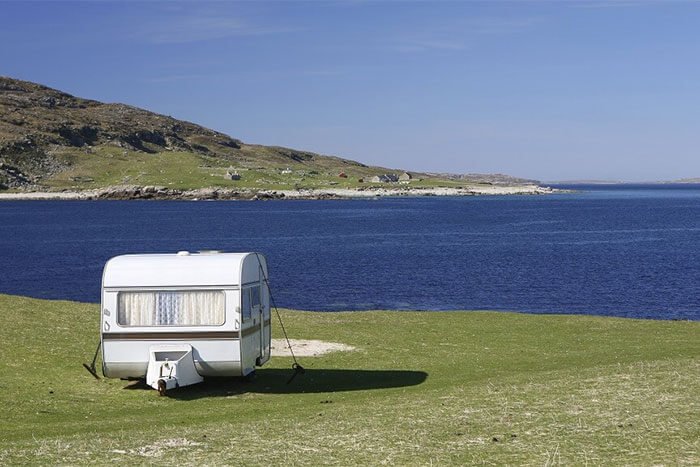 But check your caravan insurance first, as around 60 per cent of policies won't pay out if damage occurs when touring caravans are lent to friends.
And while 73 of policies cover family use as standard, it's worth checking the policy definition of family as this can vary, warns Mike Powell, of financial analysts Defaqto, which carried out the research.
Powell says: "You may find your insurer's definition of family includes your aunt and uncle, but not your cousin."
Insurers that won't automatically cover use by family or friends include Legal & General and Aviva.
Whereas those that do include Saga, Crusader and NFU Mutual.
Accepting payment
Even if your caravan insurance policy does extend cover to family and friends, check if you stand to jeopardise this by accepting payment for hire.
"In some cases making any form of financial gain may mean you won't be covered so this is where you've got to read the policy wording carefully", says Powell.
Under the terms of insurance firm Rias's caravan cover, you can lend to friends and family but the small print excludes cover if payment changes hands.
So while you may get away with accepting a bottle of wine or box of chocolates as a thank you gift, any form of payment, however casual the arrangement, could mean any claim you make is void.
So it pays to check your policy wording first.
Policy checklist
Caravan insurance is sold by more than 40 providers and there are more than 60 products available.
So it's important to shop around and buy the right policy as providers usually offer a range of products covering both touring caravan insurance and static caravan insurance.
How old is your caravan?
Most policies offer new-for-old cover on touring caravans up to five years old, but beyond that payouts may be limited to the current market value.
Check contents cover
Find out what the single article limit is. This is the maximum payout per item.
This is likely to be lower on caravan insurance than it would on your home cover according to Defaqto's Mike Powell, with average limits around £250 per item.
Valuables won't usually be covered so leave your expensive bracelet or watch at home.
However if you've got home insurance which includes away from home cover, you may be able to claim on this policy if an expensive item goes missing or is stolen from your caravan.
Getting home
In the same way a household policy can pay out for temporary accommodation if your home is so badly damaged you can't live there, find out what the situation is with your caravan.
If you need to cut short your holiday due to caravan damage, you may need to claim for travel expenses or overnight accommodation.
Flood damage
Check the level of cover for damage caused by floods, storms or vandalism.
Some policies exclude flood cover for the first seven days, so if you're unlucky enough to find your brand new caravan is flooded on the first night you may need to stump up for the damage yourself.
Check the excess
And as with all insurance check the excess. This is the amount you'll have to pay yourself when making a claim before the policy pays out. This can vary from £50 upwards.