Dropping your mobile down the toilet is one of the top gadget insurance claims. Do you use your phone while on the loo? If so, you're not alone.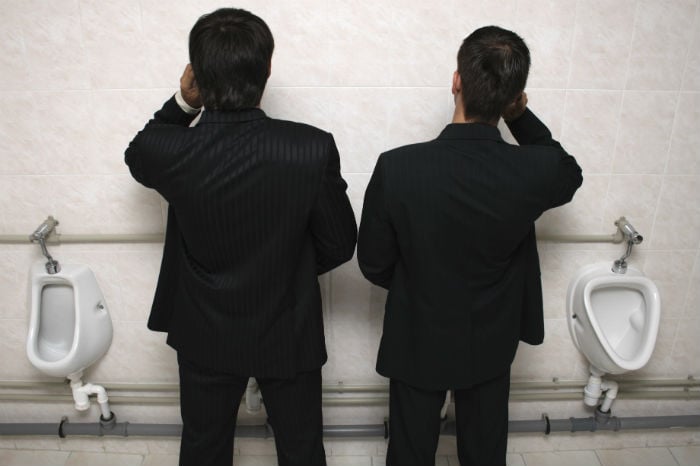 We spoke to two of the UK's top gadget insurers to find out if there was any truth behind the widely-held belief that dropping a mobile phone down the toilet is a common insurance claim.
It turns out there is.
Mobile phone insurer Budget Mobile Cover says accidental damage makes up 55 per cent of their claims.
Water damage makes up a quarter of these accidental damage claims.
Water damage
"Around half of our water damage claims are from people admitting to dropping their phone down the toilet," says Richard Waters, managing director of Budget Mobile Cover.
"I am always amazed at the situations people get themselves into.
"Some admit using it on the toilet, others tell us their phone has simply slipped from their hands and flown across the bathroom."
"Others say it has fallen in the bath. Whichever way you look at it, that's a lot of people taking their phones to the bathroom with them."
Specialist gadget insurer Protect Your Bubble, says accidental damage makes up 62 per cent of all claims it receives for mobile phones, of which 23 per cent are caused by liquid damage.
Bathroom behaviour
Director Stephen Ebbett says: "You wouldn't believe the amount of people who tell us they have dropped them in the toilet, sink or bath.
"And we all know that water and technology aren't compatible.
"Drinks are also a huge problem for haphazard mobile users.
"As well as spillages, we've seen hundreds of people dropping phones into pint glasses, as well as bottles of drink leaking in handbags and wiping out gadgets.
"Heavy rain showers are also to blame for the premature end of many customers' mobile phones."
Do you use your phone on the loo?
So who is using their phone while on the toilet?
Well, a straw poll of the marketing team here at Confused.com reveals that a whopping 75 per cent admit to using their phone while on the toilet.
One employee, a 25-year-old male who shall remain unnamed, provided some insight into his mobile phone habits.
He says: "I like to take a long time in the bathroom so having my smartphone helps. I use it for entertainment reasons mainly.
That's entertainment
"I like to check Twitter, Facebook and play games.
"My girlfriend does get annoyed with me about it though, because she thinks it's weird.
"It's a good thing we've got more than one toilet in the house."
But using your phone while on the loo isn't an activity exclusively reserved for males.
Earlier this month a female friend of mine, aged 32, posted on Facebook that she'd lost her mobile phone.
'It fell out of my back pocket'
She later admitted to me that she hadn't lost it but was too embarrassed to admit on Facebook that she had lost it down the loo.
She says: "It fell out of my back pocket.
"I heard a noise and didn't know what it was. I looked in the toilet and saw something in there - I then realised it was my phone.
"I normally use my phone on the toilet but not to talk to people. Sometimes I may be on WhatsApp [messenger service] or sending a text."
"I've now claimed on my insurance an am waiting for a replacement."
Could waterproof mobile phones be the answer?
Damian Carvill, spokesman for mobile phone comparison service mobilephones.com, says the waterproof Sony Xperia Z, out at the end of February, could be the answer.
The handset is waterproof to a depth of one metre for up to 30 minutes.
Carvill says: "Before Sony announced the Xperia Z, waterproof mobile phones were designed for practicality, such as JCB's Toughphone.
"So having a more aesthetically pleasing waterproof phone such as the Sony Xperia Z with much more features is welcomed."