Income protection and the Coronavirus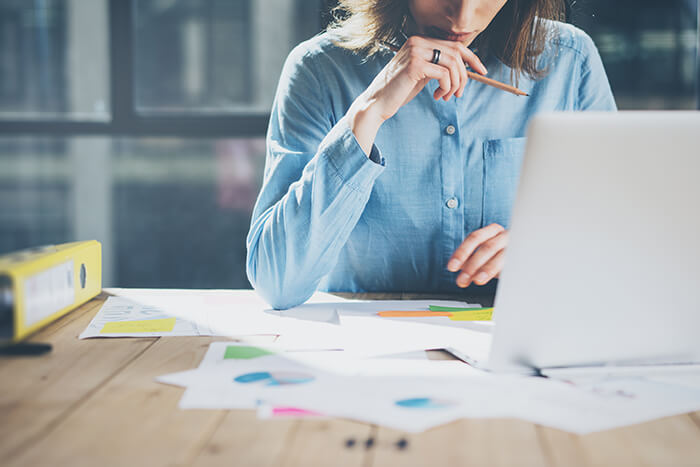 We look at how income protection policies are being affected by the coronavirus pandemic.
With so many industries shutting their doors, it's understandable that people have concerns about their job security.
The pandemic has meant mass closures of pubs, restaurants and hotels, leaving many people out of work.
Surely this is where income protection comes in? This is a regular, tax-free income that you receive if you're unable to work. Usually this is due to ill health, accident or unemployment.
If you already have a policy, you may be covered. But due to the global effect of coronavirus, insurers are rethinking their levels of cover. Our advice is to always check your policy wording.
Luckily, the government have put in place measures to pay employees who have lost their jobs during the pandemic. Here's what you need to know.
How does income protection work?
Income protection policies pay out if you can't work due to ill health, an accident or unemployment.
You'll usually receive payments from one to 12 months after you're unable to work. This is known as the deferral period.
You can negotiate the deferral period with your insurer. Usually the longer this is, the cheaper the premium.
For more information on income protection, take a look at our complete guide.
Am I covered if I have to go on sick leave due to coronavirus?
You will usually receive statutory sick pay if you have to self-isolate due to coronavirus symptoms, or if you have been told to self-isolate.
If you're earning below the threshold to be entitled to sick pay, you may have to claim for Universal Credit.
Am I covered for redundancy due to coronavirus?
If you have income protection, check your policy so you know exactly what you're covered for.



I will not receive income protection for coronavirus, how can I pay my bills?
The government have brought in measures to help anyone who's been made redundant due to workplace closures:
Coronavirus Job Retention Scheme
The Coronavirus Job Retention Scheme helps employers who have had to close because of the pandemic.
Employers that use the scheme can access support so they can keep paying staff throughout the pandemic, even though they're not working.
All businesses are eligible for this, so if you've lost your job it's worth speaking to your employer about your options.
Furloughed workers
If your employer has decided to join the Coronavirus Job Retention Scheme, they can register you as a "Furloughed worker".
If your employer can't afford to pay you while the coronavirus restrictions are in place, they can claim up to 80% of your wage. This is capped at £2,500 per month.
Remember though that while you're furloughed, you can't do any work for your employer.
Claiming benefits
If you're out of work or on a low income that's affected by the impact of coronavirus, you can access welfare payments and universal credit.
The universal credit application is long process though, so if you think you're eligible it's best to get started on it as soon as you can.
You can find more information on the Coronavirus Job Retention Scheme on the government website
I already have a policy and I need to make a claim – what happens now?
If you have an existing policy, you may still be able to make a claim. Check with your insurer for full details.
If you've recently bought insurance, you might not have the level of cover you were expecting. Contact your insurer or check your policy wording to see what you're covered for.