5 things to consider before buying a unique home
Fancy taking on your own Grand Design? Here's a few things to think about first.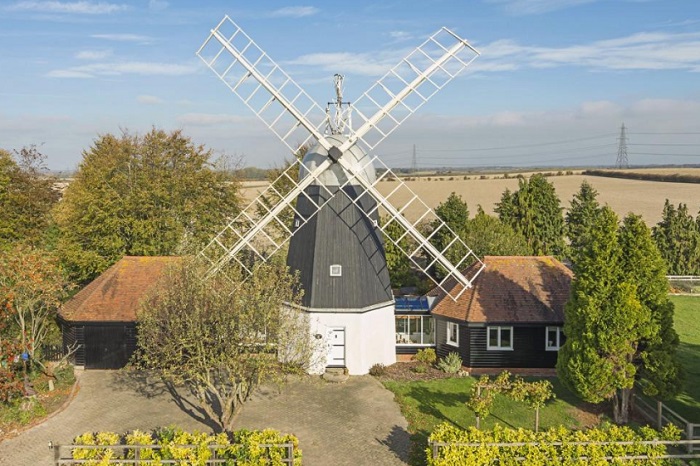 Thanks to TV shows such as Grand Designs, George Clarke's Amazing Spaces and The World's Most Extraordinary Homes, unique property projects are all the rage.
How do you fancy living in a military fort, for example? What about a former toilet block or a refurbished church that's packed full of character?
These are just some of the quirky buildings that have been converted for use by enthusiastic owners wanting a unique home.
A quick look on Rightmove, the property portal, illustrates the point with a weird and wonderful selection available.
These include an 18th Century watermill, a coastal castle dating back 500 years, a converted water tower, an old church, and a home with an amazing treehouse!
Is it time you ditched the semi-detached?
According to Kate Faulkner, founder of Designs on Property, there is no shortage of people turning their back on the traditional semi-detached home.
"They like buildings that are quirky and have a bit of history – even if they used to be toilet blocks," she says.

"It's about bringing something unloved and unwanted back to life."
But how easy is it to renovate – or buy – such incredible buildings and what must you think about before taking the plunge? We help clear up this confusion with five things to consider before buying a unique home.
1. What does your ideal property look like?
Are you wanting something that comes with a lot of history? Would you like to transform a local landmark? Is there a building you have always admired?
The most obvious starting point is researching your local area. Tap into the knowledge of local estate agents and keep an eye on property auctions.
The more obscure the property, the less competition you're likely to have. After all, not everyone wants to live in a castle!
A castle – Durham - £2.5m. This Grade II listed building is from circa 1700 and has around 14 acres of landscaped gardens and mature woodland. (Rightmove)
2. Do you have the time?
Be honest with yourself. Have you got the desire to convert that dilapidated church into a luxurious home or would you prefer to buy a completed project?
A lot will depend on your skills, patience and financial situation.
Do you have time to devote to a major renovation or are you already juggling numerous commitments?
Your answers will either lead you to scouring the area for abandoned buildings or asking estate agents for the heads up about interesting projects when they're completed.
3. Are you up to converting it yourself?
This isn't a route for the faint of heart! If you thought buying a traditional house was complicated, that's nothing compared with something that's currently inhabitable.
Faulkner insists a full structural survey is essential to gauge the extent of problems you are likely to encounter.
"You'll also need an independent surveyor to go in before you renovate and then revisit afterwards to ensure the work has been carried out properly," she adds.
This is all about self-protection. If cracks appear in a year's time you have an independent expert stating it was fine so the builder can't blame the pre-existing construction.
The key is sourcing expert advice. For example, if you're renovating a church it will help to have an architect that has worked on similar projects.
"You don't want to pay a new architect to learn on your job," adds Faulkner. "It's also worth speaking to the local council to see if there are any restrictions of requirements."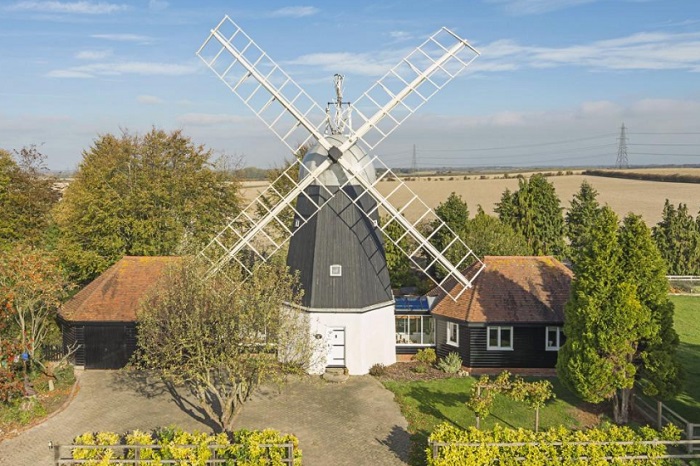 A 19th Century windmill – near Cambridge - £675,000. This Grade II listed former windmill, which is understood to have last worked in the 1920s, has been restored and converted. (Rightmove)
4. Would you be better off buying a completed home?
The quicker alternative is to buy something that you can move in to immediately.
You will pay a hefty premium, of course, but all the work will be finished.
The huge popularity of television shows such as Grand Designs means there are plenty of beautiful conversions on the market – across the country.
Read more: 9 things to consider when buying your home insurance
5. How will you fund your project?
If it's a renovation or conversion project then you might want to consider approaching a specialist, such as Buildstore, which offers a range of mortgages and advice on covering the various costs.
You are likely to need a so-called stage payment mortgage that provides you with money for the initial purchase and then the subsequent building works.
The stages include purchase, preliminary costs, making it wind and watertight, plastering and services, and up to completion.
If you are buying a completed project then there's a greater chance of finding a mainstream lender, according to David Hollingworth, spokesman for London & Country brokers.
Their decision will be taken on a case-by-case basis so it's worth highlighting any unusual factors, such as its overall construction, when applying for a mortgage.
"Lenders may worry if it's something quirky about how easily it will be to market again should they need to repossess the property," he explains.
"It doesn't mean you won't find a lender at all, just that you may have to tailor your search."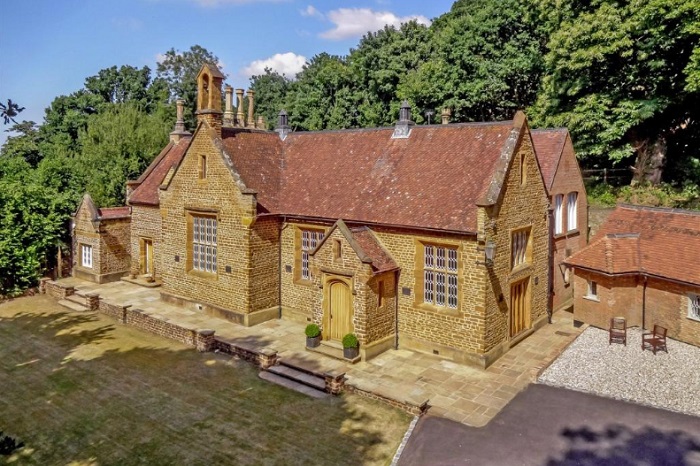 Former school building – Milton Keynes - £2m. The Old School Works is a Grade II listed converted school that includes a detached self-contained annexe. (Rightmove)
Property prices correct as of 24/01/19