Rent guarantee insurance: what you need to know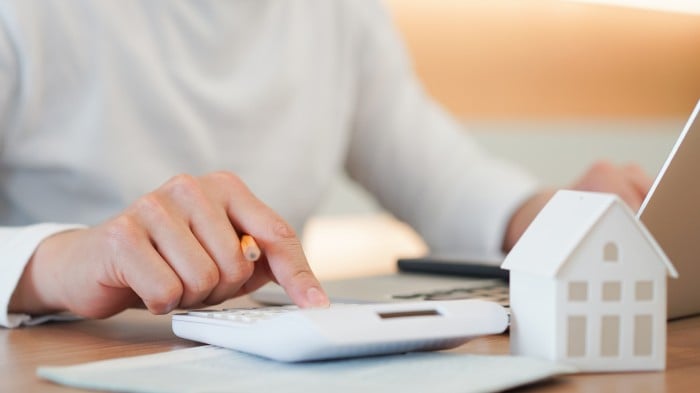 We look at rent guarantee insurance and how it can help landlords if tenants can't pay rent.
Tenants can fall behind on rent payments through no fault of their own. For example, if they become ill or if they're made redundant.
As a landlord, it's worth considering a policy in place to alleviate financial pressure if this happens to you.
This is where rent guarantee insurance can come in handy.
What is rent guarantee insurance?
Rent guarantee insurance or tenant default insurance substitutes your tenant's rent if they can't pay it.
Usually after a month without rent, you can claim for a fixed amount of time – normally 12 months – until the tenant's circumstances change, or they're evicted.
You can only make a claim if:
Your tenant has passed all the background and credit checks

Your tenant has fallen behind on one-month's rent, minimum

You've filled in the proper paperwork demanding rent. You can find more information on this on GOV.UK

You've started legal proceedings against your tenant by serving a section 8 or section 12 notice.
As soon as your tenant stops paying rent, tell your insurer.
From 29 August 2020, landlords have had to give tenants six-months' notice before taking possession of the property. This is because of the coronavirus situation. Make sure you check with your provider to see if you're covered.
What does rent guarantee insurance cover?
All policies differ, but if you buy through Confused.com your rental guarantee insurance will cover:
Up to £50,000, with no monthly rental limit

Lost rent for up to 12 months

Up to £50,000 towards legal expenses.
There's no excess on policies bought through Confused.com either.
What are the benefits of rent guarantee insurance policies?
If your tenant is falling behind on their payments, it could put you in financial difficulty.
Also, evicting tenants can take months of legal proceedings. During this time your tenant won't be paying rent.
Having a rent guarantee policy in place means you won't lose out on income.
What's not covered by the rent guarantee policy?
There are a couple of things that aren't covered by the policy.
Commercial properties aren't covered, for example properties used as offices or places of work.
If you took out cover before your tenant signed the tenancy agreement, you may not be able to claim on the policy for 90 days. This varies between providers, so check before you take out cover.
Your policy will cover you until your tenant is evicted.
If you decide to sell instead of finding a new tenant, the insurance payments will stop.
Certain tenants might not be covered. For example, if they're unemployed or a student.
Because of the nature of their circumstances they might be more likely to miss rent payments. Make sure to get the tenant's references and ask them for full details of a guarantor.
If the tenant leaves the property voluntarily you won't be able to claim on the rent guarantee policy.
Contract disputes aren't covered by the rent guarantee policy either.
Does it cover legal disputes with tenants?
The rent guarantee insurance can replace your lost rent, but legal cover can help you with legal issues relating to your tenant and the tenancy.
As we've mentioned, if you buy landlord's insurance through us, you'll have to buy legal cover in order to get the rent guarantee policy.
Legal cover can help cover legal fees for other tenant-related issues. For example, if the tenant has damaged your property.
Some policies also offer access to legal helplines and portals which, along with legal advice, have templates for legal notices and tenant letters.
How much does rent guarantee insurance cost?
The cost of insurance is based on a variety of factors, but you could pay around £7 a month for a rent guarantee policy. In some cases, you'll also have to factor in the cost of legal cover too.
How do I get rent guarantee insurance?
It's easy to get rent guarantee insurance through Confused.com, simply select 'tenant default insurance' when you get a landlord insurance quote.
Remember, you'll have to select legal cover too.