How connected technology is revolutionising home security
From indoor cameras to leak-detecting sensors, smart home security is changing the way we monitor our homes. It can even help prevent you from having to make an insurance claim.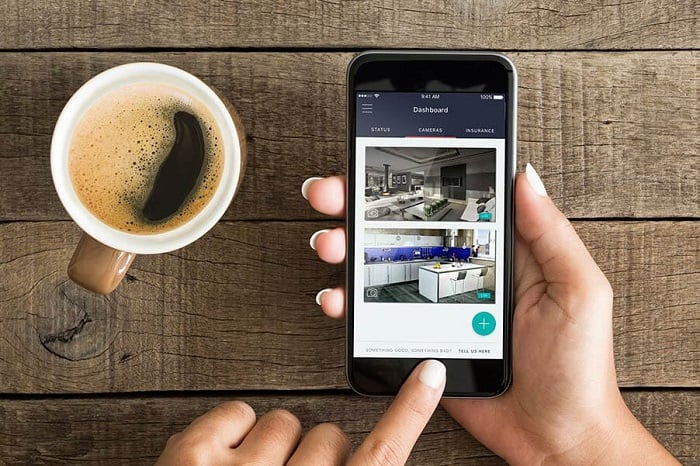 People are increasingly using a range of internet-connected devices to keep their homes safe and secure.

For example, motion-detecting cameras can alert homeowners to the presence of intruders. Meanwhile, thermostats can be remotely adjusted from your mobile phone, ensuring your home is nice and toasty before you get back from work.

Now, some tech-savvy insurance companies are aiming to utilise smart home security devices such as these in an effort to lower the chance of you having to make a claim on your home insurance.

But how does this work? And should we be worried about companies installing devices such as cameras in our homes?

To find out more, we spoke with smart home insurer, Neos.
What does a 'smart home' mean to you?
Most people would define a smart home as one that has a range of interactive devices such as thermostats, lights or speakers.

These can bring consumers a range of benefits to make life easier, such as enhanced security, tighter control over your utilities or even multi-room entertainment.

These can either work as a system, or independently, and be controlled in different ways eg voice or app.

One thing we believe smart home devices share is they enable customers to be in control and feel more connected to their home.
Read more: How much home insurance cover do I need?
Why was Neos set up?
Neos was launched with the purpose of protecting what matters most, when it most matters.

We aim to add value to customers by giving them an insurance policy that does more than just pay out after the event.

No one wants to make a claim - it means that something bad has happened, which is generally stressful and costly.

Neos aims to prevent the bad stuff from happening in the first place.
What's the difference between Neos and a traditional home insurer?
Neos is the only home insurer to give customers technology that helps protect their homes against the three main home insurance claims in the UK: fire, theft and escape of water.

It monitors the home 24/7 and provides real-time alerts if anything is detected.

Plus customers get the everyday reassurance of being able to check on their homes from anywhere in the world, anytime they want.

The premiums are competitive with traditional home insurance and have technology provided as standard – saving customers on the upfront costs.
Do you see yourselves more of a technology company than an insurer?
As an 'insurtech' business we aim to be the best of both.

We believe technology is a great enabler of helping customers protect their home and avoid claims.

Understandably, not everything can be prevented so we ensure all customers are backed with comprehensive home insurance, just in case.
Read More: 9 things to consider when buying your home insurance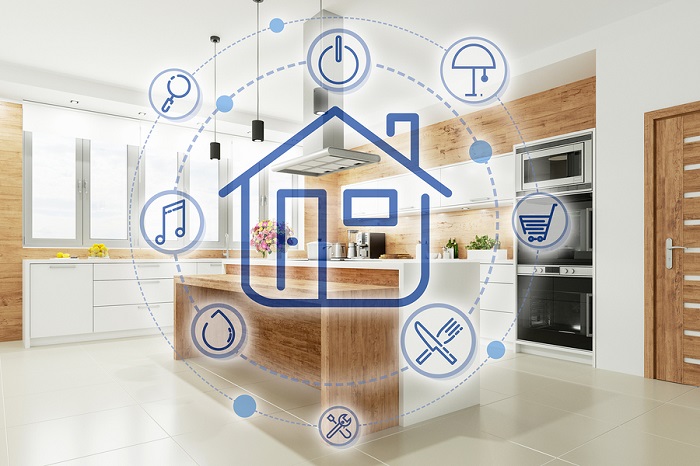 What are the main benefits of smart home insurance?
Catching threats early means customers can minimise damage and ultimately not have to make a claim on their home insurance.

If somebody needs to make a claim, it means something bad has happened and often this results in more than just a monetary loss.

Take a robbery where a family heirloom is stolen, or a flood that results in not being able to use the kitchen for weeks, for example.

The time and effort of putting things right often weighs into the headache of the initial claim.

Each Neos insurance policy includes the smart tech as part of the premium.

Some of the technology Neos uses includes indoor security cameras, motion sensors, leak sensors that fit under the likes of sinks and washing machines, smoke sensors, and window / door sensors that can detect when these are left open.

We know that by providing preventative technology you're less likely to need to make a claim. This is how we remain competitive on price.
Should customers have privacy concerns about installing smart home security devices, particularly cameras, in their homes?
With cyber security being more widely discussed than ever before, it's understandable for customers to question if their privacy and systems are secure.

Our security team works to ensure that customer privacy is our number one priority.

All video recordings are stored on a secure cloud server that are only accessible via the Neos app once you've logged in and are authorised.

We work hard to ensure all of our systems have the highest level of security.

This starts with secure-by-design systems that utilise the latest tools and techniques to make sure what gets built is secure from day one.

Then, our dedicated cyber security team perform regular audits and testing programmes with some of the most skilled security services in the world.

The combination of continuous monitoring, regular audits and targeted penetration tests makes sure that we're continually protecting our systems against possible attacks.
Read more: Holiday home insurance explained
How do you see your business and the smart insurance industry developing in the near future?
Our ambition is to ultimately reduce the number of claims and use data intelligently to create savings for our customers and the industry.

Our proposition will be constantly evolving to achieve this ambition, for example integrating other smart home devices into the Neos ecosystem.

Since launching, we've noticed a few new entrances into the insurtech space with firms around the globe launching similar prevention-first propositions.

Not only this, but big insurers are also following suit and choosing to partner with insurtech start-ups. As we all agree, the insurtech space is rapidly growing and brings more value to the consumer.
Can you give an example of how the tech has helped a customer in an emergency situation?
Adam, 40, from Dartford, had Neos installed October last year.

As part of the system, he had a sensor for an outside tap installed. The pipe for the tap came in through the kitchen, which was closed off from the rest of the house by two doors.

Back in Jan/Feb this year, Adam was at work and his wife was taking the kids to school. She didn't arm the system, but when she got home she heard the sensor going off, meaning a pipe had burst.

She opened the doors to the kitchen and found water and mist spraying. Neos was contacted and a plumber was sent within an hour to rectify the issue.

Even though phone alerts weren't set, if the sensor in the home hadn't been on, then they may not have known for another couple of hours and the water damage would have been much worse.