Rule-breaking by comparison site could be leading to high premiums
'Most favoured nation' clause used by Compare the Market could leave customers out of pocket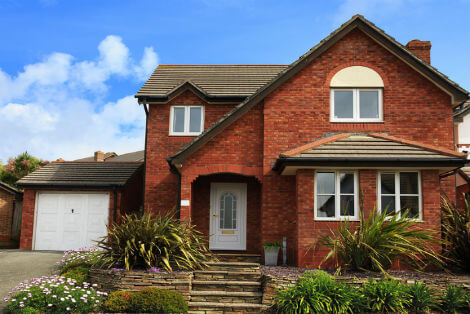 The CMA (Competition and Markets Authority) has provisionally found that that Compare the Market as broken competition law.
The site has been preventing other price comparison websites or channels from offering cheaper home insurance deals in its contracts by using 'most favoured nation' clauses. This could be leaving customers out of pocket.
What is competition law?
Companies that compete with each other for example, price comparison websites, are subject to laws which govern fair play between businesses. These ultimately mean a level playing field for businesses and better deals for customers.
The CMA has provisionally found that Compare the Market has broken one of these laws by using 'most favoured nation' clauses.
Why does this push prices up?
The clauses used by Compare the Market forbid insurers from offering cheaper premiums with competing price comparison websites. This restricts competition in the market and means other comparison websites cannot fight to give customers an even better deal.
It also means home insurance companies may suffer paying higher commission rates to price comparison websites or other channels, which could also lead to extra costs for customers.
CMA Chief Executive, Andrea Coscelli, said:
"Over 20 million UK households have home insurance and more than 60% of new policies are found on price comparison sites. Therefore it's crucial that these companies are able to offer customers their best possible deals."
Does Confused.com use these clauses in its contracts?
No. In 2014 the CMA ruled against most favoured nation clauses because they stifle market competition and drive up prices. We believe in healthy competition as this helps us to provide the best prices for our customers.
Louise O'Shea, CEO at Confused.com said: "As the UK's first comparison website, we were founded to act for consumer good and drive competition in the insurance market, and we welcome the CMA's findings.
"The findings suggest customers are being denied cheaper prices due to Compare The Market's most favoured nation clauses. At Confused.com, we do not restrict insurers from offering a more competitive price through other comparison websites or channels.
We believe in healthy competition as ultimately this is what will drive down prices for our customers. We support the CMA ruling against most favoured nation clauses in 2014 as it could result in prices being driven upwards.
"We welcome any further recommendations by the CMA in the interest of continuing to deliver fair and competitive prices to customers."
What action will the CMA take?
The CMA has given Compare the Market a statement of objections which states its view that the 'most favoured nation' clause within their contract breaks competition law.
Compare the Market has the opportunity to make written and oral representations on the matters raised. The CMA will consider their response before reaching a decision.