How the coronavirus pandemic impacts day-to-day life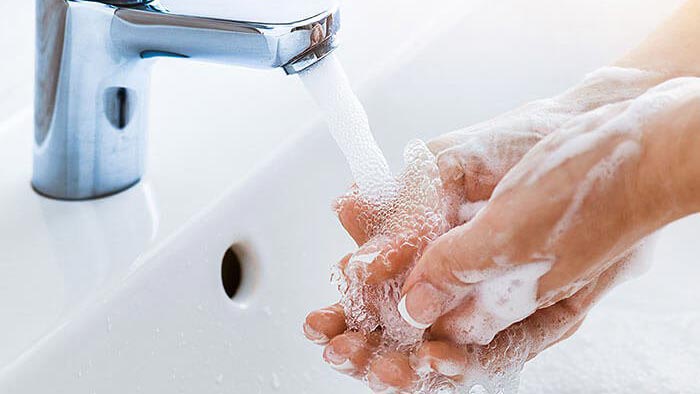 Coronavirus (COVID-19) is having a profound impact on all of us and touches every aspect of our lives.
We've put together some answers to questions about how it might affect you. You'll find links where you can get more information too.
Working from home and home insurance
I'm working from home. Do I need to tell my insurer?
If you're using a laptop and taking conference calls with your team then you don't need to update your insurance. It's only if you turn your home into a bustling office with people coming and going that you might need to change things.
Is my laptop covered?
If you've been given a laptop or office equipment by your company, then it'll be covered under their business insurance.
What about my broadband and energy bills?
There's no two ways about it. If you're at home full time, you're bound to see your energy bills rise. Thankfully there are some things you can do to keep bills down. Take a look at our tips.
Can I go outside?
Yes, the Government has said we can all exercise outside once a day. Whether that's working out, going for a run or just a gentle stroll is up to you.
Remember to use social distancing though – keep at least two metres away from others if you can.

You can find out some exercises to do, either indoors or outdoors, on the NHS website.

READ MORE: Coronavirus: Working from home.


Holidays and travel
Will the coronavirus impact my travel plans?
The Foreign and Commonwealth Office (FCO) has advised against all but essential travel indefinitely.
So if you've booked a holiday, speak to your transport and accommodation provider to find out more.
Can I still book a holiday and buy travel insurance?
At the moment, we can't tell if the ban will affect future holidays.
Unfortunately, while the FCO advice is in place Confused.com won't compare any travel insurance policies.
If you choose to travel while the restriction is in place, you won't be covered. You won't be covered if you cancel your holiday either.
The situation is changing almost daily, so make sure to check the FCO advice too.
READ MORE: How will the coronavirus impact your travel plans?


Driving and insurance
Can I drive to see my friends or family?
The government has advised against all but essential travel for the next 30 days. This is what they say:

"Whether travel is essential or not is your own decision. You may have urgent family or business commitments to attend to. Circumstances differ from person to person.
Only you can make an informed decision based on the risks."

If in doubt, it's better to err on the side of caution. The more we can all keep a distance from each other, the quicker we'll get through this.
So don't forget about Skype, FaceTime and email, as well as the good old fashioned phone call to keep in touch.


How can I deep clean my car to reduce the risk of infection?
Experts think that coronavirus can linger on hard surfaces for 2-3 days. So it's important to clean your car, especially if you have taken passengers in it recently.

Make sure to clean all the surfaces that might touch regularly. So that's steering wheel, gear stick, indicator light stick, door handles and audio equipment.
Try to use an alcohol-based disinfectant or antiseptic wipes. And always wash your hands after driving somewhere.
If you drive a van, take a look at our tips on deep-cleaning your van.
My car is due for an MOT soon. What do I do?
From 30 March, all car, motorbike and van MOT expiry dates will be extended by six months.
This means you can continue to travel to work if working from home isn't possible. This will run until March 2021.
Visit GOV.UK for more information.
The Driver and Vehicle Standards Agency (DVSA) won't update the expiry date until a few days before.
So if you want to keep an eye on your MOT end date and get a notification when it's due, download our app.
Life insurance
I've got an income protection policy. Will it cover me if I can't work because of coronavirus?
If you took out your policy before 18 March it should cover you if you can't work due to illness.
But it might not cover you if you can't work because you've been told to self-isolate. We've never been in this situation before and it will be up to each individual insurer.
READ MORE: Income protection and coronavirus


My partner has died because of coronavirus. Will their life insurance cover it?
As it is a new condition, coronavirus probably won't be mentioned in the life insurance policy. But it looks as though insurers will still pay out if someone dies due to coronavirus.
You'll need to ask the life insurance provider directly.


Energy
Will the coronavirus mean a disruption to my energy supply?
No, the energy suppliers are all working as normal and still have to meet the same standards of service and supply.

Now that my family are all living and working at home, our energy bills have rocketed. What if we can't afford them?

The government has launched an emergency package to make sure people can carry on receiving their energy supply.
If you're struggling with the bills, your supplier might review your payment plan or give you a payment holiday. Make sure you speak to your supplier as soon as you can.


How can I top up my prepayment meter if I'm self-isolating?
Get in touch with your energy supplier and let them know that you're self-isolating and don't have anyone who can help. Your supplier might send someone round to top up your prepayment card or add funds to your meter credit.

For more information about coronavirus and your energy, take a look at the advice from Ofgem.


Paying the mortgage or rent
I'm worried that I'm not going to be able to make my mortgage repayments. What can I do?
The government has asked mortgage lenders to introduce 'Payment holidays'.
This is where you agree with your lender that you won't have to make a repayment for a certain amount of time. You'll still need to pay back the amounts you don't pay.

Don't forget too that interest will still be charged on what you owe. So if you do opt for a payment holiday, you'll end up owing slightly more than before.
That means you might have to extend the length of your mortgage.


I've missed a number of mortgage payments. Will my lender repossess my home?
No. This is a time of crisis and the government is determined that no one should be at risk of losing their homes.

More questions? Check out the information from the Financial Conduct Authority (FCA).


I can't afford my rent payments. What should I do?
The government has announced a ban on evictions, so your landlord can't begin court proceedings against you for at least three months.
Make sure you tell your landlord as soon as possible that you're having difficulty.
They might suggest ways to ease the burden, for example letting you pay what you can afford for the time being.

Citizens Advice can offer more support. Shelter England also has regular updates.


Your pets
Can my pet catch coronavirus?
The jury's out for the moment, but experts think that pets probably can't get ill through coronavirus.
But it's better to be safe than sorry. If you're self-isolating, keep your contact with your pet to a minimum if you can.
Keep cats indoors if you can and ask a friend or family member to walk your dog.
My pet needs to see a vet but I'm self-isolating. What should I do?
Get in touch with the vet directly. Some vets offer online consultations, or they may be able to give you advice over the phone.


Your business
Will my business interruption insurance cover me for lost income?
Your policy might cover business interruptions due to illness or disease. However, coronavirus is a new illness that probably won't be listed on your policy.
So the bad news is you probably won't be covered. It's best to get in touch with your insurer to find out how they're responding to this crisis.
I employ people. What happens if a number of people are off sick?
The government is letting businesses claim back two weeks of Statutory Sick Pay for every employee who is off due to coronavirus.
I'm self-employed. How am I going to earn an income?
If you're self-employed or a member of a partnership and you've submitted a tax return for the tax year 2018-19, you can apply for a grant of up to £2,500 a month.
The government has also deferred the income tax payments due in July 2020. You don't need to pay income tax until January 2021.
If you pay VAT, they're deferring this quarter's VAT repayment until 30 June 2020.
READ MORE: Coronavirus: Help for the self-employed


Find out more about the support to businesses available on the GOV.UK website.