How to save money during lockdown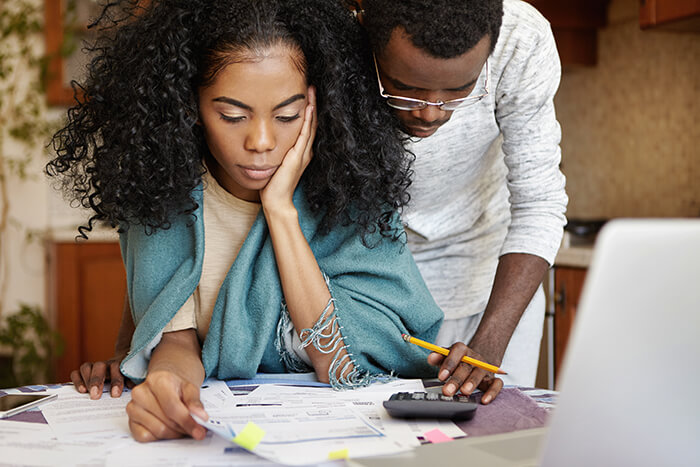 We look at what financial help you're entitled too if you're in difficulty due to the coronavirus pandemic, and talk money saving tips.
It's a time of financial uncertainty, and for many of us it's difficult to know what help is available.
The good news is, lenders are offering help for those in difficulty. We investigate the different financial options available and ways you can make some savings.
Tell us your best money saving tips in the comments box below
What financial help is available to me during the coronavirus pandemic?
There are options available if you find you're struggling financially due to the pandemic. Here's what some of the financial services are offering:
Jump too - How can I save money?
Mortgage holidays
Some banks have agreed to offer a three-month mortgage holiday to those who are struggling to make payments.
During this time, you won't need to pay your monthly mortgage payment.
You'll still be charged interest while you're taking the mortgage holiday. But this will be added onto the overall mortgage amount, not directly charged to you.
Remember, this is not a compulsory scheme, so some banks may not offer this. Check with your lender that you're eligible before you cancel any direct debits.
Rental agreements
The government is encouraging discussions between landlords and tenants if they can't pay their rent.
This isn't compulsory though, so it really does depend on your landlord.
Personal loans and credit cards
Alongside mortgages, you can also take payment holidays from loan and credit card repayments. This applies to car finance too.
The Financial Conduct Authority (FCA) introduced measures in April to help people in financial difficulty during the pandemic.
Again, you'll be charged the interest over the holiday period, so it's worth paying it if you can.
Overdraft fee
You can extend or request an overdraft of up to £500 interest-free. You will have to go through regular affordability checks beforehand though.
Read more:
How can I save money?
Debt management
If you're paying interest on a substantial debt, you could try transferring it to a credit card with a lower interest rate.
A word of warning though, keep an eye on the interest rates. Some companies offer a low or 0% interest period which increases after few months.
Once you open the new credit card, try and pay everything off as soon as you can.
You could also try a debt consolidation loan. This lumps all your debts together into one payment, potentially saving you interest and making the debt easier to manage.
Direct debits
Read your bank statement and check for any unnecessary direct debits - are there any you could cancel?
A lot of companies are offering to stream different services for free to keep people occupied during lockdown.
If you're strapped for cash it could be worth looking into the free entertainment that's available.
Mobile phone, TV and broadband costs
Do you need all the data on your plan? If you're looking to reign in your spending it could be worth analysing how much data you actually use.
You might be able to save a few quid by shopping around and finding a plan that you can make full use of.
The same applies with broadband and TV. Calculate exactly what you need and look around for the best deal.
Haggling
Don't be afraid to haggle. If you've found a better deal elsewhere, tell your service provider.
They might offer you money off if you stick with them. Be sure you find a better deal first though.
If you do find a deal that's cheaper, make sure you check exactly what you're getting. It could be that they're offering less services than your current provider.
Annual vs monthly direct debits
If you can, it's worth paying for some items - like gym memberships and insurance - in one go.
Although the initial outlay may seem like a lot, if you pay it in one go you won't be charged interest.
Motoring
If you're not using your car, a Statutory Off-Road Notification, or SORN, can help you cut costs during lockdown.
You could get a tax refund and you wouldn't be required to insure your car.
If you SORN your car, you won't be able to:
Park it on the road

Use it. You can get a fine of up to £2,500 if you do. Even in emergencies.
No one knows when lockdown will be lifted, so it could be more hassle than it's worth.
Also, if you decide to cancel your insurance you won't be covered if your car is vandalised, damaged by fire or stolen. Our guide on getting a SORN can give you more information.
From 30 March, you won't have to take your car for an MOT for 6 months after the initial due date.
When you do go for your test, it's worth comparing garages as some may offer a cheaper price for the test itself. The maximum price you can pay for an MOT is £54.85.
By far the best way to save on any MOT repairs is to keep your car in good nick all year round.
Although it's difficult now, when normality resumes, make sure you take your car for regular services.
Keeping an eye on your car means you can sort any minor issues out before they develop into bigger problems.
Energy
There's a good chance our energy bills will be on the rise as most of us are working from home.
Here are some good energy saving tips, not just for lockdown but for all year round:
Try adding more layers rather than turning on the heating

Switch to LED or energy saving bulbs

Turn your appliances off rather than leaving them on standby.
Take a look at our guide on energy saving during lockdown for more information.