The Hummer is an iconic SUV, arguably the largest of its kind. In 2010 General Motors were exploring efforts to sell Hummer, but when the sale fell through; Hummer closed and no longer makes these iconic cars.
As much as it's not officially published, it's known that the H2 has very poor fuel efficiency, averaging between 11-14mpg due to its hefty size, weight and engine size. It's certainly not a car for long distance driving, unless you're prepared for regular station fill ups and hefty fuel bills. The H3 is slightly more economical averaging 14-18mpg, still significantly lower than your average SUV.
The table below looks at two of the different models available here in the UK, the H2 and the H3. It looks at the typical car insurance group, engine capacity and tax bracket. Typically the higher the engine size and higher the insurance group, the more the car insurance is likely to cost. As you can see, the Hummer has very large engines so insuring it could be expensive.
Specification
Typical Insurance Group*
H2
6.0 - 6.2
N/A**
M
H3
3.7
36
M
*All details were taken from Parkers.co.uk.
**The typical insurance group for the H2 isn't available as it hasn't been officially classed by Thatcham, therefore there are no details available.
Hummer made three models: the H1, the H2 and the H3, plus variations of those base models. The H1 is the original military Humvee altered for civilian use, and was simply known as 'The Hummer'.
Although Hummer vehicles are no longer in production their military brethren, the Humvees, are still being built for the US military.
The Hummer marque is currently owned by General Motors.
In the recent Transformers movies the Hummer H2 made an appearance as the medic Autobot, Ratchet. The vehicle was modified as a search and rescue version.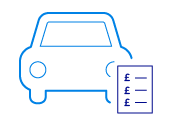 Car insurance calculator
Our car insurance calculator can help you find out the average cost of a comprehensive policy based on our recent price index results.