At present, Confused.com is not able to offer and compare insurance quotes for the full Caterham range, but only for the 7 and Super series. Regardless, we've put together some useful information as well as a collection of guides and articles, which you might find interesting or informative when looking into buying or insuring your car.
You should note that the policies available on Confused.com will likely not cover any use of your Caterham for racing purposes, and you should check with your insurance provider before engaging in any such activity.
The information below can be used to get an idea of the variety of vehicles in the Caterham range
Most car insurers will calculate premiums based on a variety of factors concerning you, your driving history, and the car. Bigger engines and higher values will usually result in higher premiums
Model
Power (bhp)
Seven 270
1.6
135
£26,490
Seven 310

1.6

152
£27,990
Seven 360
2.0
180
£29,990
Seven 420
2.0
210
£32,990
Seven 620
2.0
310
£48,890
Academy Race Package
1.6
125
£26,495
420R Race Package
2.0
175
£43,495
*All information sourced from the Caterham website, January 2019
If your model isn't currently available for insurance comparison with us, you might still find some of our articles and guides interesting and useful for getting a better understanding of how insurance pricing works, including; a guide to policy types, and our jargon buster.
Established - 1973
Founder - Graham Nearn
Headquarters - Caterham, Surrey, UK
Parent company - Caterham group
Caterham have been manufacturing specialist lightweight cars out of Surrey for almost 40 years now, having altered little from the original direction and product the company was based on.
Their super lightweight, powerful and small cars can be hired or bought by the public, so are an increasingly popular sight on British roads.
Their racing pedigree was threatened when they were deemed (more than once) too fast for standard races, though they recovered by establishing their own, one-make racing championship, as well as the Caterham academy, which helps train racing drivers.
Caterhams are still available for hire and purchase, and are in a league of their own when it comes to racing-style road legal cars.
Still manufactured in the UK these are a series of racers with a loyal and expanding customer base, often treated more as a hobby than a practical vehicle, but are without a doubt some of the most exhilarating cars on our roads today.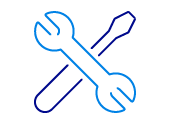 MOT, servicing & repairs
Find a cheap, reliable garage for your next service, repair or MOT. And save money!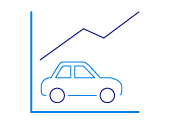 Car insurance price index
How much should you be paying for your insurance? Check the average price for your age and region.
*These prices are an average based on all specifications of that model, and all our customer quotes from 01/01/18 – 01/10/18. This includes different locations, driving background and other factors. Your own quote could be cheaper or more expensive depending on your personal circumstances.