Running a car is a living cost that mounts up.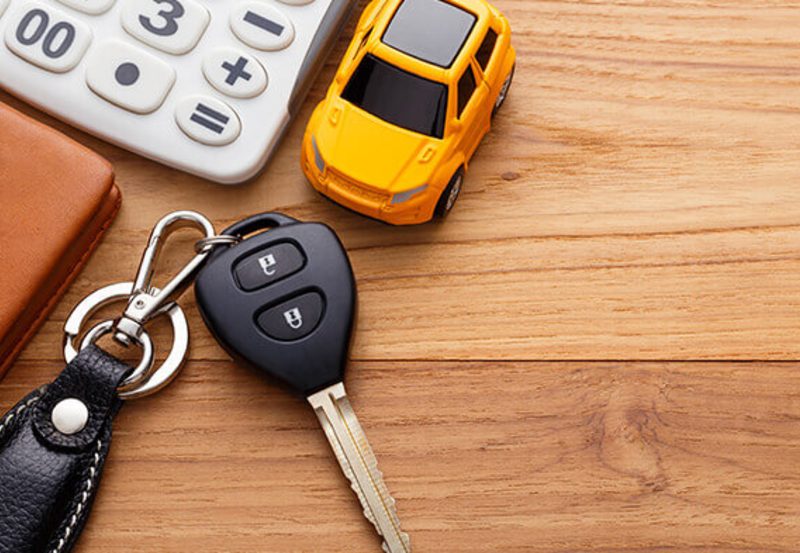 If you're feeling the pinch, here are some effective ways to save money on your car.
On average, people pay £1,600* a year to run their car.
Of the people we asked, over a fifth thought fuel and insurance were the most unreasonable when it came to car running costs.
If you're nodding in agreement, keep reading. We'll look at how you could bring some of these costs down.
What's the most expensive part of car ownership?
We asked the public how much they spent on car running costs:
| MOTORING COSTS | AVERAGE PRICE |
| --- | --- |
| Fuel costs | £484 |
| Insurance | £330 |
| Tax | £173 |
| MOT and the cost of repairs associated with it | £172 |
| Other maintenance – tyres, headlight care etc. | £165 |
| Other motoring costs | £107 |
| Cleaning costs | £87 |
| Congestion or toll road charges | £81 |
| Average total cost | £1,600 |
How to save money on petrol
It should be no surprise, but fuel is the most expensive running cost for a car at £484 a year, on average.
Luckily, there are some easy adjustments you could make to save on fuel costs:
Remove any extra weight from your car
Inflate your tyres to their proper pressure
Only fill up with as much fuel as you need
Avoid short trips in the car if you can walk

Avoid driving quickly straight from start-up.
These tips should help improve your fuel economy, so you don't waste those precious pounds.
Some supermarkets have cashback or loyalty schemes, and some offer money off after spending a certain amount in store.
Some credit cards also give cashback for filling up.
So, it's worth seeking out supermarket and credit card offers to make your money go further.
And you might want to avoid the premium fuel at the pump – it's not worth it if you have a standard car.
Technology is also on hand to help.
Use a petrol price tool to find the cheapest petrol near you.
Planning your journey ahead of time or using a sat nav will also mean you don't get lost, which could waste fuel.
How to save money on car insurance
The second most expensive cost for drivers, but possibly the easiest cost to save on.
Surprisingly, over a third of people didn't know they could save by shopping around for car insurance.
Our advice? Don't auto-renew.
Insurers don't reward you for loyalty, so using a comparison site could save you a bundle.
In fact, you could save £254** by using a comparison site – and conveniently, we do just that.
Compare car insurance quotes
Another nifty trick is to pay your insurance annually. Nearly two in five people didn't know they could save money by doing this.
You could also save money on your car insurance by cutting out extras.
If you usually take out dd-ons and extrasa like legal expenses cover or a courtesy car they could be driving up the cost.
If you realise you don't want them, not taking them out might reduce your cost.
Remember, never lie on your insurance. This is fraud and will cost you a lot more than your premiums.
How can I save on car maintenance costs?
MOTs and maintenance are costing drivers around £337 per year.
With cleaning costs too, the total reaches around £424.
MOTs
Ensuring you pass your MOT by preparing it for its check could help you avoid a costly bill.
Before you take your car for its MOT, check your:
Vehicle body: Are your breaks working properly?
Windows and mirrors: Is anything obstructing your view and is there any damage to your wiper blades?
Documentation for your car: The Vehicle Identification Number (VIN) should match the VIN in your car's log book.
It helps if your car is clean too.
You can also conduct these simple checks throughout the year, meaning you can spread the cost of repairs.
You might even be able to fix some of the issues yourself.
Parts and repairs
For general maintenance or repairs try comparing garages to see who can do the job effectively for the best price.
If it's just a part that needs repairing on your car you could save money by ordering it yourself.
Only do this if you know what you're getting.
Tyres
You don't need a garage to check your tyres. Check them yourself using a 20p piece.
If the tread covers the rim of the coin, then your tyre tread is fine.
Some garages might do a free tyre check if you want a professional opinion though.
You could buy tyres online and fit them yourself.
This is often cheaper but remember that delivery might cost extra. You should only fit them yourself if you know what you're doing.
Cleaning
Although that clean car smell is the stuff of dreams – do you really need to get it valeted every few weeks?
You might save a few quid if you buy your very own valeting kit.
Most portable hoovers clock in at around £30.
Valeting kits start at around £20.
Ensuring your windows are clean could also save you money.
Dirt particles on your windscreen can attract moisture, causing condensation in your car.
And if you use your blower and A/C to get rid of the condensation, you're using up costly fuel.
Beat condensation in your car by cleaning your windows – both inside and out - and getting rid of any damp items.
Can I claim for pothole damage?
Between 2017 and 2018, there were roughly 905,000 potholes on the road.
This pothole problem caused almost £3 million's worth of damage to cars.
But did you know you can claim for pothole damage?
Nearly four-fifths of people didn't know they could claim for pothole damage through their insurer.
And over half of people didn't know they could claim for pothole damage through their local council.
If your car has been damaged by a pothole, your local authority could be responsible.
So, you might be entitled to compensation.
How can I save on tax?
When you tax your car, you have the option to pay by instalments or pay the yearly amount in full.
To save, it's worth paying it outright.
For example, if your car was in tax band E, paying tax in one instalment would cost £150.
Spread this out over 12 months and you'll end up paying £157.50 overall.
And remember, if you no longer own your vehicle, or it's off the road and you've given your car a SORN, you can get a tax refund.
How can I save on parking?
Parking in any city centre can be costly. Opt for the park and ride or on-street parking that's out of the city centre.
Always check the signs around where you're parking. It could be that there are restrictions at certain times of day.
You shouldn't skimp on safety to save cash though.
Make sure you're not parked on a junction, on double yellow or single red lines.
Single yellow lines usually have restrictions, so check the signage before you park or wait there.
If you've been fined for parking, but feel it's unfair, it may be worth challenging your Penalty Charge Notice.
How do I negotiate car prices?
Don't be afraid to haggle.
Nearly a third of people are reluctant to haggle. A third said this was because they were too nervous. Over a fifth said they didn't know how to.
Dealers won't be surprised by you asking for money off, and the worst thing that happens is that they say no.
Another tip for buying your car: Come armed with the best prices you've found.
That way, you have a benchmark price which will help you bring the dealer's price down.
Trading your car in could knock money off the initial cost.
Use our free car valuation tool to get an estimate on how much it's worth.
H3: More ways to save money when buying a car
Think about your budget.
It's not just the initial outlay of the car, the running costs can mount up too.
Run a car insurance quote using our QuickQuote app to see how much that car you're eyeing up could cost you.
You can also check the car's predicted running costs on the app.
Buy a used car instead of a new one. The value of a new car drops as soon as you drive it off the forecourt.
You could make a significant saving even if the car's only a year old.
Or if you want that new car feeling but with a lower price tag, you could try getting a nearly-new or pre-registered car.
How can I save on car finance?
Car finance is one way you could spread the cost of buying a car.
But did you know you can shop around for it?
Often dealerships will offer you car finance, but you might find a better car finance deal by looking elsewhere.
When asked, over two-fifths of people didn't realise they could get a better deal on car finance by shopping around.
Another two-fifths weren't aware that they didn't have to accept the dealer's car finance offer.
*Figures taken from omnibus research carried out by OnePoll on behalf of Confused.com. This was a nationally-representative poll of 2,000 UK adults. The research was conducted between 12 February 2021 and 15 February 2021.
** Based on data provided by Consumer Intelligence Ltd, www.consumerintelligence.com (June'21). 51% of car insurance customers could save £254.66.