How to get replacement car keys if yours are lost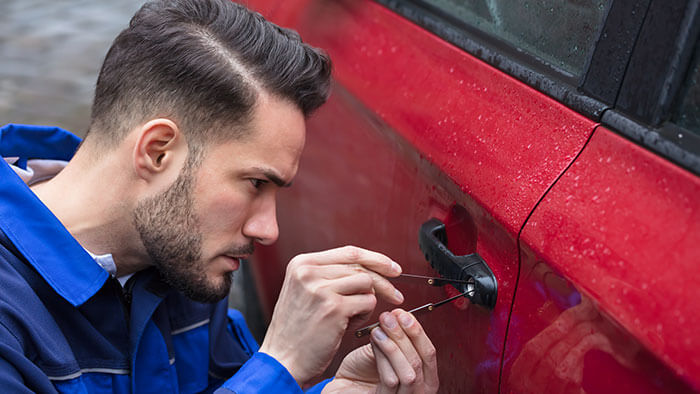 Lost your car keys? Here's how you get a replacement set.
You're halfway out the door when you realise you haven't got your car keys, and they're not in the usual place.
Cue 20 minutes of frantic searching and it begins to dawn on you that they must be missing. What happens now? We're here to help.
I can't find my car keys! What do I do?
First of all, try not to fret. Panic and stress may cloud your thinking and you're less likely to see them even if they're three feet in front of you.
We're not in the business of telling you how to look for things, but some common places to search are:
Coat and trouser pockets – don't forget the ones in the laundry basket!

High-traffic areas – places where you'd usually put your glasses or wallet

Designated 'dumping grounds' – places where clutter usually builds up

Kitchen counters

Dining and bedside tables.
How do I get replacement car keys if I lose mine and I don't have a spare set?
If you've searched high and low, and there's still no sign of your keys, you've a few options.
Buy a new set of car keys from the dealer
Buying a new set of car keys from your dealer is pretty straightforward. But it could be the most expensive option, as well as the most time-consuming.
Call a locksmith
Some mobile locksmiths can reprogram a new car key for you without needing the original. Get some quotes from local locksmiths and see if you can find one that suits your wallet.
If they have a blank key that matches your car, you could get your replacement much faster than with a dealer.
They can also program out your original key, making it useless.
How much do replacement car keys cost?
Replacement car keys can cost around £250 a piece, which is no small chunk of change.
The actual cost – as well as how long it'll take to replace – depend on your car's model and what type of key is needed.
What do I need to get a replacement key?
Usually you'll need:
A form of ID

Your car's make and model

Your car's vehicle identification number (VIN)

Your V5C logbook to prove you own the car.
READ MORE: How to replace missing paperwork fast
What do I do if I've locked my keys in the car?
If you don't fancy the idea of breaking into your own car, you can call your breakdown service, if you have breakdown cover.
Depending on how busy they are, there might be a bit of a wait before they can come to you. They'll attempt to open the car and get the keys. If they can't, they'll call a locksmith, but you might need to pay for that yourself.
Can I claim on my car insurance for replacement keys?
Some car insurance companies may have cover for replacement keys as part of their policy. Some others might have it as an optional extra.
Check your policy documents to see what's covered. There may be some restrictions on what's available. For example, there may be an excess to pay, or cover might only be available on certain types of policy.
Get in touch with your insurer to see what your options are.
How to safeguard yourself from lost car keys
Get a key finder
If you don't want to lose your keys again, you can use a key finder fob. When you can't find your keys, use the connect app to activate the fob. It'll whistle to tell you where the keys are.
Cut a spare car key
While you still have the original, it might be worth considering a spare. Your local key cutter might specialise in car keys, so it could be worth looking there first.
Key cutters Timpson boast that they can make spare car keys that are 20% cheaper than going with a car dealer.
How much you'll pay for a spare depends on how sophisticated you want it to be.
If you want a basic key with no remote capabilities, it should be relatively inexpensive. But if you want an exact replica of your key with all the whistles and bells, it might be a bit more expensive.
It's good to weigh up your options before you decide.