Coronavirus: Impact on drivers and car insurance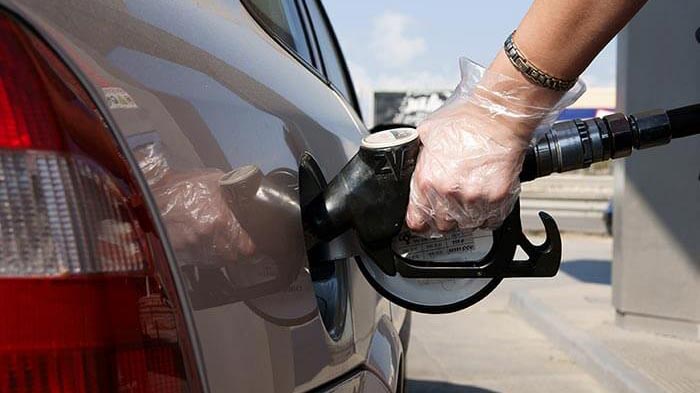 With the UK on lockdown, there's a fair amount of confusion. Many businesses are either shut down or working from home. And people who drive may be confused about what happens with their car.
Here we've answered some common questions around driving during the coronavirus crisis.
Can I still drive?
Depending on where you are in the UK, travel advice varies. But you should stay at home as much as possible.
Check the England, Wales and Scotland government websites for more information.
If you have to travel to work you should use your car wherever possible. This will help stop the spread of coronavirus.
Be sure to maintain at least a two-metre distance from others when you're not in the car.
I can't pay my insurance premiums, is there help available?
The Financial Conduct Authority (FCA) is encouraging insurers to help people who are struggling to pay for insurance.
If you're in financial difficulty, contact your insurer. They'll be able to discuss the best options for you.
You'll be able to ask for help from the 18th of May to the 18th of August 2020.
Insurers could offer help by:
reassessing your level of risk e.g you'll be driving less due to lockdown

reviewing your level of cover.

waive cancellation fees, or any fees associated with amending a policy.
These temporary measures may help to reduce monthly payments. Or if the you've paid upfront you could get a refund.
If these amendments don't reduce the premiums, insurers will be encouraged to defer the payments for a period of 1-3 months. Some insurers may choose to extend beyond 3 months. This depends on the individual needs of the policy holder.
If these measures aren't possible, insurers could provide support by:
accepting reduced repayments or rescheduling the payment dates

waiving missed or late payment fees

allowing a customer to amend their repayment date at no cost
Some companies are already offering refunds. All car and van insurance customers insured with Admiral will get an automatic £25 refund.
Car and motorbike customers with LV= can apply for a refund between £20 and £50 if they're having financial difficulties
What if my MOT runs out during lockdown?
All cars, motorbikes and vans will have a six-month extension to their MOT expiry date after 30 March. This should happen automatically.
So if your MOT is due on 1 June, it'll now be due on 1 December. This extension is in place for 12 months.
You need to make sure your car is still taxed and roadworthy, though. Garages will stay open and can make repairs and essential services to your car if need be.
The Driver and Vehicle Standards Agency (DVSA) won't update the expiry date until a few days before.
So if you want to keep an eye on your MOT end date and get a notification when it's due, download our app.
READ MORE: How to pass your MOT check first time
Should I tell my insurer that my driving habits have changed?
Usually you'd need to tell your insurer of any significant change to how you use your car. For example, if you no longer use it for commuting or if it's parked somewhere else during the day.
But insurers are aware of the situation. So if your driving habits have changed recently, you don't need to update your policy.
READ MORE: How to change your car insurance policy
Should I tell my insurer that I'm volunteering with the NHS during this crisis?
No. Insurers are aware of how things are changing due to coronavirus, so you don't need to update your policy.
Thank you for helping our NHS.
I don't want my car insurance policy to renew but I can't get through to my insurer.
With many call centres closed or at reduced capacity, you might have to wait a while to get through on the phone.
But you should be able to stop your auto-renewal with an email to your insurer.
For more information, check out our guide to cancelling your car insurance policy.
I'm not using my car at all at the moment. Can I declare it off-road?
Yes, so long as your car is parked on private land. You can get a Statutory Off Road Notice (SORN) for your car.
This means you legally declare your car as being off the road. You'll get a refund on any full months' tax, and you won't need to insure the car.
But this means your car will not be covered if it's damaged or stolen.
It also means you won't be able to drive the car at all.
READ MORE: How to SORN your car
How can self-employed van drivers protect themselves?
Depending on your profession, you may be able to carry on working. The government has listed which businesses need to close and which can remain open.
If you're a tradesperson and aren't self-isolating, you can still do repair work in other people's homes. This is so long as they're not self-isolating or are in the 'shielded' category.
Remember to stick to the two-metre social distancing rule at all times. For more information, visit GOV.UK.
The government has also introduced help for self-employed people during this time.
READ MORE: Coronavirus: help if you're self-employed
Can I still refuel my car if I'm self-isolating?
If you're self-isolating, you shouldn't leave your house for any reason for seven days.
If you're not self-isolating, you can still refuel. You shouldn't touch the petrol pumps with your bare hands, though.
Wear gloves at the petrol station or use a tissue to hold the pump. Then either wash the gloves when you get home or dispose of the tissue immediately.
Will my car's battery deteriorate if I don't use my car for a few weeks?
Your battery will naturally lose power, even when the car is sat on your driveway. If you're not using it for a few weeks, you should be fine.
But after three or four months of no use, it's likely to be empty.
If you think you won't use your car for even longer, here are two options:
Use the car during your essential trips to the shops. These should be enough to keep the battery charged.

Use a maintenance charger – also known as a trickle charger. You can leave these on the battery to keep it topped up until you need to use the car again.
READ MORE: Car maintenance during lockdown
My car is on finance and I'm worried about making the repayments.
The first thing you should do is get in touch with your lender and explain the situation. They may be able to work something out with you.
The Financial Conduct Authority (FCA) has told lenders to offer payment holidays. This means you can defer your payments for up to three months.
You'll still get interest on the debt - you just delay your payments.
More important, finance dealers won't be able to repossess your car during this window if you're struggling to make payments.
It's worth chatting to your lender as soon as possible anyway. They may be able to help before this comes in.
There's some support available for your finances in general. For more information, visit GOV.UK.
Should I cancel my driving test?
The government has suspended theory and practical driving tests. The suspension lasts:
Until 31st of May for theory tests

For up to three months for practical tests.
You can apply for an emergency driving test if you're a key worker.
As this is an ongoing situation, this could change from day to day. It's worth signing up for GOV.UK email alerts so you'll get up-to-date information.
What if I break down during an essential trip?
Breakdown recovery services are still running, but their rules differ between companies. If you have breakdown cover, check with your provider on what they say.
You're likely better off looking on their website or app, as there may be a long wait over the phone.
If you have coronavirus symptoms or are self-isolating, be sure to mention this as soon as you can.
This will help the breakdown service make your car's recovery safe for everyone involved.
READ MORE: What to do if your car breaks down