Car finance
Compare car loans & you could save over £1,000 versus the dealer with our low APRs*
Get a Quote
*Confused.com acts as a credit broker not a lender. Saving of £1,167.32 based on a comparison of £9,000 hire purchase loan, £1,000 deposit on a £10,000 car and repayments over 48 months. Representative APR 5.9% vs dealers 11.9% median representative APR. Data source AM100. Correct 1st September 2018. Credit subject to status.
See verification here.
"It was easy and simple to complete and the response was quick"
Shaun Walker - Confused.com customer



The term car finance covers several types of loan you can take out when purchasing a car. Most deals require an initial deposit followed by set monthly payments.
By spreading the cost over time, it's a great way to avoid paying for a car all in one go. Much like other types of loan, interest rates tend to apply, as well as extra fees. This makes shopping around for the right deal vitally important.
Looking for a car finance deal?
If you're unsure whether personal contract purchase, hire purchase or an unsecured loan is the best car finance option for you, take a look at our explanations below.
Not sure what finance is right for you?
We're here to help. This handy table should aid your decision.
Hire purchase
Personal
Contract Purchase
Personal Loan
Requires initial deposit
Usually requires deposit
Usually requires deposit
You own the car outright
Car is yours at the end of the agreement
Fixed monthly payments
Optional balloon (final) payment
Excess mileage charges
Secured against an asset (eg car)
Get a quote
Compare car loan quotes to see your exact monthly payments without affecting your credit score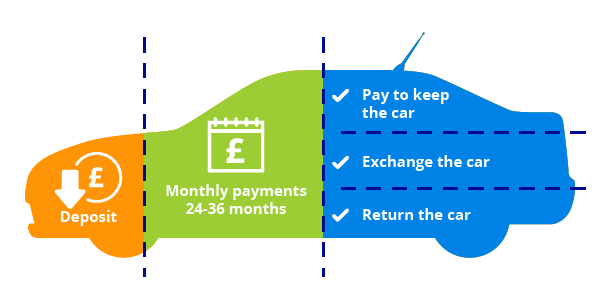 Personal Contract Purchase (PCP)
Personal contract purchase or PCP is similar to a hire purchase. You're likely to be asked to pay an initial deposit, and then monthly payments for a set period. The higher your deposit, generally, the lower the monthly payments. Even with the deposit though, monthly payments are typically lower than you'd find with a hire purchase deal or a personal loan. This is because you'll be paying off the value of the depreciation of the car, not the full value of the car.
At the end of the agreement, if you decide you want to keep the car, you'll need to pay what's known as a 'balloon payment'. This covers the cost of the vehicle and transfers ownership from the finance company to you. If you don't want to keep the vehicle, you can give it back, or start a new PCP deal and get a new car.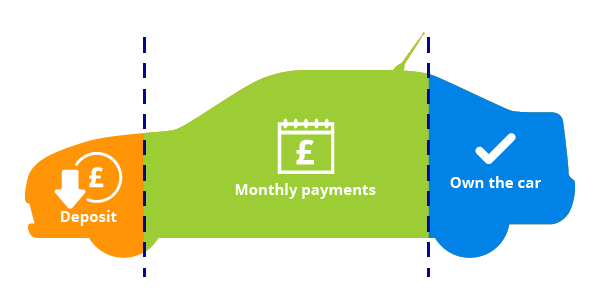 Hire Purchase (HP)
Hire purchase or HP is an arrangement where you hire the car from a finance company until you've fully paid for it. The finance company own the vehicle until the final payment is made, after which time it's yours to keep. Hire purchase tends to require a deposit usually 10% of the car's value. The higher the deposit, the lower the monthly payments.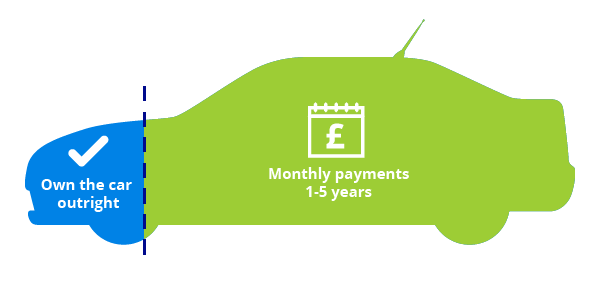 Personal Loan
A personal loan sometimes called an unsecured loan, allows you to borrow a lump sum over a fixed term. This loan isn't secured against anything. That means if you use a personal loan to pay for your car, you'll own it outright from the day the money is transferred to the dealer. As such, you can sell the vehicle at any time, without needing to settle up with the finance company first. If you think this type of loan would be a better option for you then you may want to visit our page to compare loans.
Calculate finance
Use our car finance calculator & find out how much you could be paying each month.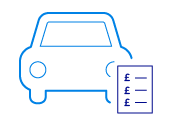 Car insurance calculator
Our car insurance calculator can help you find out the average cost of a comprehensive policy based on our recent price index results.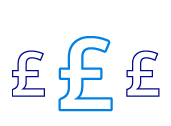 Compare credit cards
Not sure what type of card you're looking for? Compare credit cards easily with Confused.com.
Confused.com
car finance
customers rate us
4.57

/5 based on

870

Reviews.co.uk respondents - as of 08/05/19). Read our reviews