If you want to make the switch to an electric car and don't know where to start, look no further.
Electric cars have hit the mainstream – and the choice improves every year.
Almost every manufacturer has invested time and money into this area, which means longer battery life, better performance and fantastic build quality.
Whether it's a small vehicle to nip around town, an SUV for transporting the family or a powerful sports car with exhilarating acceleration, there is something to meet your needs.
In fact, your biggest problem is deciding which to buy. Here we outline some of the best electric vehicles available today.
Compare car insurance quotes
The best electric cars:
Renault Zoe starting from: £26,995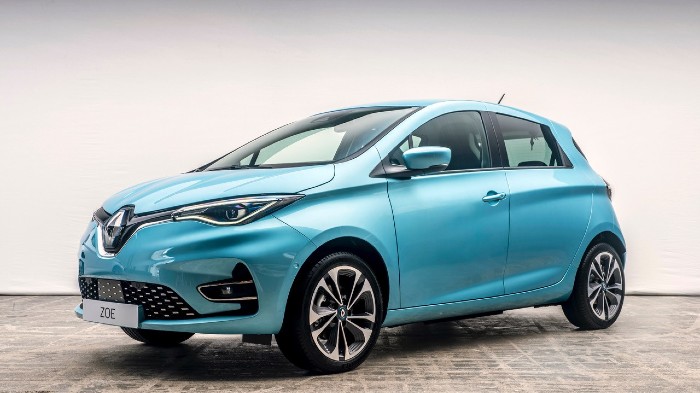 What's not to like about the Zoe? It's practical, stylish, well-equipped and comes with a wide variety of options to meet your needs.
For example, there are three trim choices - Play, Iconic and GT Line. However, even the entry-level version comes with cruise control, traction control and hands-free entry.
Opt for a top of the range model and you'll enjoy extras such as front and rear parking sensors, a reverse parking camera and electrically adjustable and folding door mirrors.
The 52kWh capacity battery enables the Zoe to travel up to 245 miles on a charge. So, not only is it ideal for the daily commute, but you can also consider longer trips.
The Zoe has also received accolades. In fact, the Zoe R110 Iconic was named best 'Small Electric Car for Value' in the 2021 What Car? Awards.
The judges pointed out it was one of the cheapest electric vehicles to buy, while its practicality and range meant people could "Conceivably use it as your only car," and not a limited-use second vehicle.
READ MORE: Petrol and diesel ban 2030: what does it mean for you?
Volkswagen ID.3 starting from: £29,990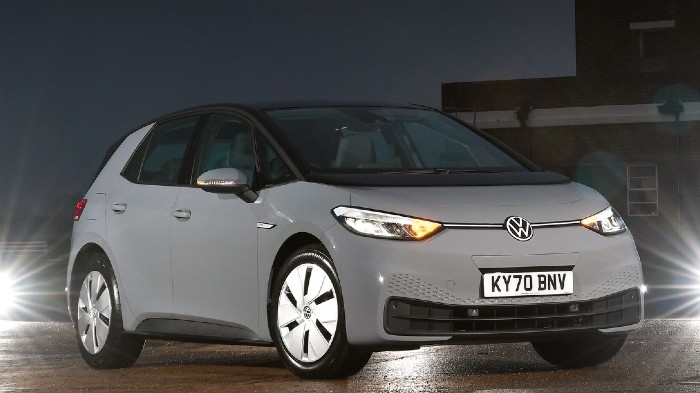 There's no denying that Volkswagen has produced many iconic vehicles over the years. You've had the beautiful split-screen camper, the loveable Beetle, and the ever-popular Golf.
It now hopes the sleek, fully electric ID.3 will be the next to achieve cult status as the world focusses on the benefits of emission-free motoring.
The prospects for this little package are looking good. In fact, a Pro Performance Life version of the ID.3 was named 'Small Electric Car of the Year' in the recent 2021 What Car? Awards.
The judges found it fun to drive and highlighted its long official range (263 miles) and practical interior, concluding it was the "Most well-rounded small electric car" you can buy.
The ID.3 comes in a variety of trim levels and with a choice of battery sizes – 45kWh, 58kWh or 77kWh. Opt for the biggest size and you'll be able to travel up to 336 miles on a full charge.
It has also achieved the maximum five-star safety rating from Euro NCAP, which assesses performance in crash protection, as well as robust crash avoidance technology.
READ MORE: New Low Emission Zones to charge polluting cars
Polestar 2 starting from £46,900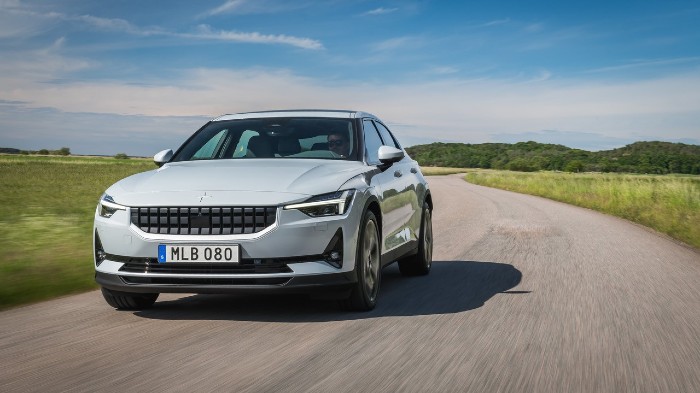 You might not be familiar with Polestar. The Swedish premium electric performance car brand was founded in 2017 by Volvo Cars and technology group, Geely Holding.
The fastback Polestar 2 is the company's first fully electric vehicle and can transport you from standing to 60mph in less than five seconds. It also has a range of up to 292 miles.
The impressive list of features includes a panorama glass roof, heated wiper blades, a rain sensor, cruise control, and a 360-degree camera.
It's also the first car to come with a Google built-in infotainment system, including Google Assistant and Google Maps. There's also access to Google Play Store, which offers a range of apps.
The Polestar 2 is seen as a strong rival to the popular Tesla Model 3 and has already received praise for its combination of style and equipment.
Top Gear described it as "One of the most complete electric cars money can buy," praising its build quality and the experience behind the wheel.
READ MORE: The real cost on EV ownership
Jaguar I-Pace starting from £65,195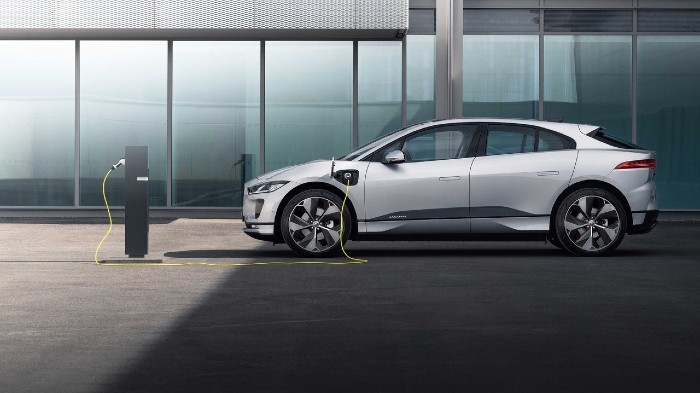 The all-electric SUV market is still relatively untapped – and future contenders in this space will face a formidable rival in the I-Pace.
It's quick – you can hit 60mph in 4.5 seconds – and has an impressive top speed of 124mph. It's also capable of covering around 290 miles on a charge.
There are three trim levels: S, SE and HSE. If you fancy a top-of-the-range version then you should expect to pay around £75,000.
Features include a solar attenuating windscreen, which filters sunlight to reduce heat and prevent UV rays from entering the cabin.
There are also flush exterior door handles that retract when not in use to improve the aerodynamics, heated door mirrors and dynamic stability control.
Inside the cabin there's an interactive driver display that includes full screen navigation with 3D mapping, as well as voice recognition that enables you to make calls and change radio stations.
Tesla Model S starting from £83,980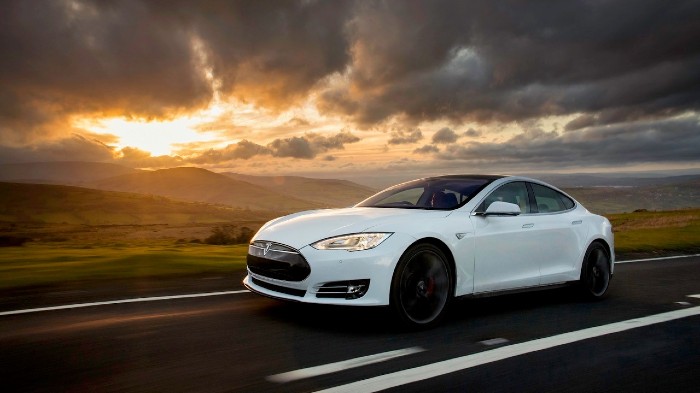 No list of electric cars would be complete without mention of Tesla. Elon Musk's masterpieces have set a new standard in an increasingly competitive space.
First point to note is the acceleration. Squeeze the right foot and you will be projected to 62mph in an eye-watering 2.5 seconds. It's like a road-legal rocket.
This truly feels like a car of the future and is packed full of innovative details. Even critics of electric cars will be hard pressed to find fault.
Inside the cabin you have a 17" touchscreen that integrates media, navigation, communications and assorted vehicle data. There's also the benefit of over-the-air software updates.
As a four-door, five-seater it's also very practical. Meanwhile, the fold-flat seats mean you can easily put your bike in the back without needing to remove the wheel.
Not only is it well-equipped with the latest technology, but it also looks the part. Its sleek exterior, coupled with the futuristic interior, ticks all the boxes.
Honda e starting from £27,160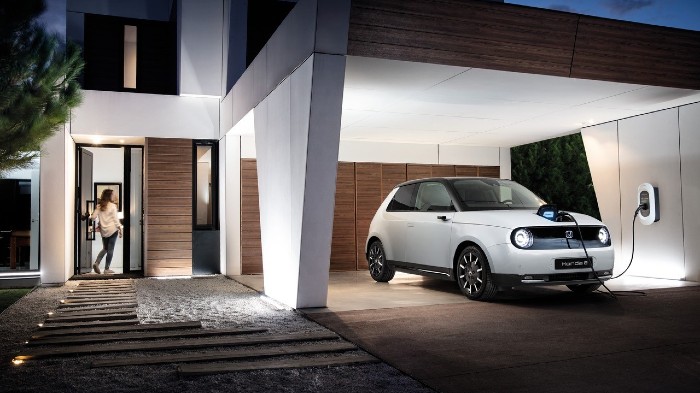 This cute little machine simply demands attention. It looks like one of those concept cars that gets unveiled at motor shows but never sees the light of day.
However, this quirky looking five-door hatchback is very much available and proving popular. It may be tiny but it still has plenty of room for gadgets and neat design touches.
These include a full-width, digital dashboard, leather steering wheel, sky roof, front heated seats, pop-out door handles and rear privacy glass.
There's also the added security of Honda SENSING, a suite of safety features that includes blind spot information, traffic sign recognition and an intelligent speed limiter.
Plus, it comes with a Collision Mitigation System that applies the brakes if there's a chance of a frontal crash, as well Road Departure Mitigation if your car is veering off the carriageway.
As far as the technicals are concerned, it has a range of up to 137 miles and can reach 60mph in a respectable 8.3 seconds.