Your life-stage influences the car you choose. For example, if you're a new driver you might want a less powerful car. Here's what we advise.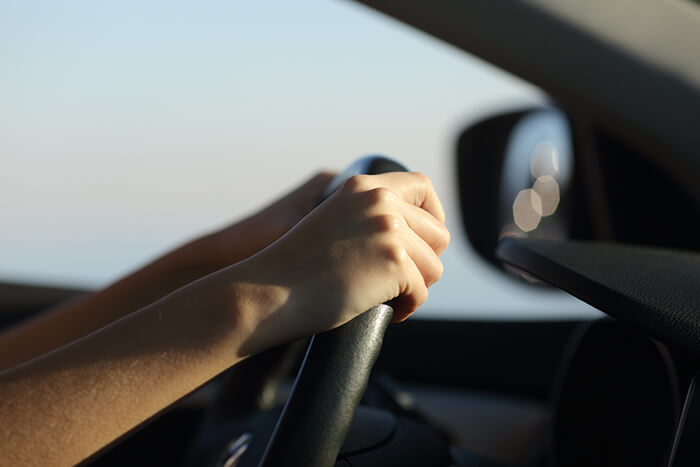 You will probably own many different vehicles in your life. Some will be chosen for their looks; others because they're all you can afford.
Your budget, the insurance costs, your lifestyle, and whether you have a family are among the factors to consider when making your choice.
Here we take a look at which cars may be suitable for different stages of your life – and how much they are likely to cost.
Looking for finance on a new car?
Teens
Nothing beats getting behind the wheel of your own vehicle and enjoying your first taste of motoring freedom.
While unlikely to be the car of your dreams – unless you're very wealthy – it will always retain a special place in your heart.
So how should you choose?
Your main concern will be cost. The chances are you'll still be at sixth form college when you pass your driving test so finances are going to be tight.
You'll need a car that's cheap, relatively affordable to insure, reliable, easy to drive, and economical. It will also need to be big enough to cram your friends in the back.
The good news is that plenty of cars meet that description.
Top choice: Ford Fiesta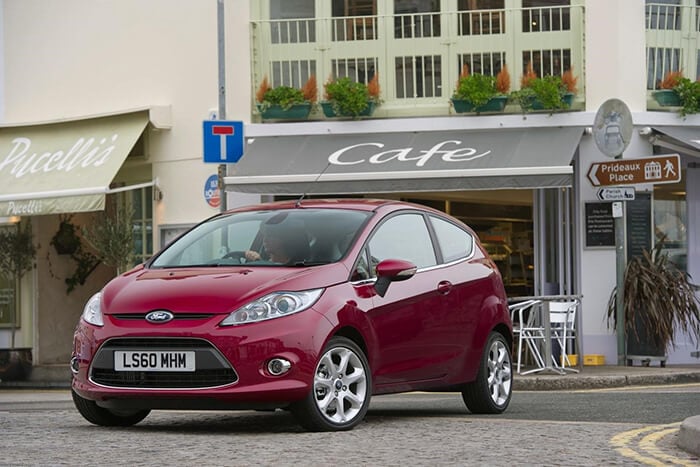 The Fiesta is the obvious choice. It has been around in various guises for more than 40 years and has sold in its millions.
It's easy to see the appeal. These cars are well-designed, cheap to repair, and available in huge numbers on the second-hand market.
You can pick up a 15-year-old 1.25L car for as little as £500. As spares are readily available from suppliers and scrap yards, running costs are likely to be low.
Also consider: Vauxhall Corsa
There are loads available from £500. If you have around £2,000 to spend you can find a low mileage 1.2L model in great condition and less than 10-years-old.
Read more: Top cheap cars to insure
20s
It's time to part ways with your first car. It may have served you well but now you need something that meets the needs of your twenties.
For example, you might need a bigger car – with a more powerful engine – to cope with motorway trips back from university.
Alternatively, you could be slowly climbing the career ladder and are keen to have a set of wheels that conveys success.
While earning more than you did in your teens, your living costs are likely to be on the rise – especially if you've moved out of home – so fuel economy is still a consideration.
A positive is that insurance companies will be less hostile to you, especially if you've proved yourself by racking up a few years of no-claim bonuses.
Top choice: Skoda Fabia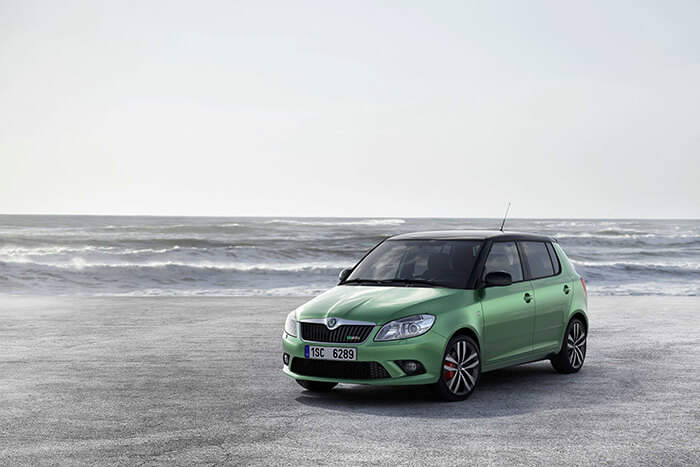 They were a marque to be ridiculed back in the 1980s, but a lot has changed. The Fabia has been produced since the late 1990s in hatchback, saloon and estate guises.
While new ones are still rolling off the production lines – for around £15,000 – older models can be considered as they are well-equipped, strong and reliable.
A good choice would be a Fabia vRS. Expect to pay around the £3,000 mark for a decent 15-year-old example.
Read more: The 5 most economical cars
Also consider: SEAT Ibiza
Another great car with a strong following. This Spanish contender has been around for years. One to consider would be a 1.4L Sportrider. A 10-year-old example will cost around £2,000.
Read more:
30s
It all depends where you are in life. For some, their 30s is a motoring nirvana that combines a high salary with a lack of commitments.
So, if you're earning a decent income you can consider something sporty like a Mazda MX-5. These lightweight roadsters have been around for decades and are a lot of fun.
Of course, you may already be thinking of having children. In that case, it makes sense to have a car with a decent safety record in which you can comfortably fit child seats.
Top choice: Audi A3 Sportback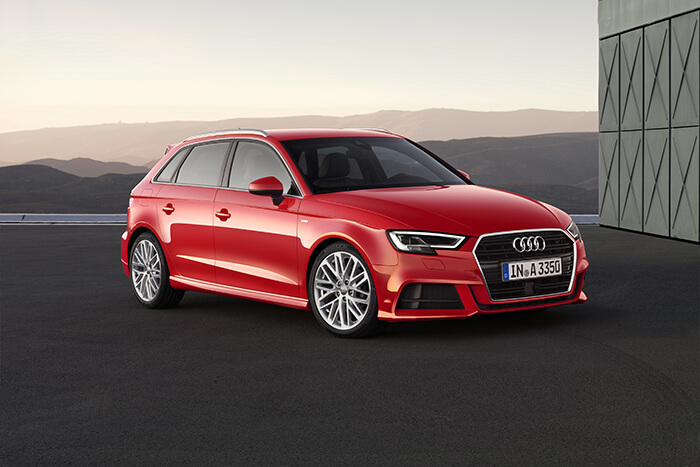 The perfect blend of performance and practicality. This is a car that can meet your needs – whatever they are – during this decade of your life.
This 5-door hatchback is sporty enough to fit the bill if you're a young executive, yet large enough to cope with the demands of a growing family.
There are various trim levels available. The SE Technik will cost around £25,000, while the Black Edition will set you back almost £30,000.
Also consider: Mazda RX-8
An awesome machine. Very innovative when it first arrived on the scene – particularly with its powerful rotary engine. It also has four seats so is (very arguably) a family car too!
Read more: The best 7-seater cars
40s
There's a strong chance that you'll be in the market for a family car during this decade. However, that doesn't mean you need to drive something boring.
There are plenty of great cars that look the part, as well as having plenty of space for pushchairs, bags and other parenting paraphernalia.
Of course, if you haven't heard the patter of tiny feet then you may want to opt for something a bit sportier – and a lack of dependants should mean you have more cash to spend.
Top choice: Ford S-Max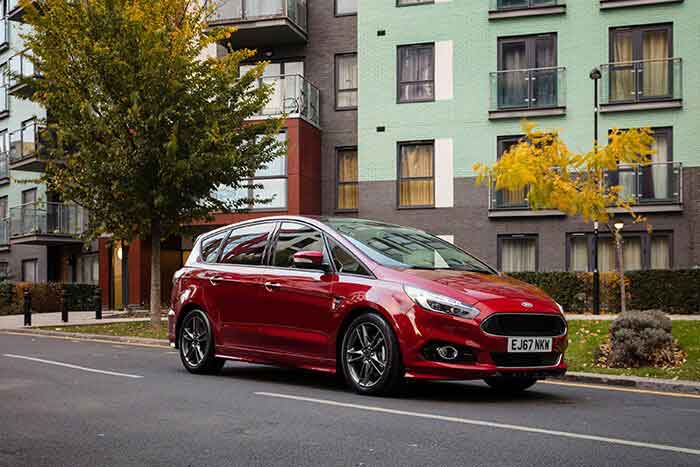 There's room for pretty much everything you can imagine – especially people! For starters, you can fit up to seven people in the S-Max.
It's also one of the most stylish and practical cars to carry the Ford badge, as well as being quick and responsive to drive.
There are – as always – numerous trim levels from which to choose, but whichever you prefer, a new S-MAX will be at least £30,000.
Also consider: VW Golf GTi
Who doesn't love a Golf GTi? Although it falls firmly into the hot hatch category, it has enough room to be considered a family car… just one with a bit of extra spice!
Read more: Manual vs automatic cars: Which one is better?
50+
You are hitting your motoring prime. With any luck your children are at university – or at least have their own cars – so no longer need to be ferried around.
This means you can finally consider two-seater sports cars again and if you don't need to commute hundreds of miles each week then fuel economy won't be an issue.
Insurance is unlikely to be a problem. A combination of driving experience and (hopefully) years of no-claim bonuses should make virtually any car affordable to insure.
It all comes down to what takes your fancy – and what you can afford.
Top choice: BMW 5 Series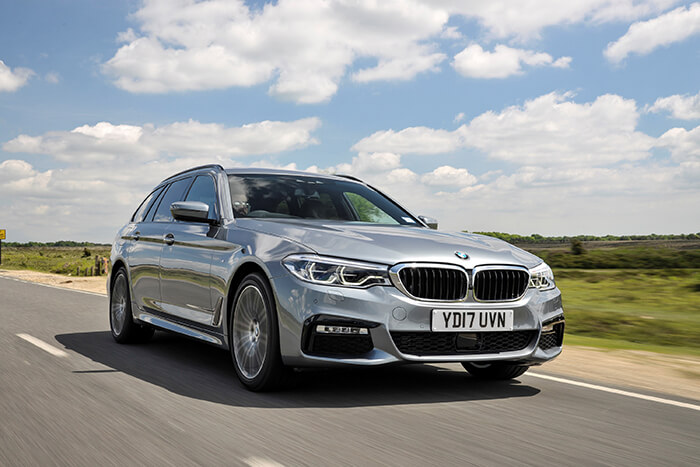 An iconic car. You really can't go wrong with a 5 Series Beemer. It's powerful, luxurious and superbly designed with all manner of gadgets. It'll also cost the best part of £40,000.
It even has Remote Control Parking that allows you to get out of the vehicle and using a BMW Display Key to manoeuvre it into tight parking spaces.
If you're planning regular longer trips, such as down to a holiday home in the south of France, you can opt for the Tourer edition and make use of the extra space.
Also consider: Lamborghini Gallardo
The perfect car if you're after a pure adrenaline-fuelled ride, have at least £70,000 to spend and don't live anywhere that has speed bumps.